Your Father Loves You (Digital Download) by Ed Piorek; 9808D
Your Father Loves You (Digital Download) by Ed Piorek; 9808D
The Next Move of God's Spirit!
Many prophets have seen that the next, greatest and last move of God's Spirit will emphasize the love of Father God.
Ed Piorek is a pastor and internationally known speaker who spreads the message of Father's love throughout the world.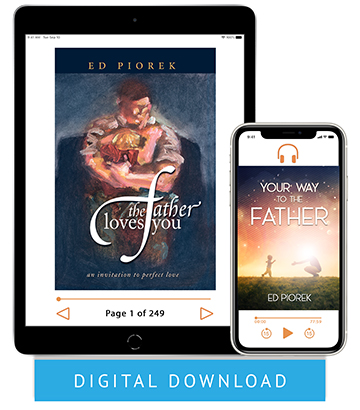 In his Book, The Father Loves You, and 4-part audio series, Your Way to the Father, Ed shares how he found his own yearning for love satisfied only in the full measure of the loving arms of his heavenly Father.
Through powerful testimonies and practical Bible teaching, Ed extends an invitation for you to experience this amazing Father love. It is the doorway into the next move of God's Spirit.
When the love of the Father is revealed and released, miracles happen, including:
• Deliverance from fear and depression
• Physical, emotional and mental healing
The Father's love combined with the Greater Glory will allow the average believer to walk in the same—and even greater—miracles than Jesus!
---