The Forbidden Chapter of Isaiah (Digital Download) by Sid Roth; Code: 3783D
The Forbidden Chapter of Isaiah (Digital Download) by Sid Roth; Code: 3783D
Sid's Personalized Scriptures
The Forbidden Chapter of Isaiah is Isaiah 53. Sid helps you understand how the Jewish rabbis have hidden the truth of Israel's Messiah from the Jewish people.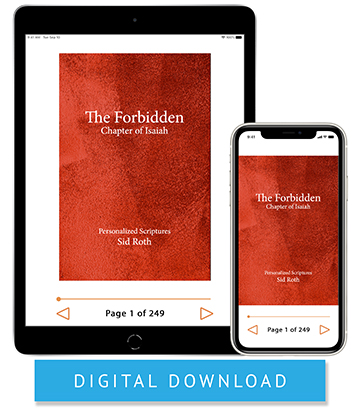 If you have a heart for the Jewish people, be prepared to share these verses pointing to their Messiah! The opportunity will come. Jesus has a heart for His people!
This ebook is a free download.
---