Wisdom for Today (Digital Download) by Sid Roth; Code: 3782D
Wisdom for Today (Digital Download) by Sid Roth; Code: 3782D
Sid's Personalized Scriptures
The Word of God is also the wisdom of God. It does not change with the times.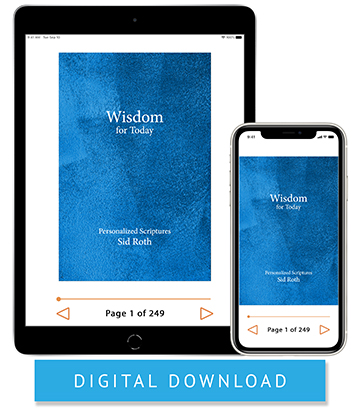 Psalm 138:2 says God honors His word above His name (revelations of Who He Is). That means that if God is anything, He is faithful to perform His word in your life!
This ebook is a free download.
---