Are Millions Playing Russian Roulette with Eternity? (Digital Download) by Sid Roth; Code: 3784D
Are Millions Playing Russian Roulette with Eternity? (Digital Download) by Sid Roth; Code: 3784D
Sid's Personalized Scriptures
Once saved always saved? The perils of a false presentation of grace is putting an entire generation at risk!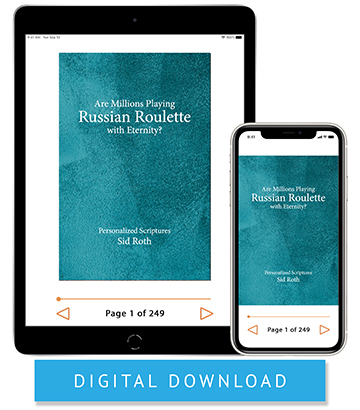 There is too much at stake to stand by without speaking the truth in love. Someone you know, someone you will meet, needs to know the truth of God's love, forgiveness and the power of His transforming grace.
God's favor toward Jesus is extended to each of us so that we can overcome our old man (sin nature) and live in the newness of the Spirit! It is by the power of grace that we are able to overcome a life of willful sin.
This ebook is a free download.
---