What Is Heaven Saying? & Angels and the Prophetic (Digital Download) by Michael Maiden; Code: 9695D
What Is Heaven Saying? & Angels and the Prophetic (Digital Download) by Michael Maiden; Code: 9695D
We must lead or "culture" will!
Michael Maiden says we are living in the last days. Either we know how to listen to the Holy Spirit and speak forth His words—or we will simply react to our world without His leading.
In his new book, What Is Heaven Saying?, Michael emphasizes the life-giving potential you carry. His prophetic handbook speaks to the critical season here NOW and helps prepare you to: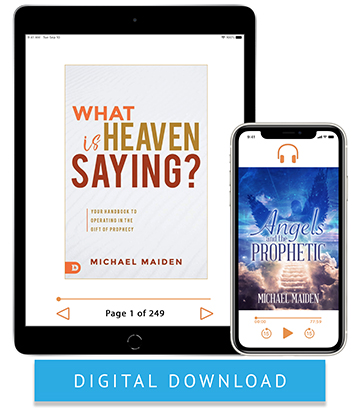 Clearly hear the voice of God

Pursue your prophetic potential

Demonstrate God's love and power to a hurting world

Become a catalyst for physical healing

Activate angelic assignments
With you or without you, God fully intends to pour out His Spirit on all flesh. Michael says it is time to move. Who wants to look back?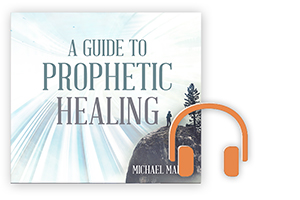 Michael gives special emphasis to the ministry of angels and their first priority—to bring God's Word to pass. That's your cue, your role is to get things started.
Michael says it's a matter of learning as you go, but his 2-part audio series, Angels and the Prophetic, gives you the framework to begin! And his bonus audio teaching, A Guide to Prophetic Healing, will bless you as you step out. Start where you are…at home with family and friends.
Michael and Mary Maiden are the senior pastors of Church for the Nations in Phoenix, Arizona. Dr. Maiden is President and CEO of Church On The Rock International, a dynamic ministry that oversees more than 6,000 churches worldwide.
---