The Lightnings of God package (Digital Download) by Joe Oden; Code: 9689D
The Lightnings of God package (Digital Download) by Joe Oden; Code: 9689D
Ever wanted to fall in love with Jesus all over again? Try this!
Joe Oden says God LOVES to do miracles. And SOME people get to watch…as Heaven moves when and where you'd least expect it. That's the first key. Expect it.
Joe also says it can be as exciting as your very first date—for you and Jesus—once you get your focus. You can't be self-absorbed. Look around you. That's called "being available."
Joe helps people find their God-ordained destinies in the miraculous. In The Lightnings of God, Joe re-introduces you to the Jesus you may have been missing. It's not a low-voltage affair either. Joe sets you up for…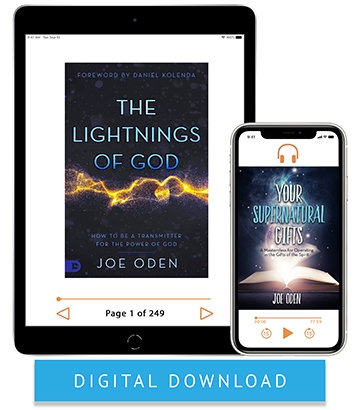 Divine appointments with the fire of God

Boldness to act and move in the prophetic

Laying on hands with expectation

Speaking out of

Holy Spirit power

Lightning rod encounters (through you to others)
In his new book, Joe also shares true stories of how he has seen God move. Then his 10-part masterclass, Your Supernatural Gifts, walks you through the supernatural resources at your disposal. You'll also learn about partnering with the Holy Spirit from Joe's digital download, Walking in the Believer's Authority.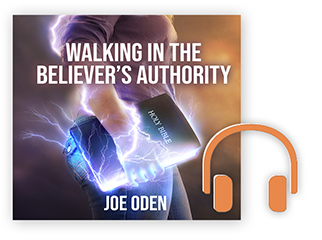 Joe says the Holy Spirit longs to breathe on the flame…that's already inside you! It's a standing invitation.
Joe Oden was saved through the Brownsville Revival and went on to serve Steve Hill as evangelism director at Heartland World Ministries Church. He has traveled the U.S. and the nations for over 20 years ministering in the power of God. He's taught thousands of people to move in the power of God.
---