Tongues: Door to the Glory (Digital Download) by Sid Roth; Code: 3844D
Tongues: Door to the Glory (Digital Download) by Sid Roth; Code: 3844D
Sid's Notes and Personalized Scriptures
God had something in mind when He conceived the gift of tongues for the body of believers.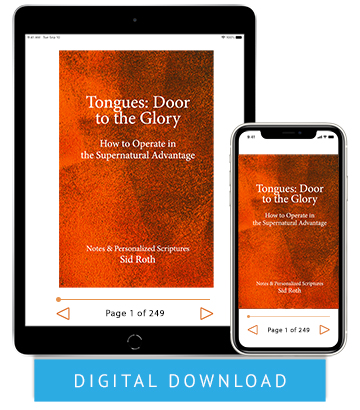 Tongues were the difference maker on the day of Pentecost AND in the days that followed as the Holy Spirit birthed the body of Messiah that would in time change the world!
It's time to get ALL that God has for you!
This ebook is a free download.
---