Re-Script Your Future (Digital Download) by Dr. Clarice Fluitt; Code: 3415D
Re-Script Your Future (Digital Download) by Dr. Clarice Fluitt; Code: 3415D
Your relationship with God is also a partnership.
Re-Script Your Future shows you how the words you speak can take you from where you are now to where you would like to be tomorrow. It can take you from your place at the dinner table to your place in history. And Clarice Fluitt is ready to teach you!
Highlights include: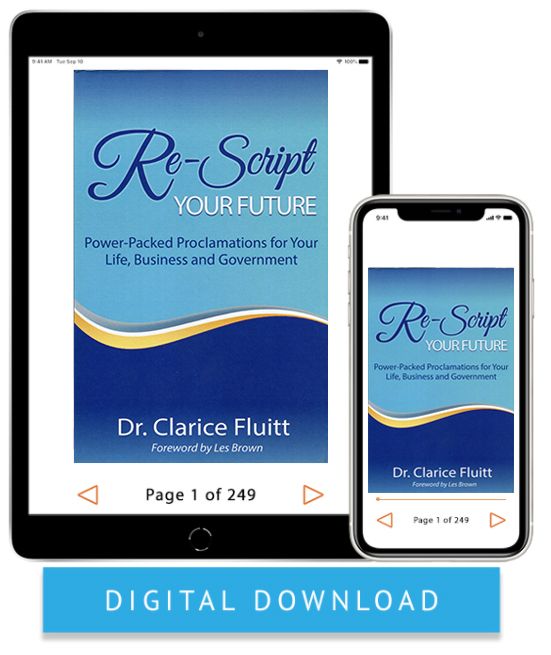 •  The power of partnership between your words and your faith
•  The purpose of proclamations
•  How to shift your circumstances into the position of favor
But if you're going places, you can't stay where you are and you will need to get ready! Make expectation your daily companion as you go forward!
Dr. Clarice Fluitt is an internationally recognized motivational speaker who brings inspiration and insight delivered with wisdom and humor. Clarice's life is a remarkable chronicle of hilarious real life stories, tragic trials, testings and moving visitations of the Lord.
---