Boots on the Ground
Karen's Personal Updates
Friday, June 2, 2023: Children for Jesus!
What an awesome day we had yesterday! Our teams conducted 3 special outreaches for children and teenagers in two liberated villages near Kherson area and one in Izmail. We dedicated these outreaches to June 1st international child protection day! It was such a blessing to see these kids being excited especially in the villages about our visit; they were all gathered and waited for an hour before we've made it to each location. Again, to get to those villages we had to drive on a very bad roads and navigate through mines fields, but it was all worth it! What a privilege to be able to bring hope, joy and happiness to these precious little souls! All together over 250 children and teenagers came to our outreaches and almost every single one of them asked Jesus into their hearts! Of course, we brought gifts and children Bibles, but they were more excited about the greatest gift of all – the gift of salvation and hope which we can all have in our Lord Jesus!
Thank you for supporting and praying for us!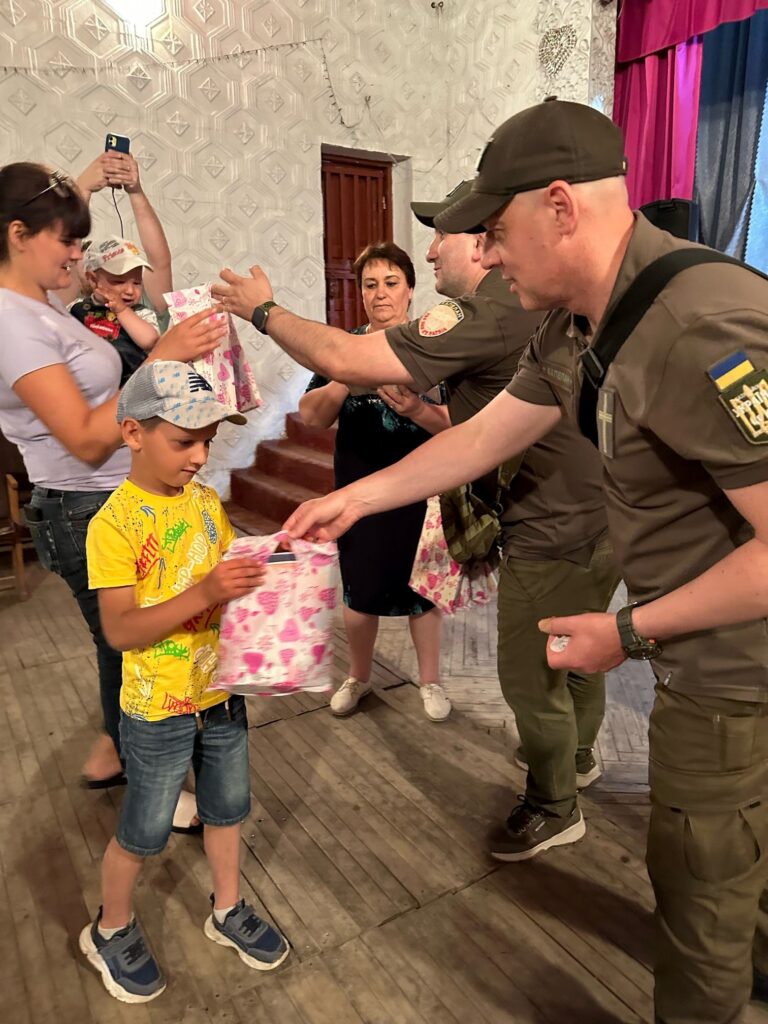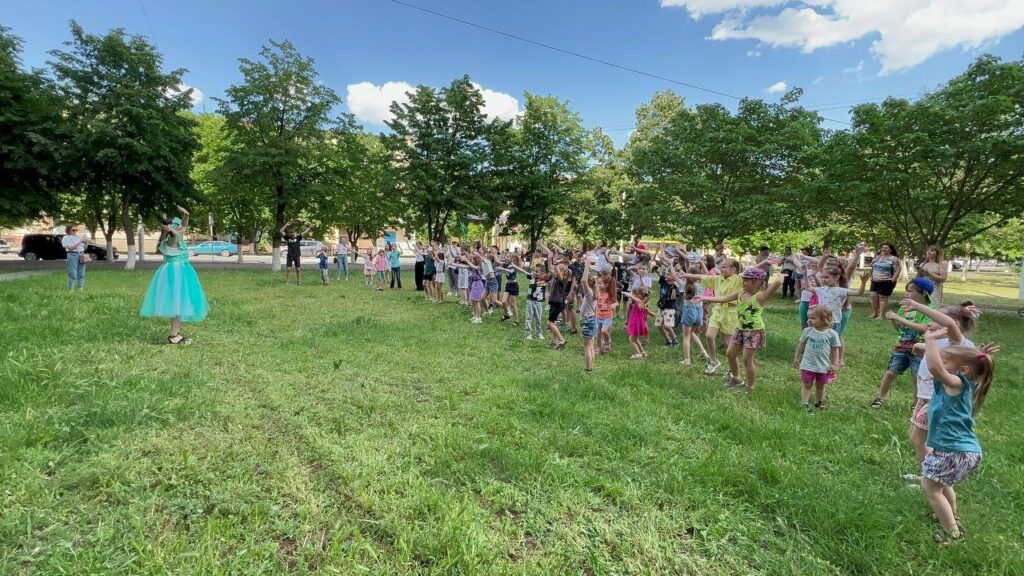 ---
Wednesday, May 31, 2023: God is opening new doors for the Gospel!
Two days ago, our team in Izmail was able to provide food supplies for 5 different communities in our region, especially for those [who] reach out to refugees and share the Gospel in unreached villages! This means that those whom we provide with food will go and tell more people about Jesus and more souls will be won for the Kingdom of our God! This time we even helped a local jail in Izmail with food supplies. Because of the war, their supply line has been really struggling and now they are overcrowded and there is not enough food for all the prisoners. Because of that, we have an open door now in there and we can freely share the Gospel in the local prison. Administration of that jail invited us to come and visit every cell with Gospel message! Glory be to our God! When God opens doors, no one can close them!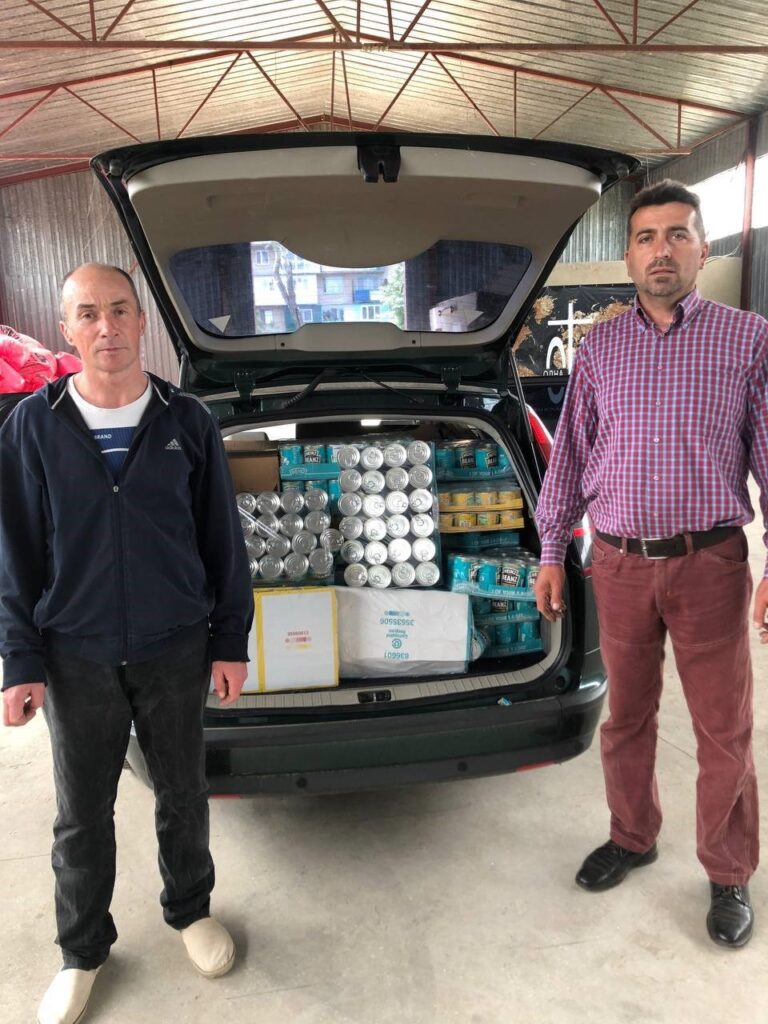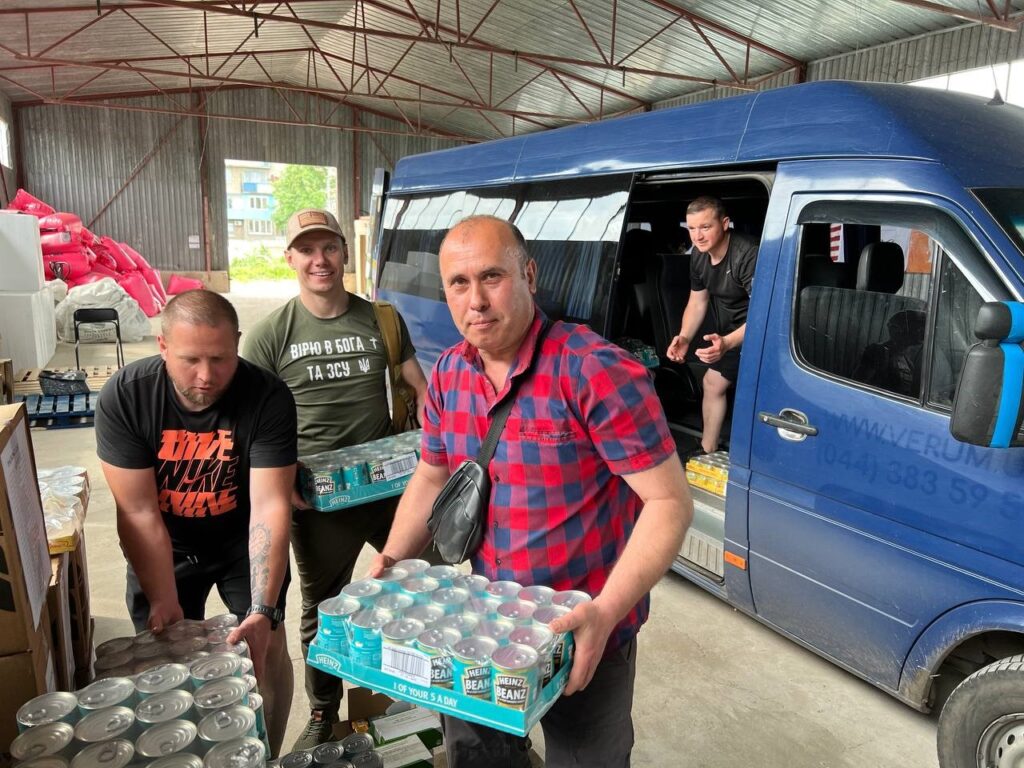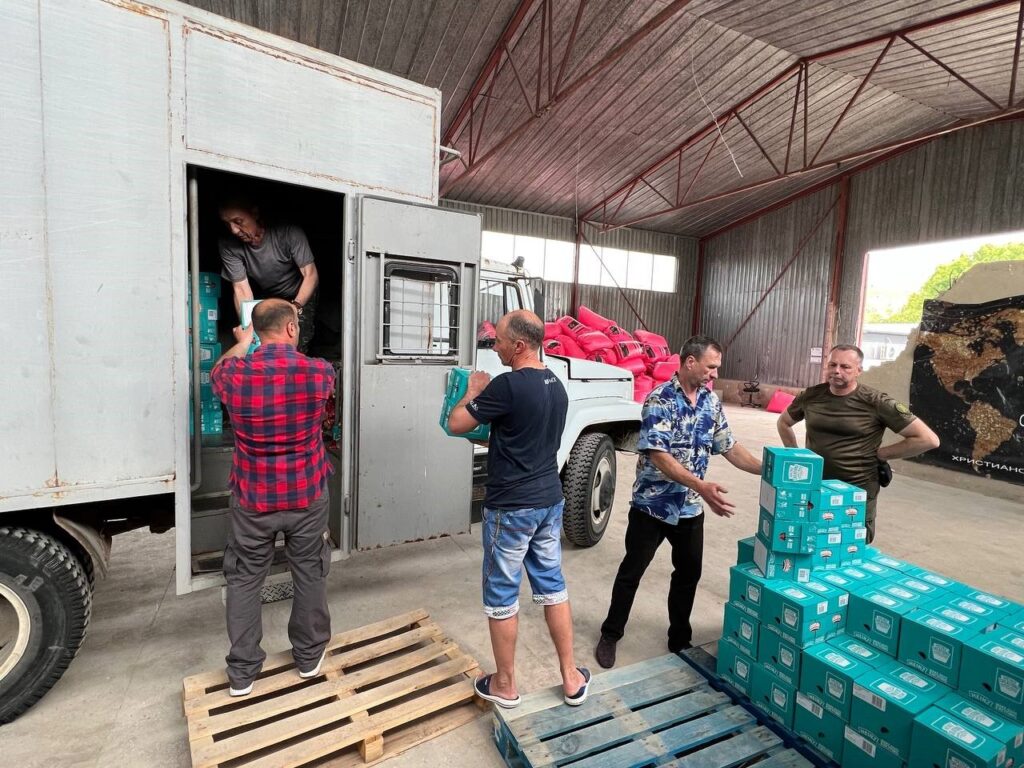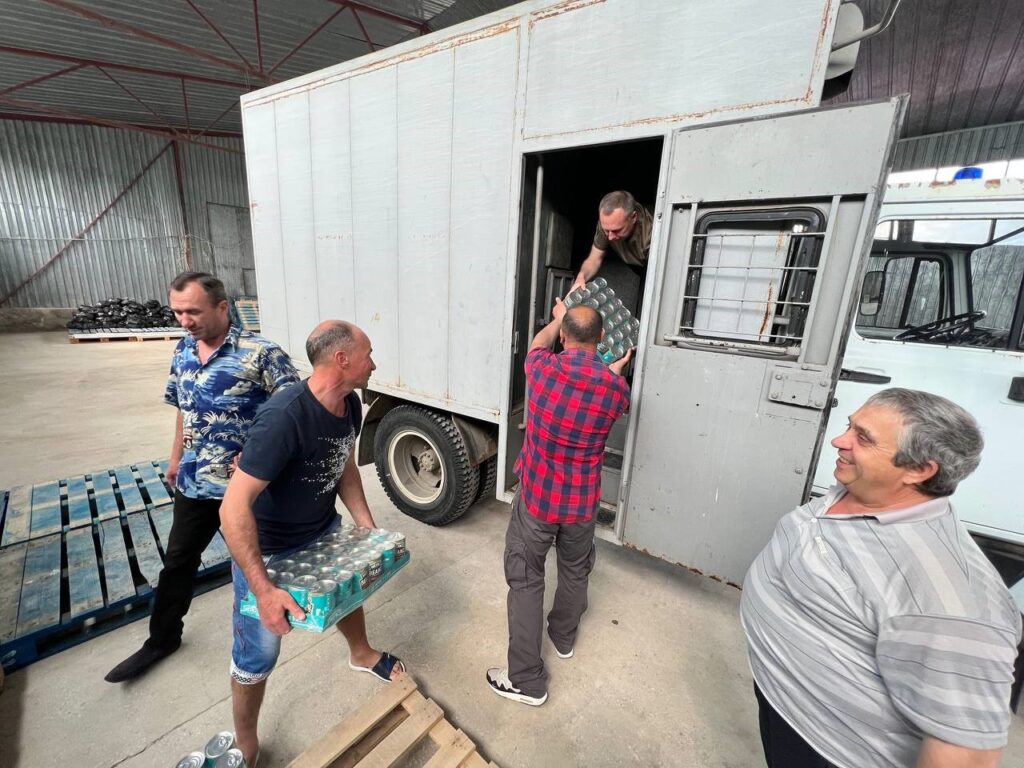 ---
Tuesday, May 23, 2023: Nations for Jesus!
What I like about living in the southern part of Odessa region is that in one day you can visit [a] few ethnical groups living next to each other. People with different languages, cultures, like Bulgarians, Moldavians, Gagauzians, even Albanians. Yesterday our team from Izmail visited an Albanian village where we focused on reaching large families with more than 3 children, by bringing them food supplies and Gospel of Jesus! I believe that every child deserves to have food on the table and not to struggle for it and also to see love and care shown by adults! In every house that we went those precious little souls gave their lives to Jesus and invited Him to become the Lord of their lives! Glory be to our King Jesus!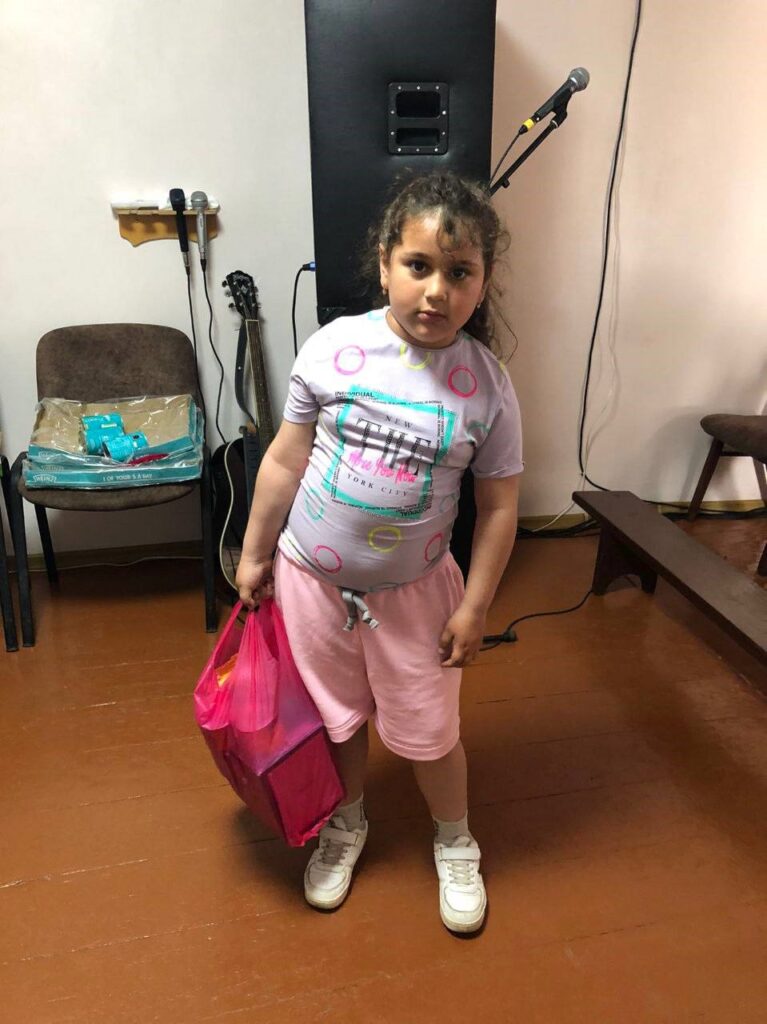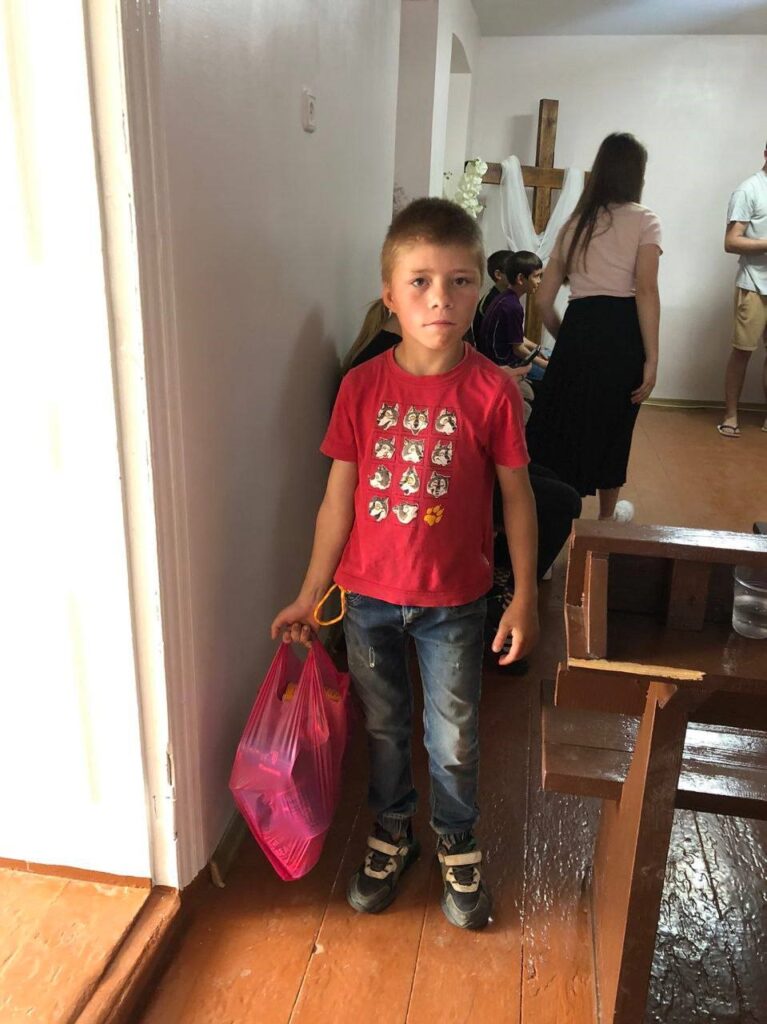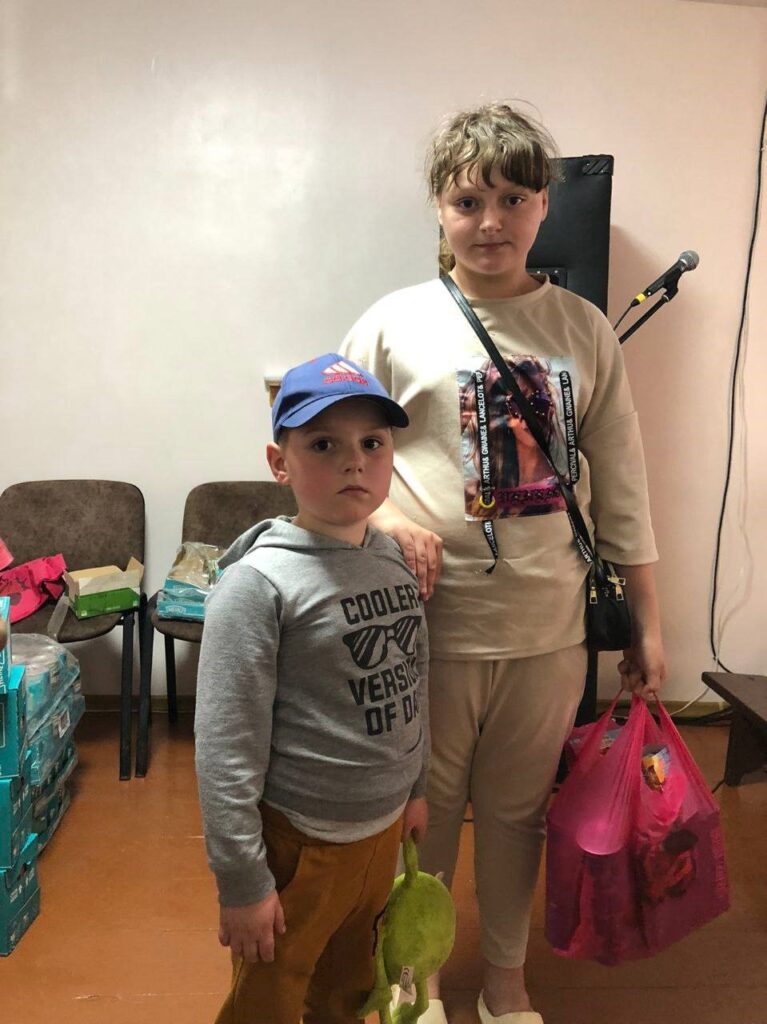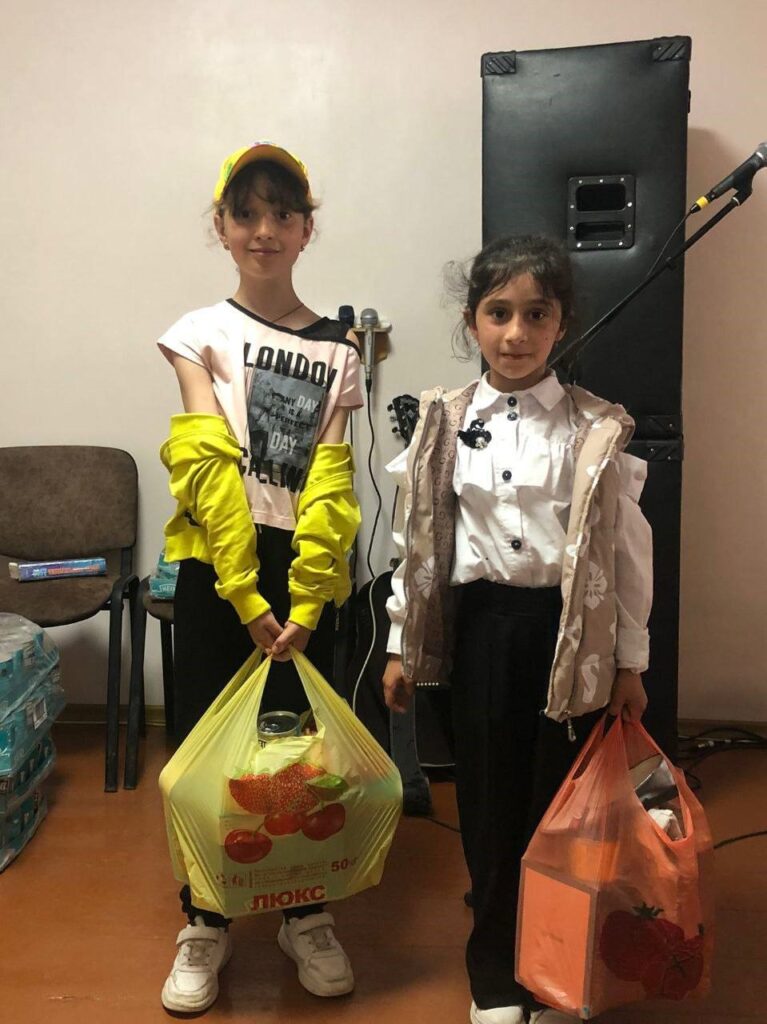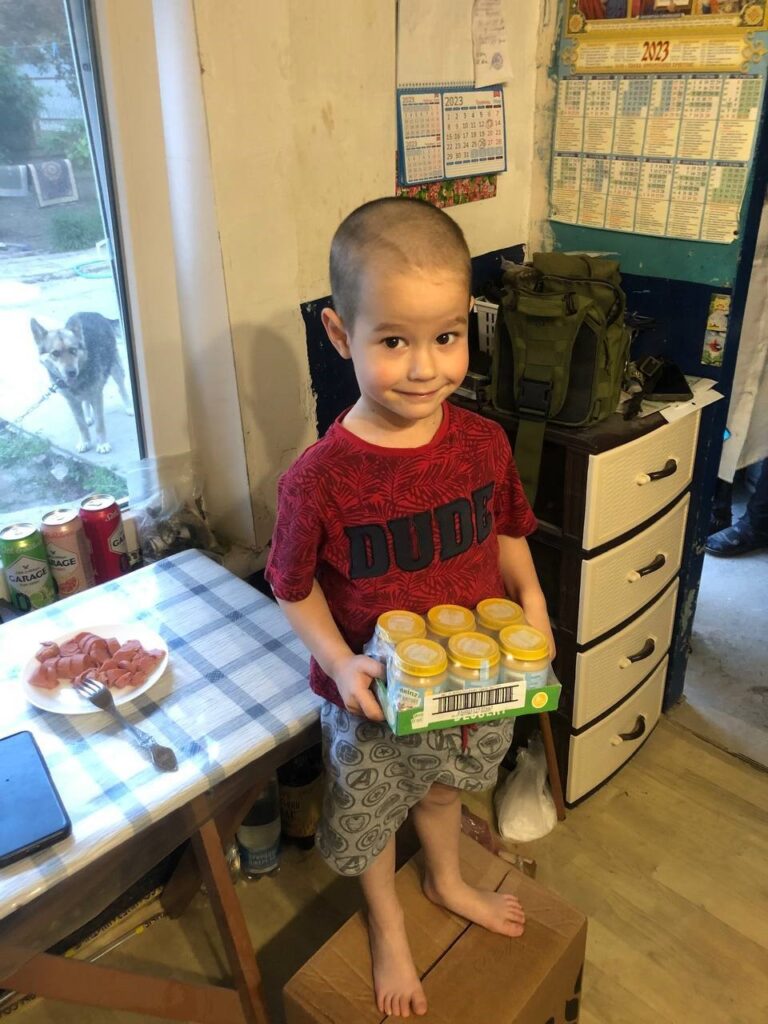 ---
Friday, May 19, 2023: 450 souls said YES to Jesus!
Our team from Izmail drove to another remote village where we found 450 souls. They all came out for the outreach. No one ever came to this particular village with [the] Gospel message and food packages; people were so open to the point when the mayor of the village came to us after the outreach and invited us back, without even bringing them any aid, because they are so desperate and hungry for the message, hope, and the Word of God!
Every villager confessed Jesus as Lord of their lives as the alter call was given. We also brought food packages for everyone who came. The atmosphere was so open, and we could sense the sincerity of people's attitude and desire to hear more about our Lord and Savior Jesus!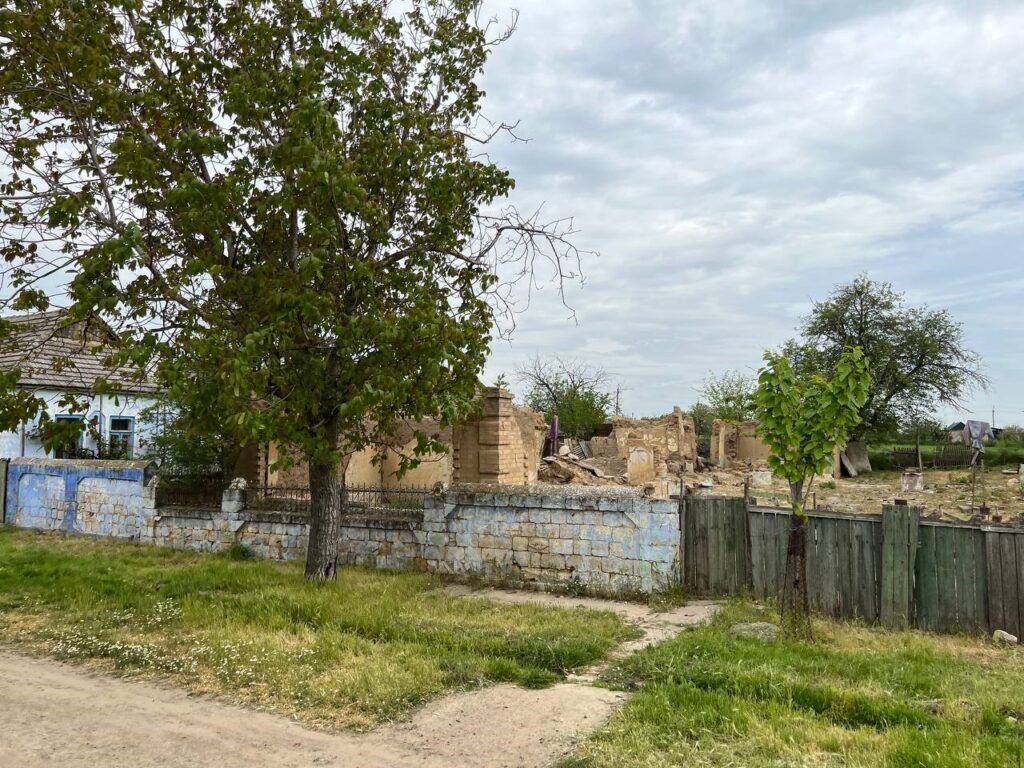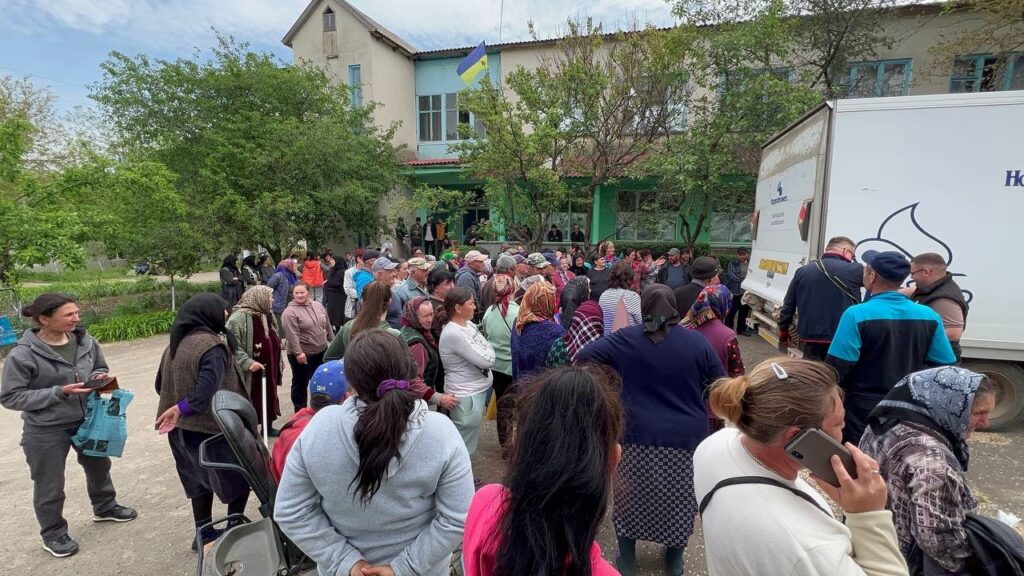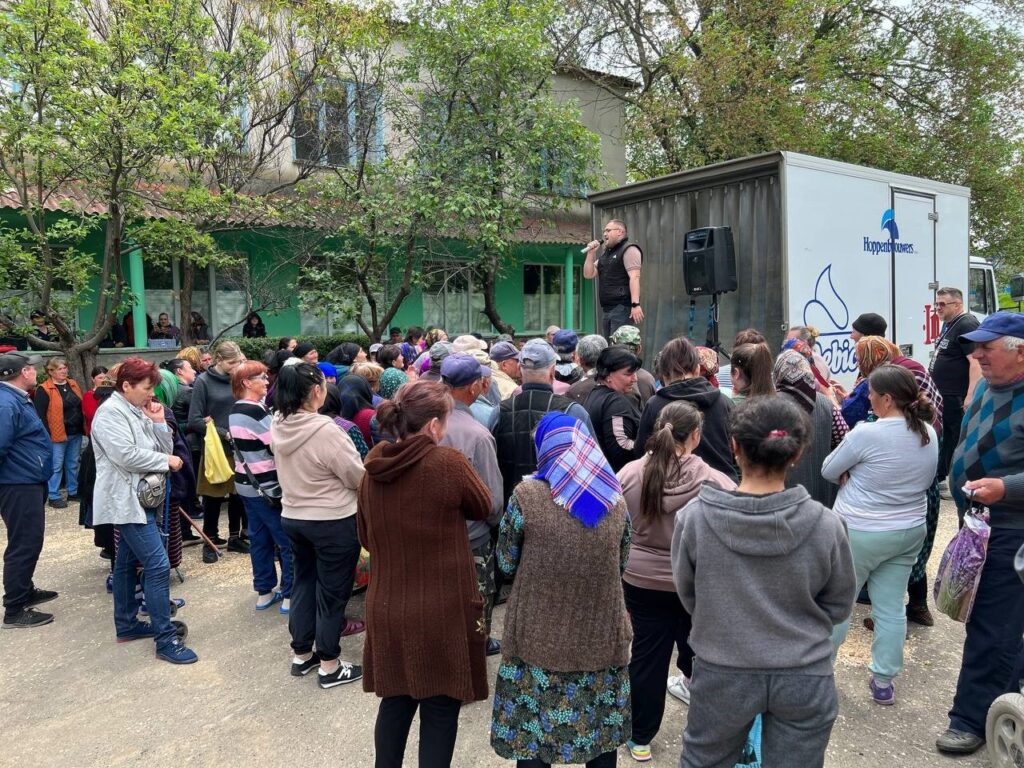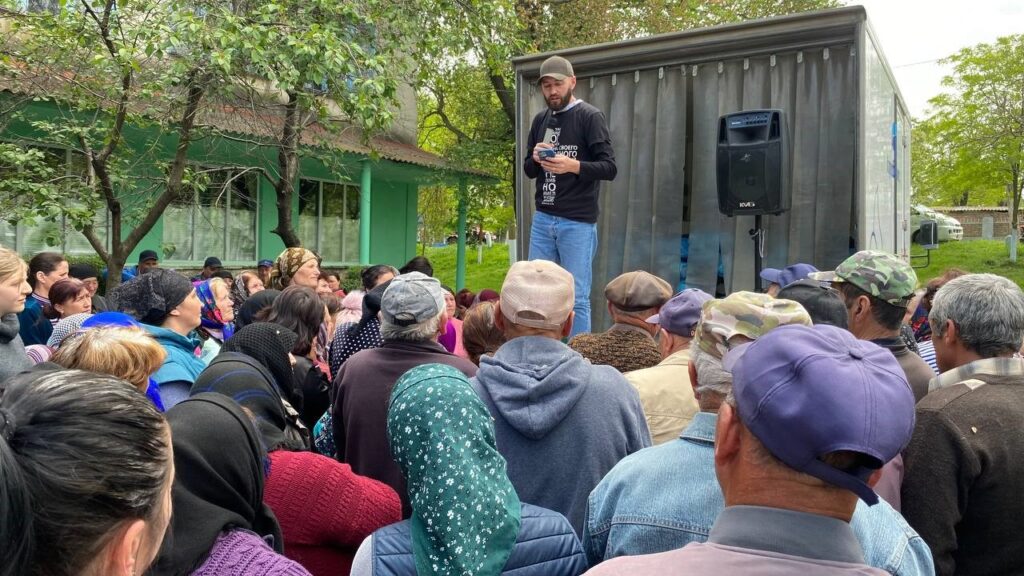 ---
Friday, May 19, 2023: 50 more souls for Jesus!
On Thursday, as our team was feeding the needy and lost and preaching Gospel with these precious souls, over 50 of new arrivals responded to the Jesus and confessed Him as Lord of their [lives]! Glory to our God! The [economic] situation in Ukraine is deteriorating and this causes more and more people [to] fall below the poverty line, that's why we've been seeing more average people coming up for the hot soup and a sandwich to our two locations in Odessa where we feed the hungry. So that's why we as a church and people who know their God need to step in and fill that void by bringing them practical love and [the] life-changing message of Gospel!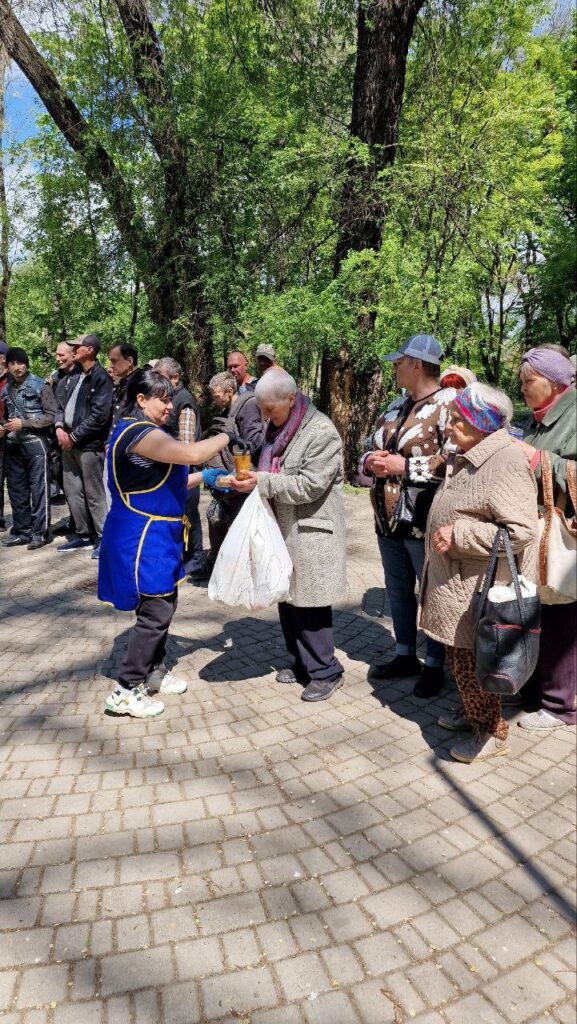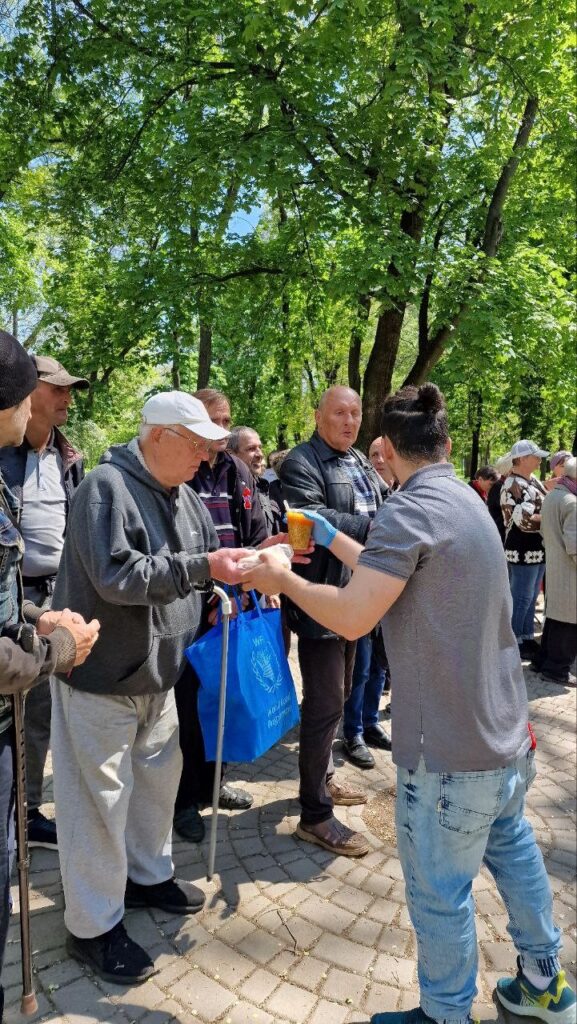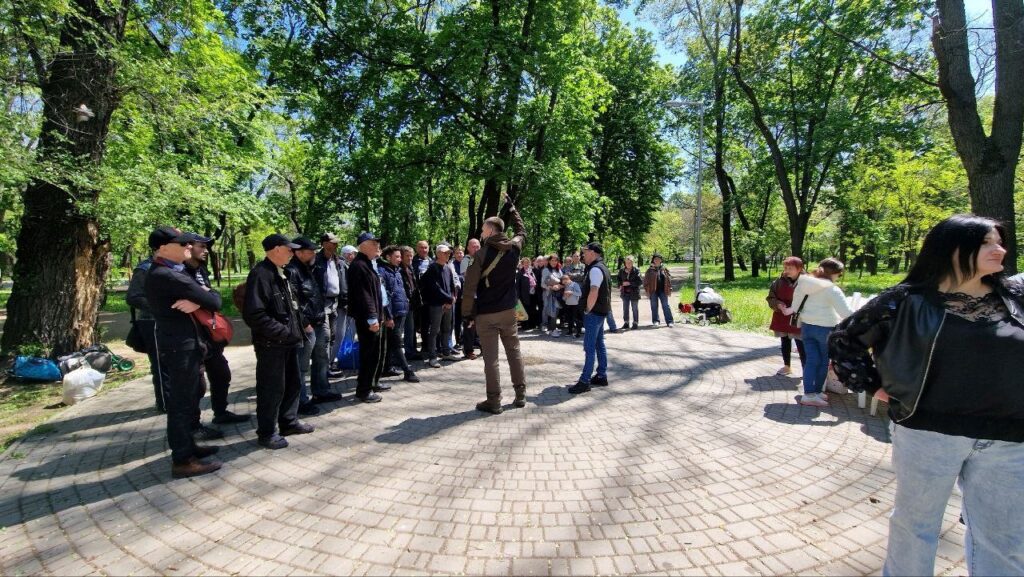 ---
Thursday, May 18, 2023: More refugees for Jesus!
Today our team in Izmail held another outreach for the new refugees, most of these people arrived from famous battlefield in the east of our nation called Bahmut. That city is almost destroyed completely, most of these folks have no place to go back to, it is a sad situation and very difficult, but [the] message of Gospel and simple acts of love had put smiles on the faces of these people. Some of them have to struggle with panic attacks on [a] daily basis, that [is] why what we do for them is so important, because the only true way to be free from any burden and bondage of fear is the power in the name of Jesus and we are there for them almost every single day!
40 families had come today to receive food packages and fresh bread, most of them confessed Jesus as Lord of their [lives]!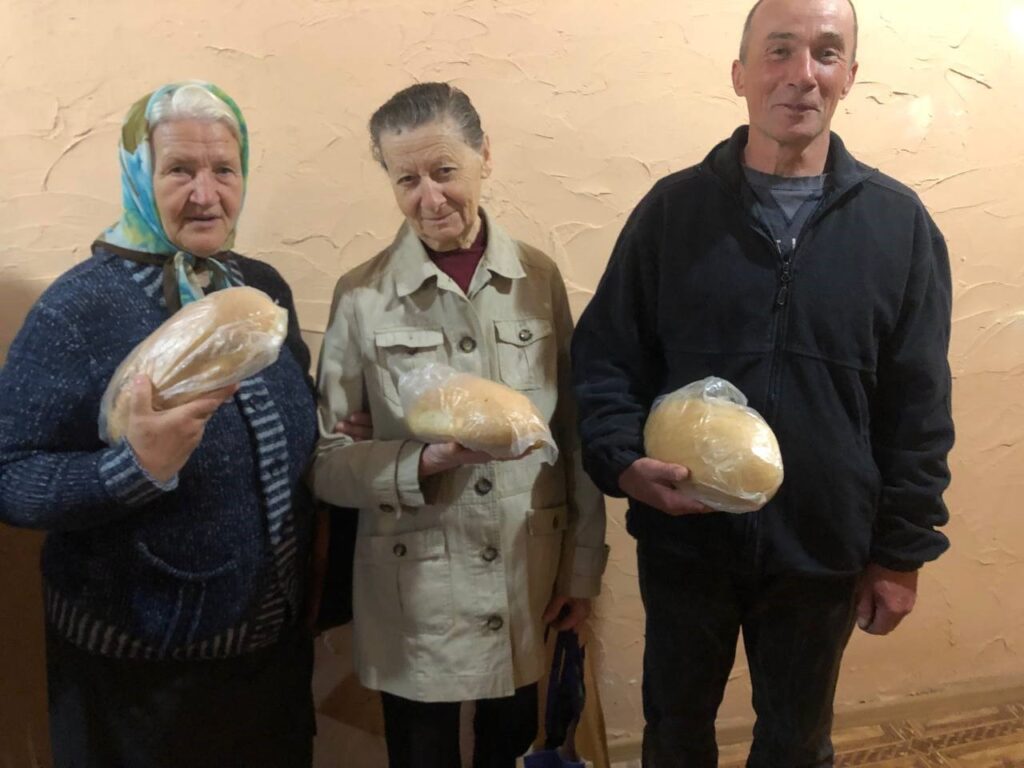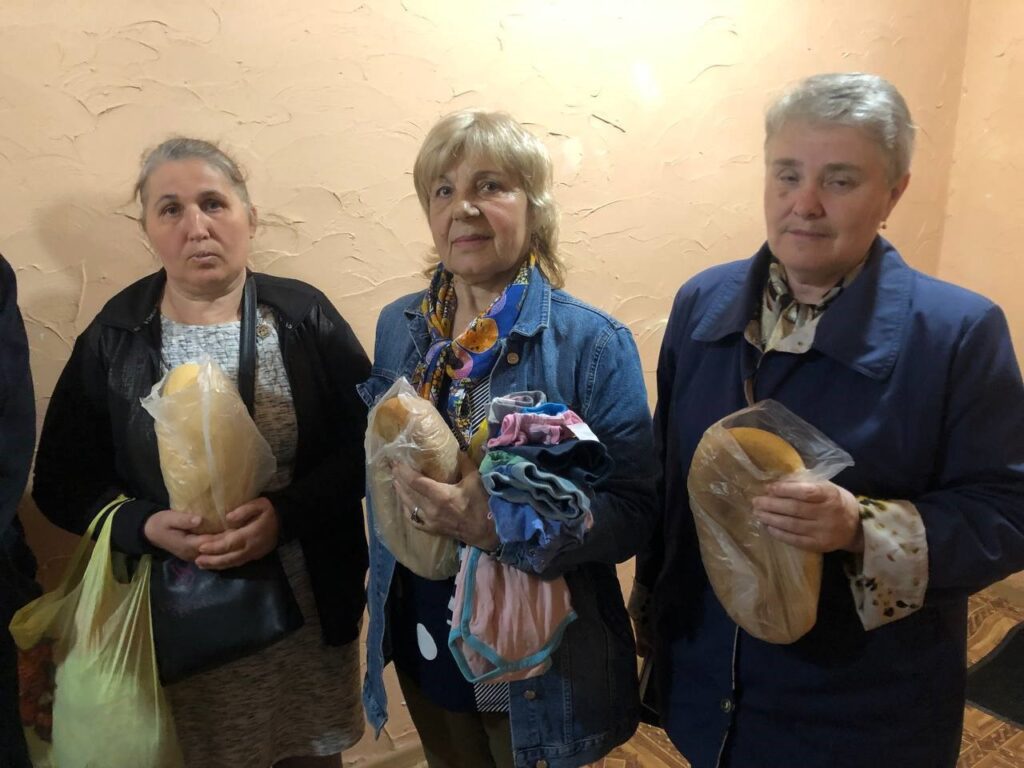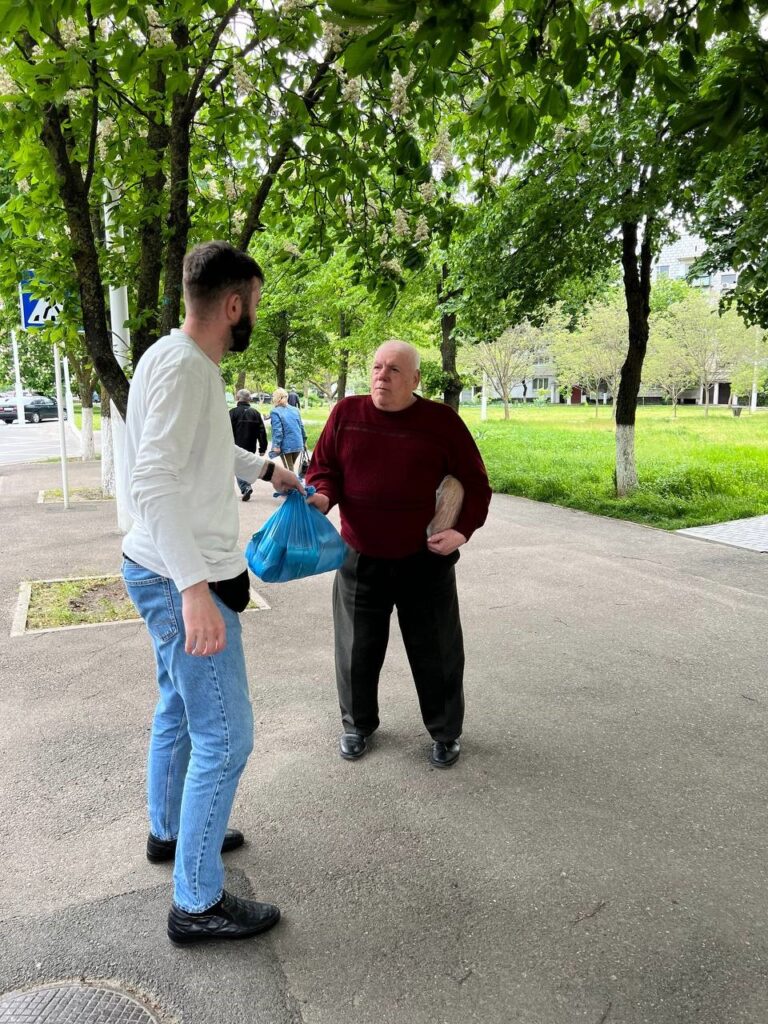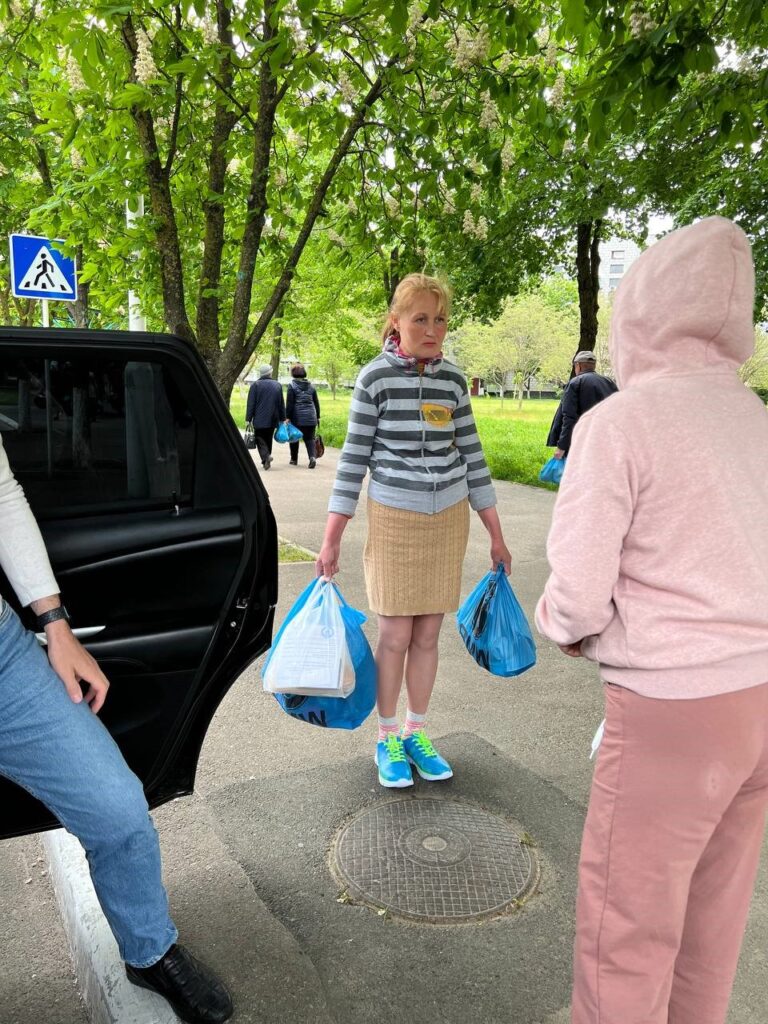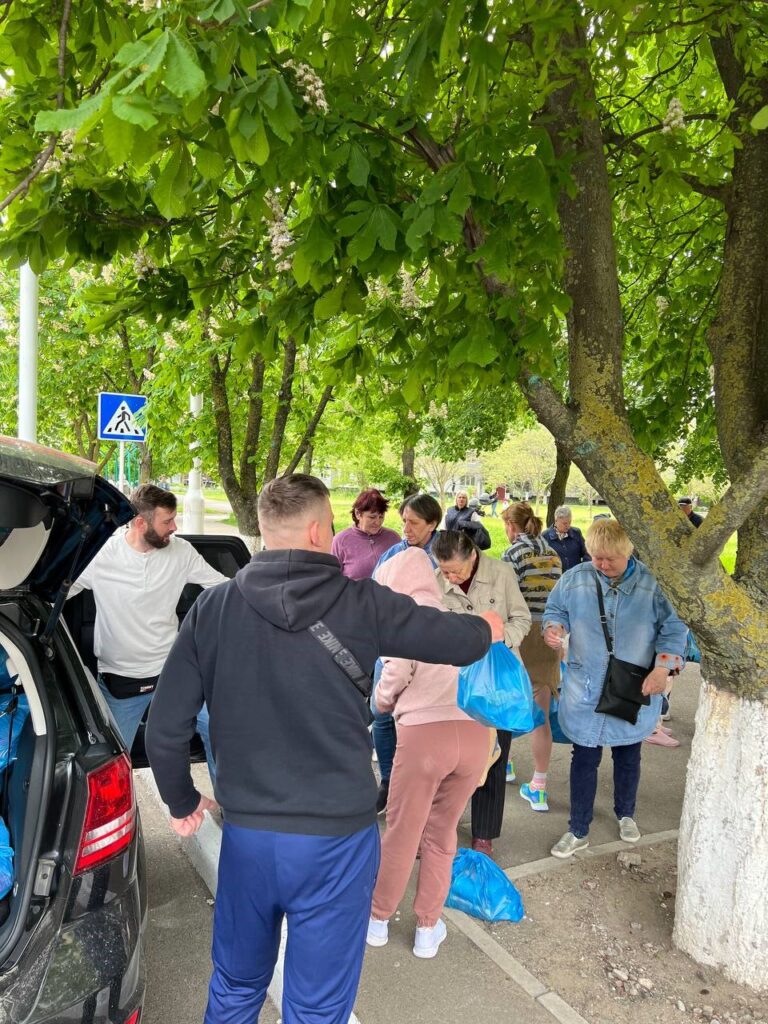 ---
Wednesday, May 17, 2023: 400 villagers come to Jesus in a remote village!
This morning our team from Izmail drove to another remote village on the outskirts of our Odessa region! The name of the village is Orehovka, over 400 villagers came out to our outreach all of them confessed Jesus as Lord of their [lives]! We were also able to bring them food packages, hygiene supplies and clothing for the needy! The Mayor of the village was so open to us and to our message that she invited us back again anytime or like she said sometime soon please! God is so good! We prayed for one women who came with a high blood pressure and almost passed out, immediately we laid hands and prayed for in the name of Jesus, she was healed without any pill or medication, then they brought the pressure measuring machine and when she was checked the blood pressure was down to normal. She walked home on her own! Praise be to our Lord and Savior!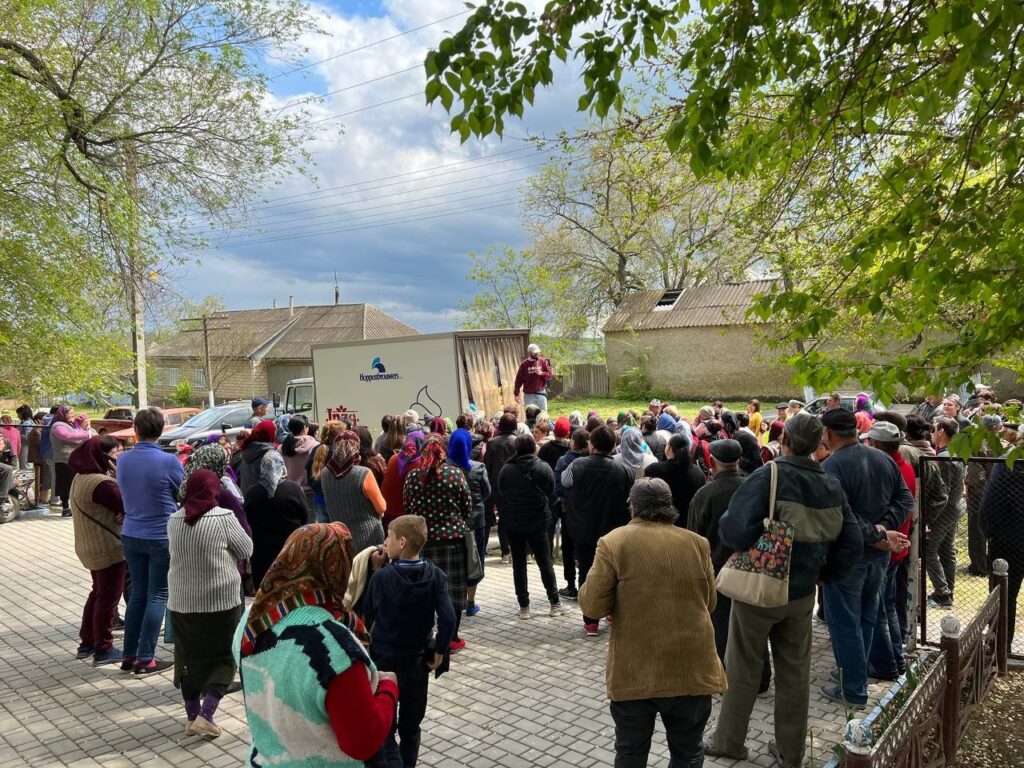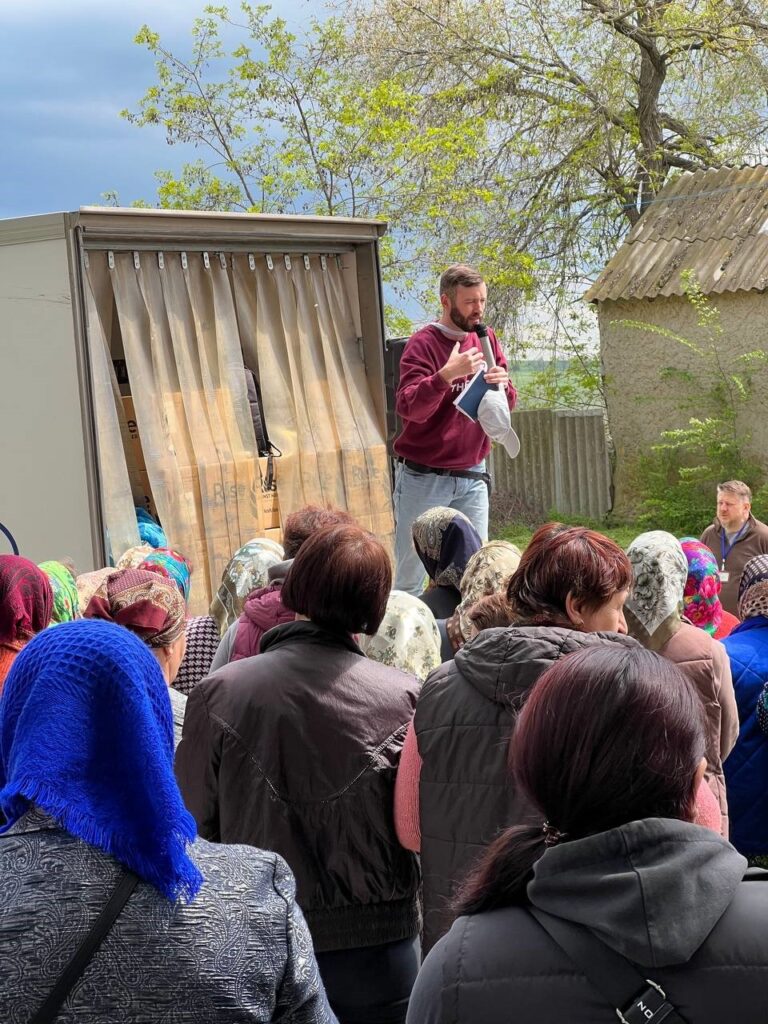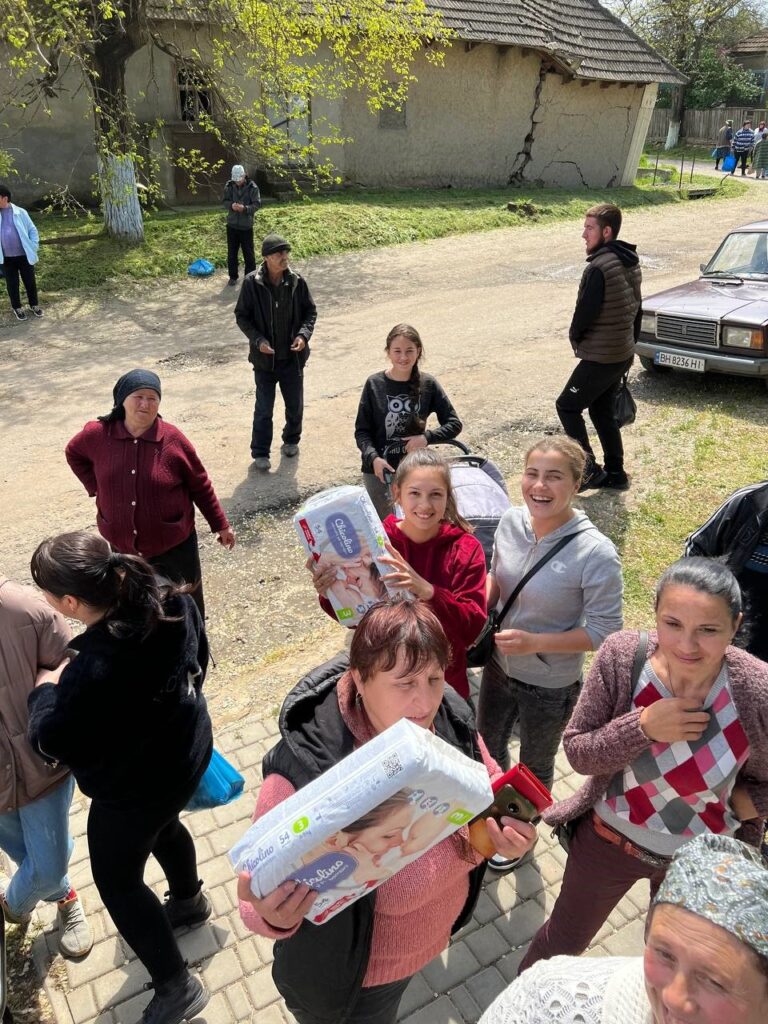 ---
Tuesday, May 16, 2023: The gift of salvation!
What a great grace we have as New Testament believers and that grace called the gift of salvation. We share this wonderful gift or like Paul would say this valuable treasure with those who needs it and want to receive it! Today in Izmail our team ministered to over 30 refugees who came to our church building for the first time, all received the food package, bread, heir cut and of course the greatest gift of all and it is the Gospel of Jesus! 30 people confessed Jesus as Lord and Savior!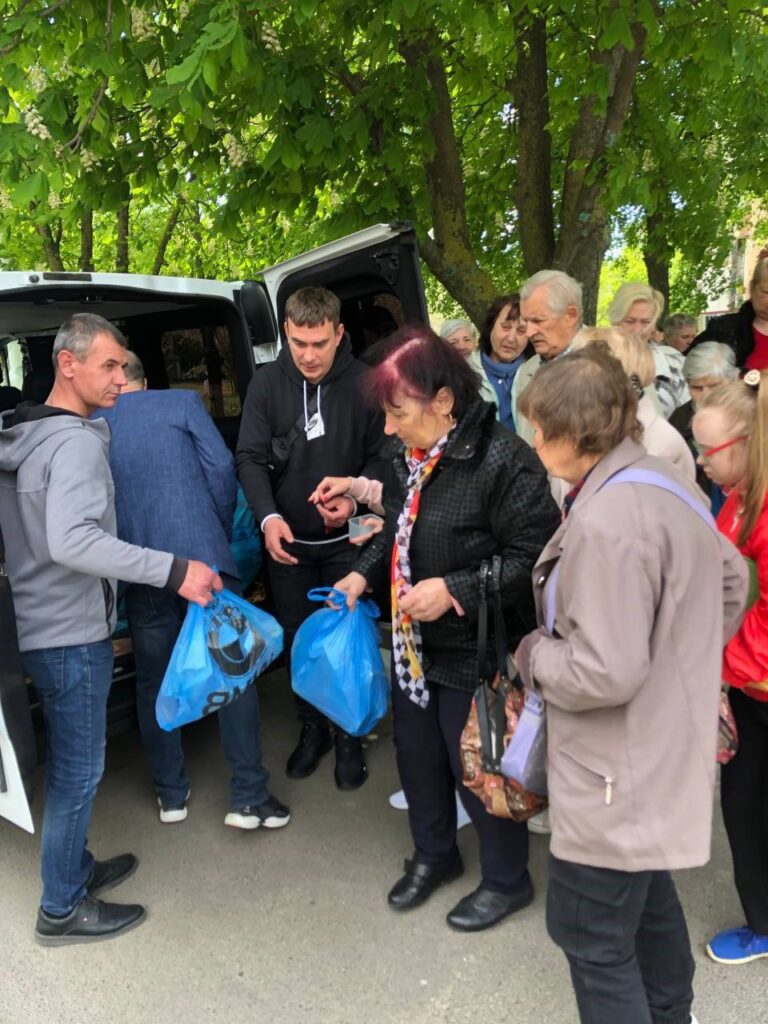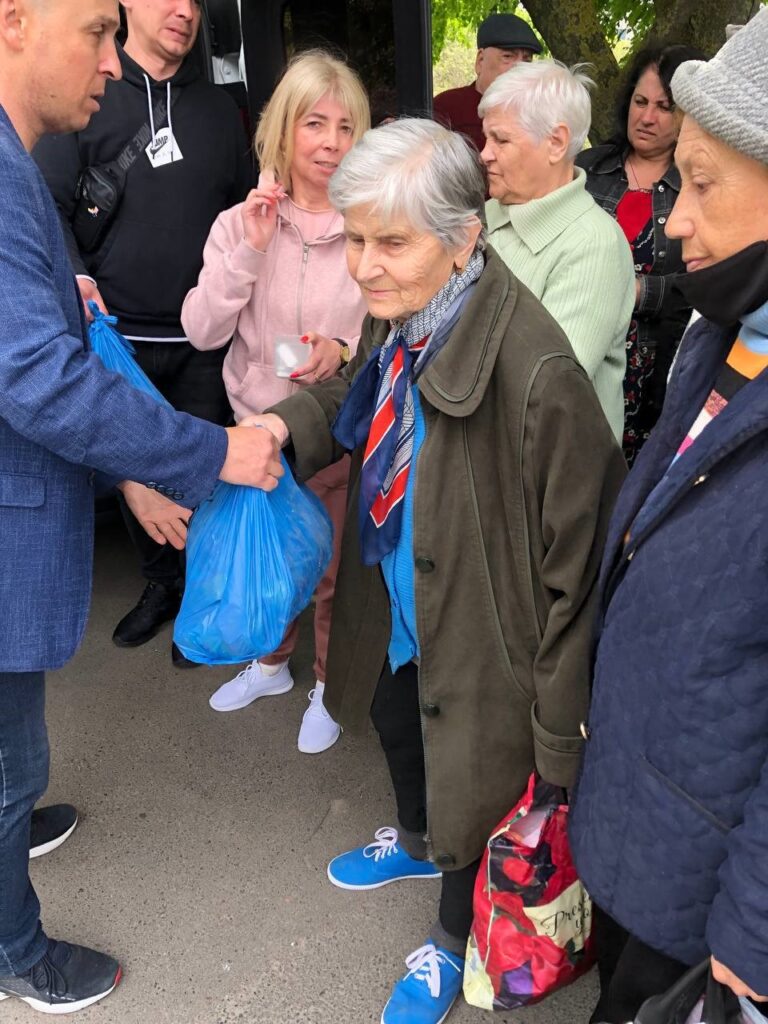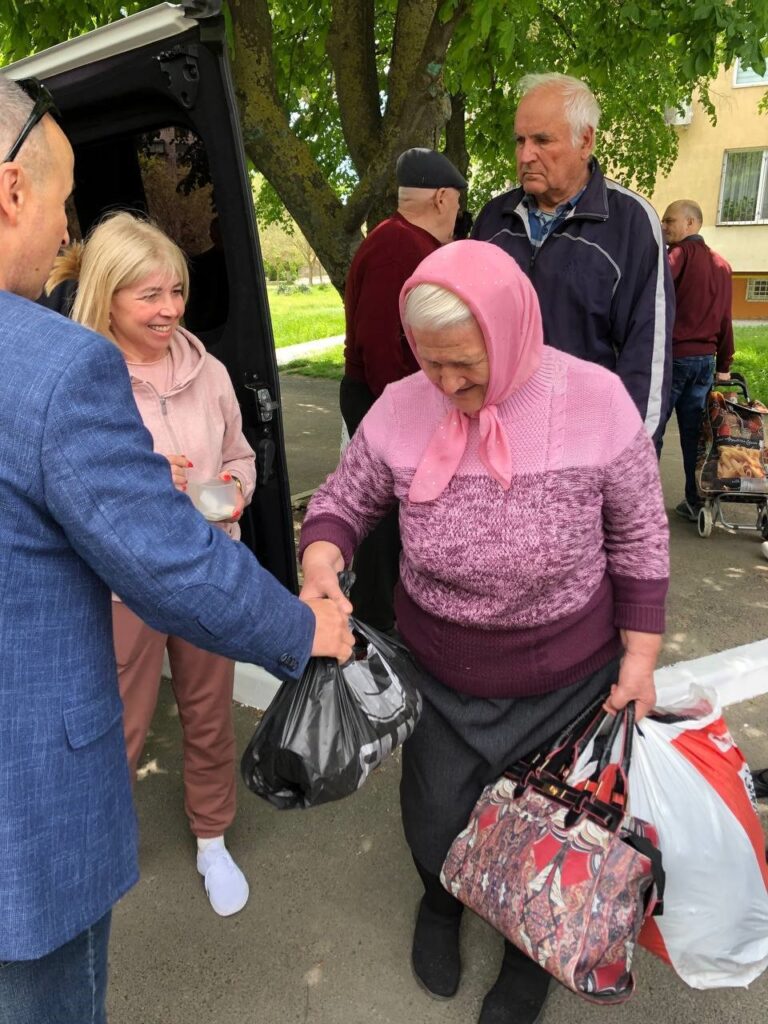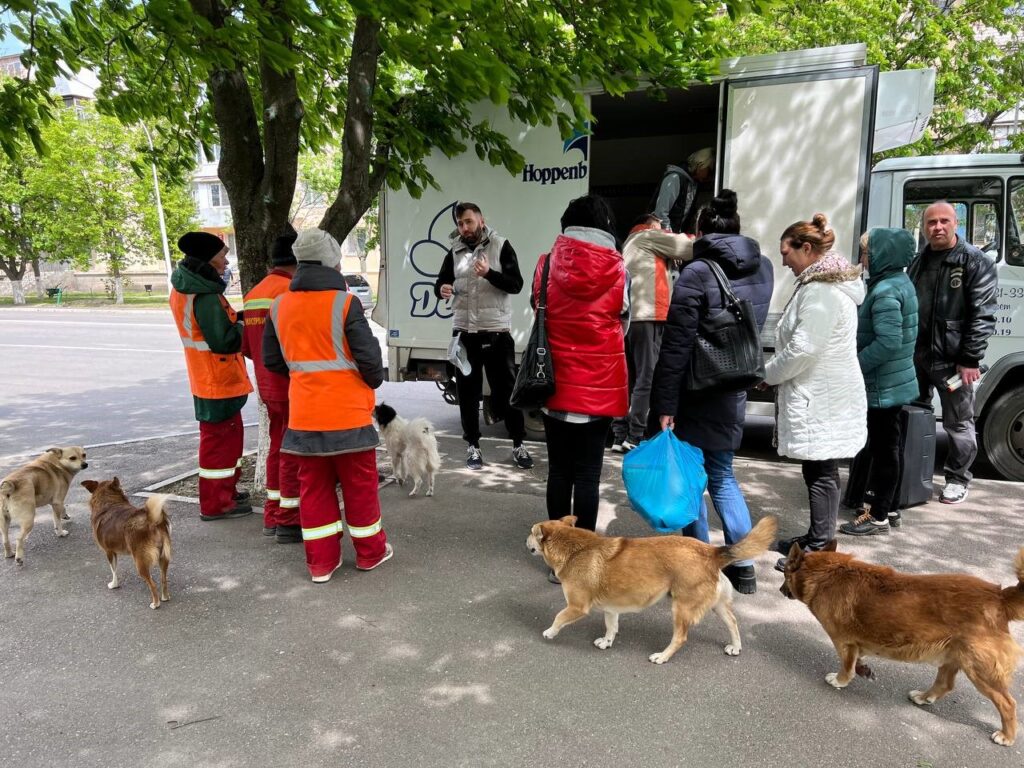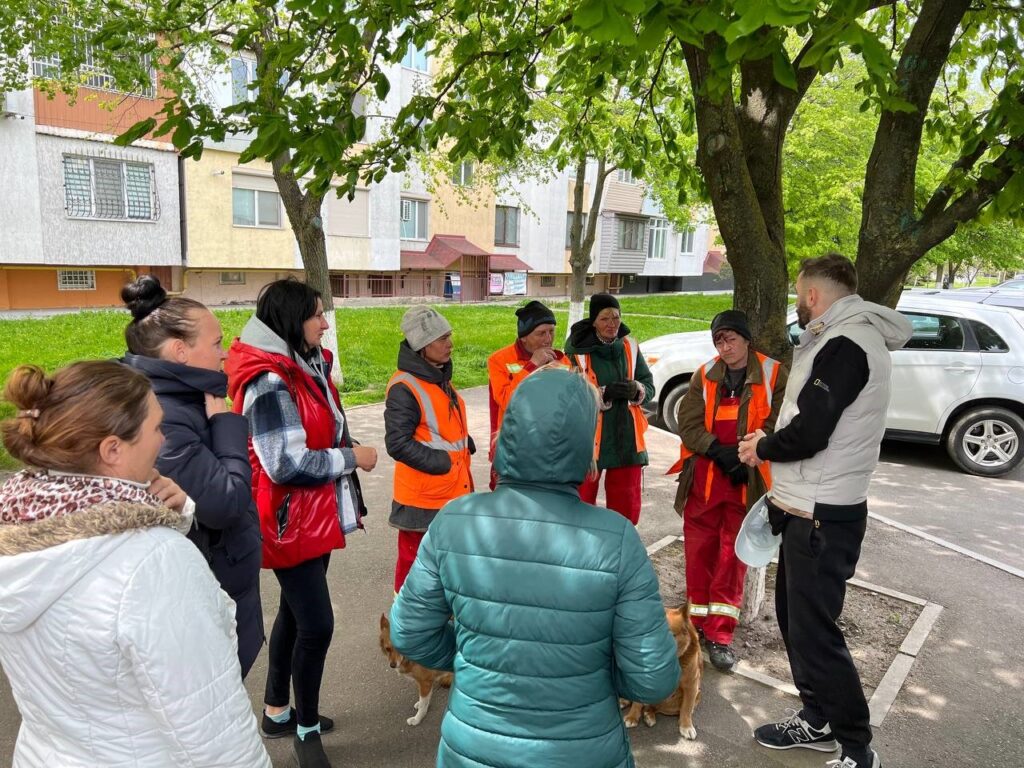 ---
Tuesday, May 2, 2023: Aid delivered, souls saved!
Last Saturday our team from Odessa was back into a village where we went to about a month ago, this [is] the village where we found 68 children and 102 adults who still live there after occupation. Since the road there is mined, they [are] basically cut off from all the necessary supplies like food and hygiene supplies. This time we brought them mainly hygiene supply because that's what they asked us to bring, so that people can wash themselves, clean their clothes and so on. This time 32 villagers prayed to Jesus and asked Him to come into their lives as Lord and Savior!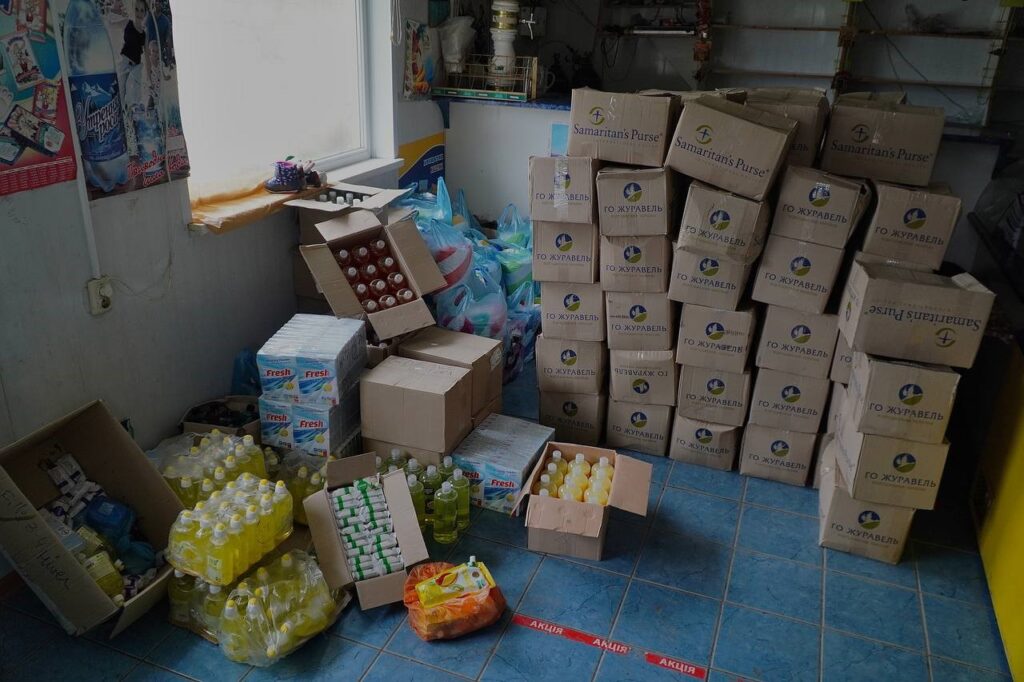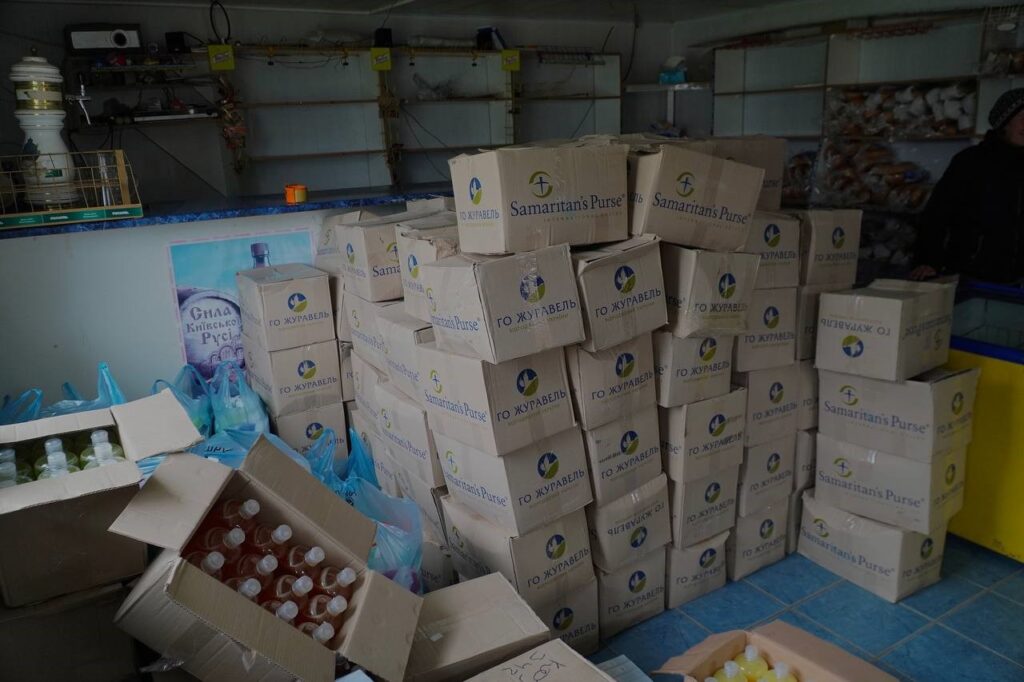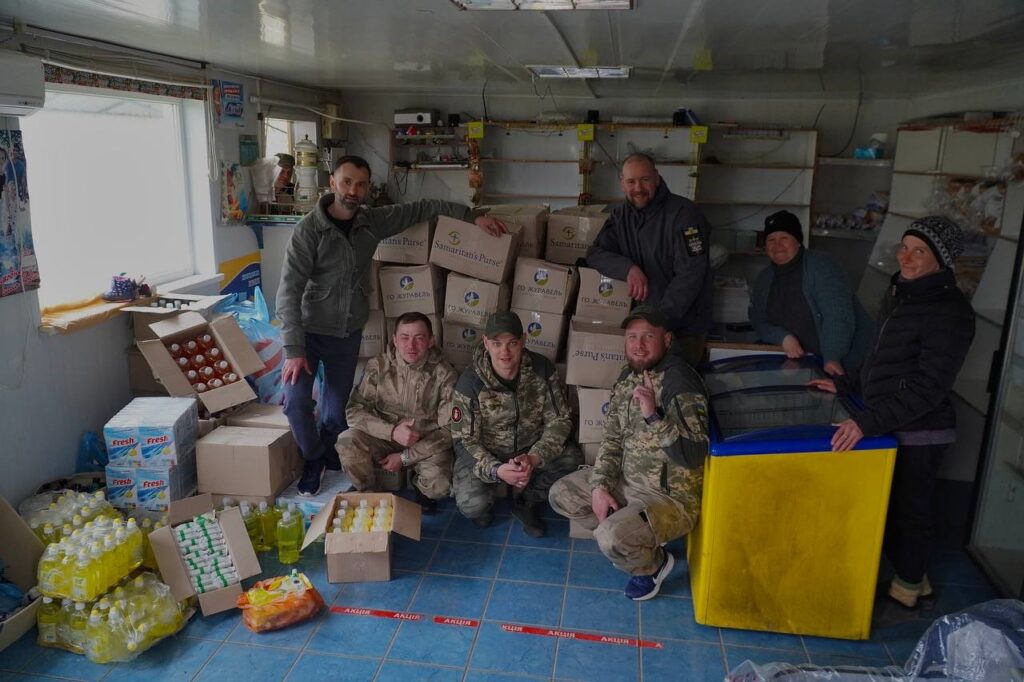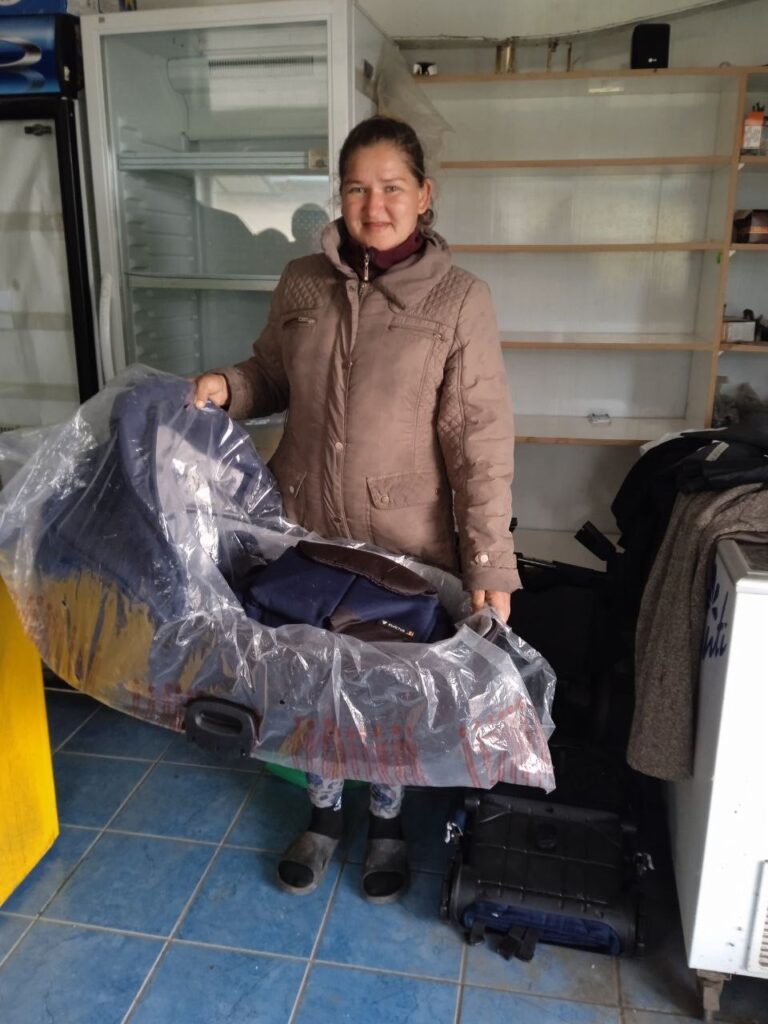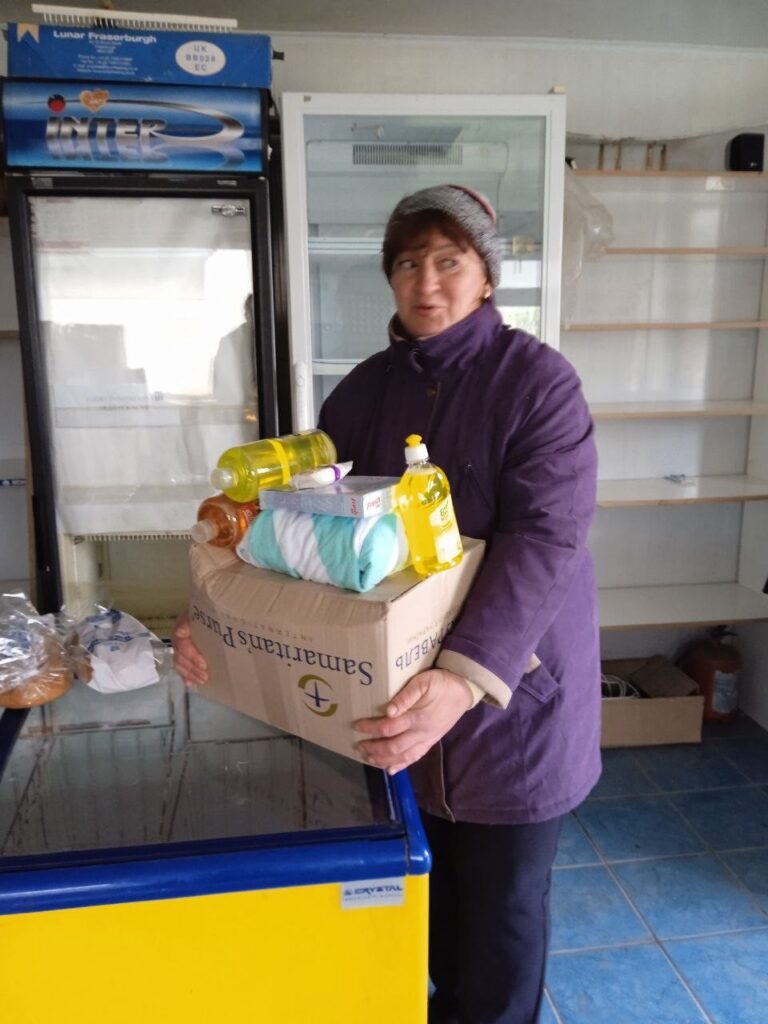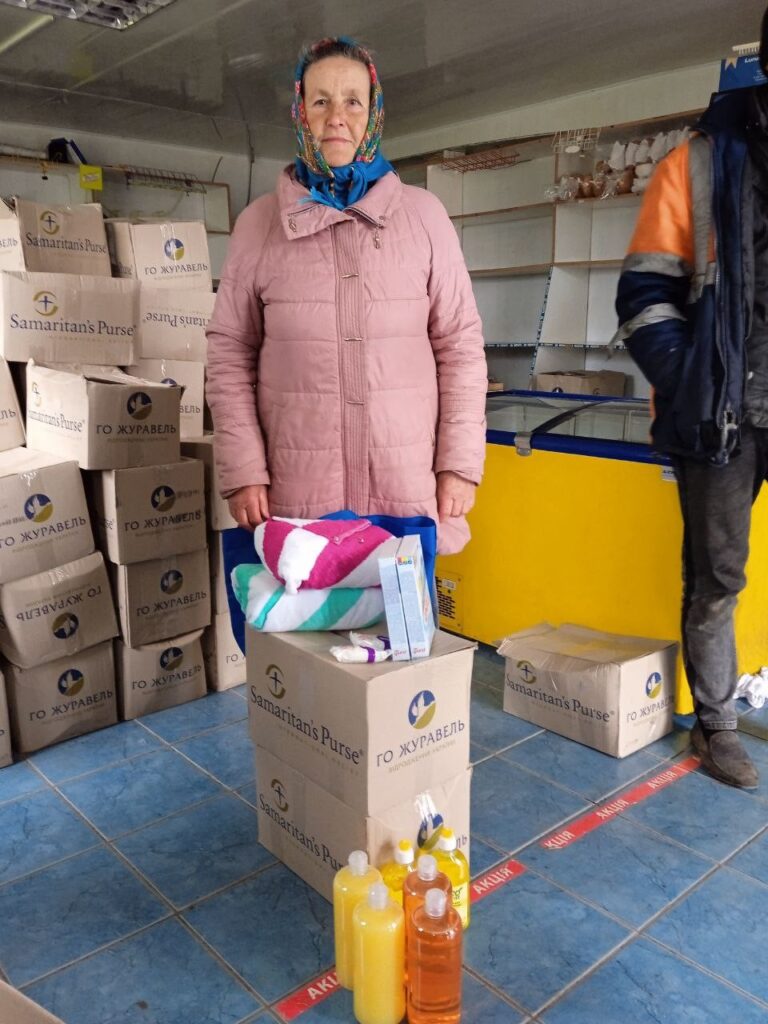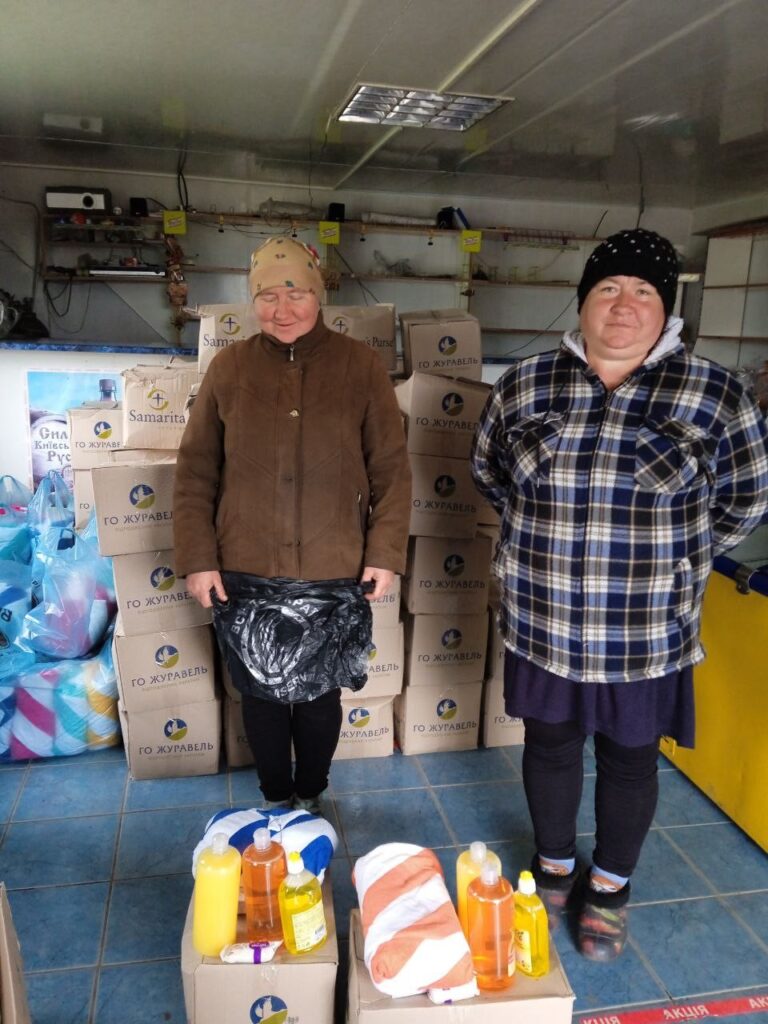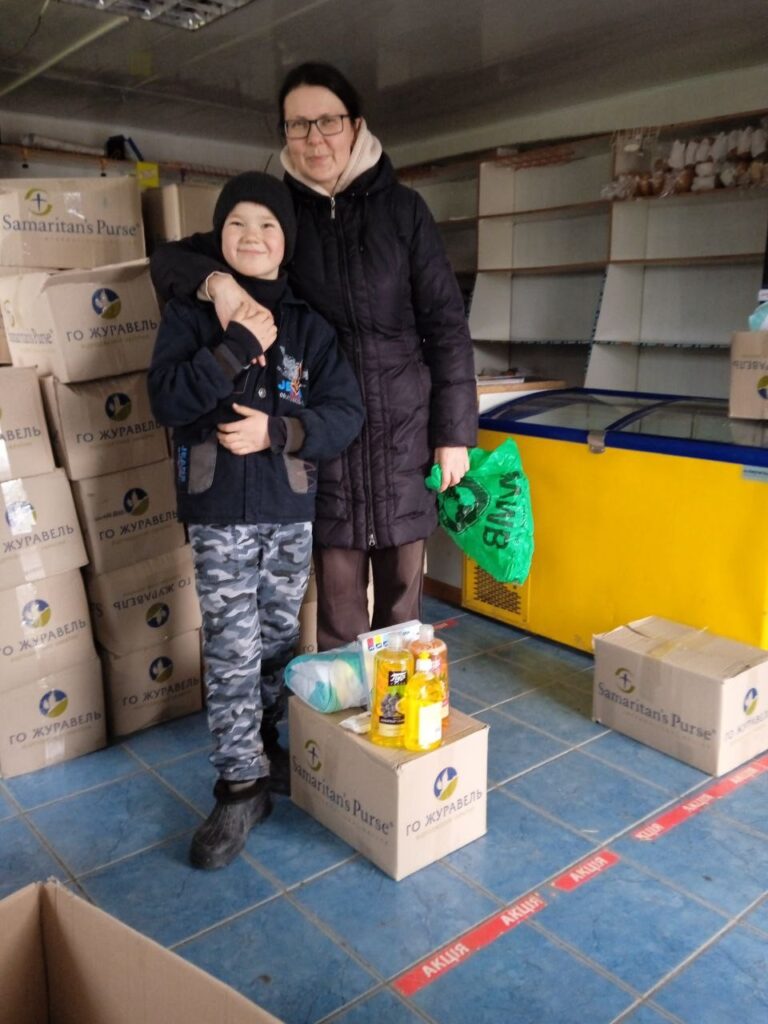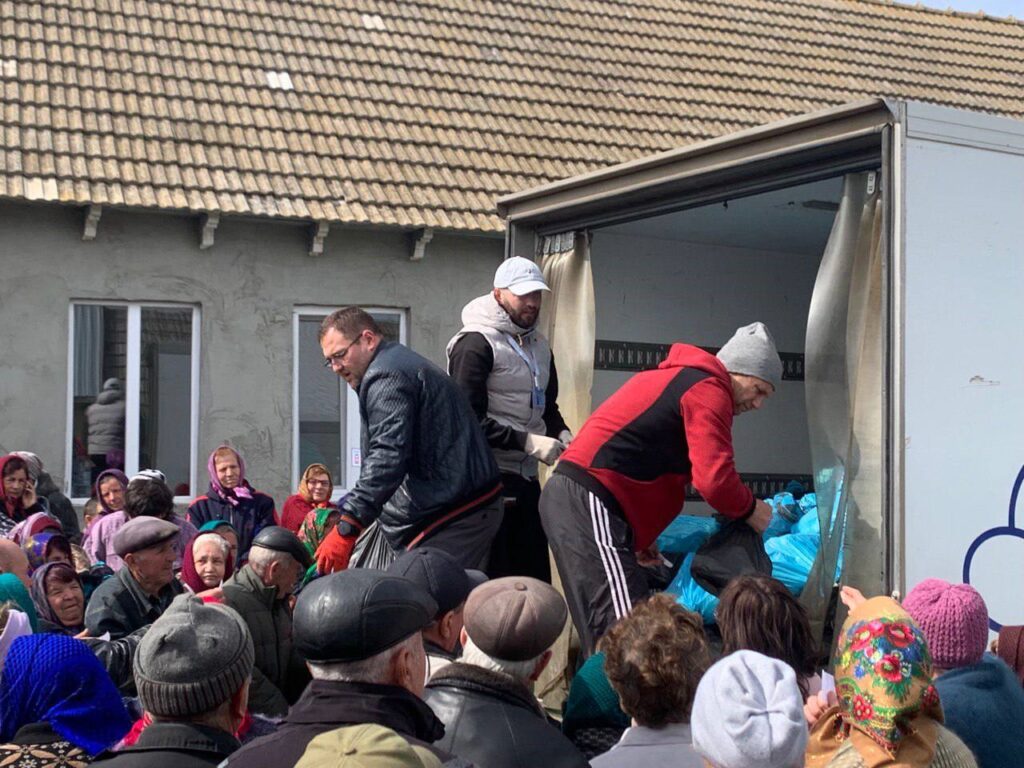 ---
Thursday, April 27, 2023: 40 Refugees for Jesus!
Yesterday our team in Izamil reached out to over 40 internally displaced refugees who just arrived to Izmail from war torn part of our country. Food packages, loafs of fresh bread and of course the most important is the bread of life which is the message of Gospel! 40 souls got reconciled with the Lord Jesus! Glory to our King and Lord! People were so happy and cheered up that upon their arrival our team met them and showed true love and compassion of Christ towards these precious souls!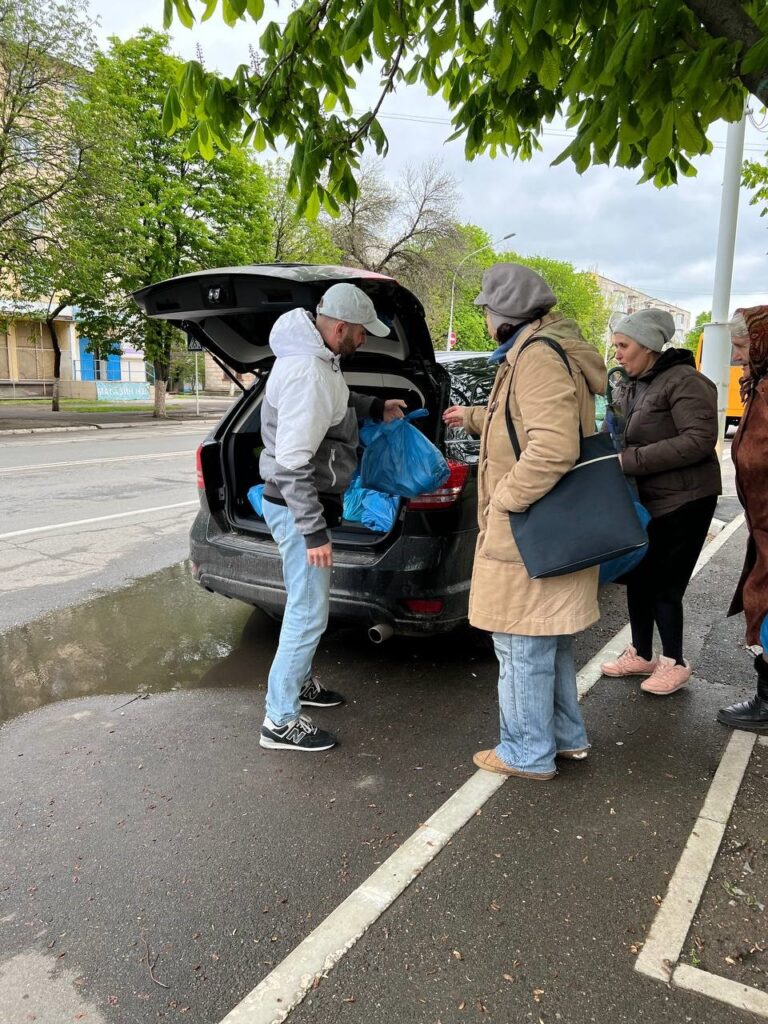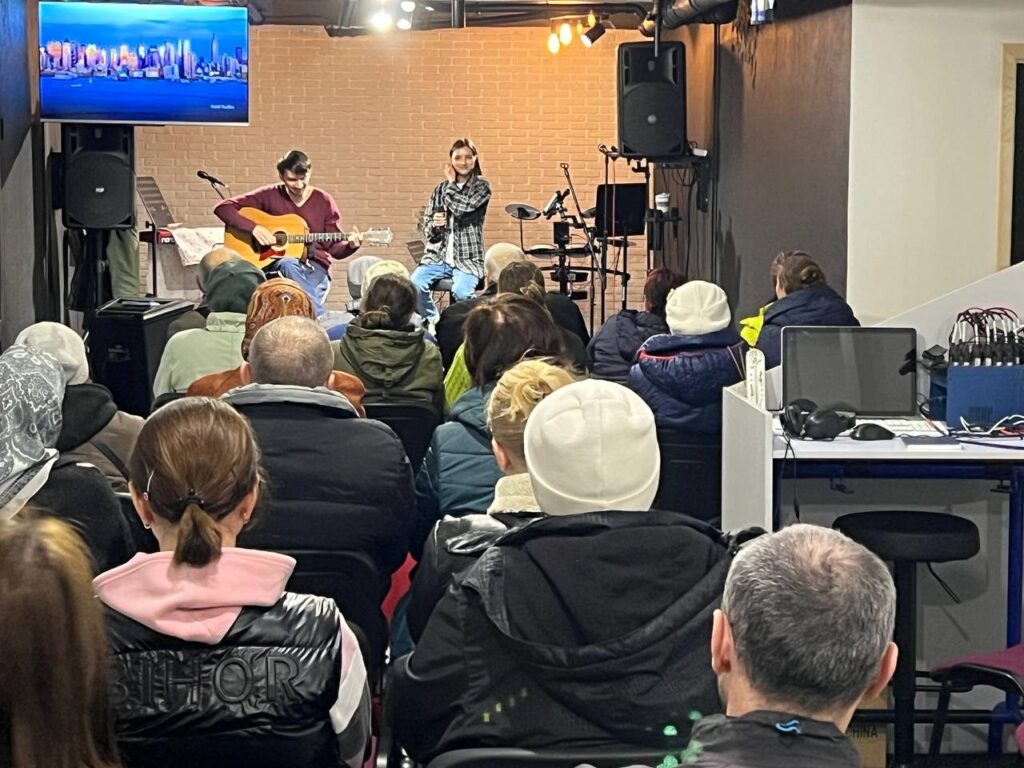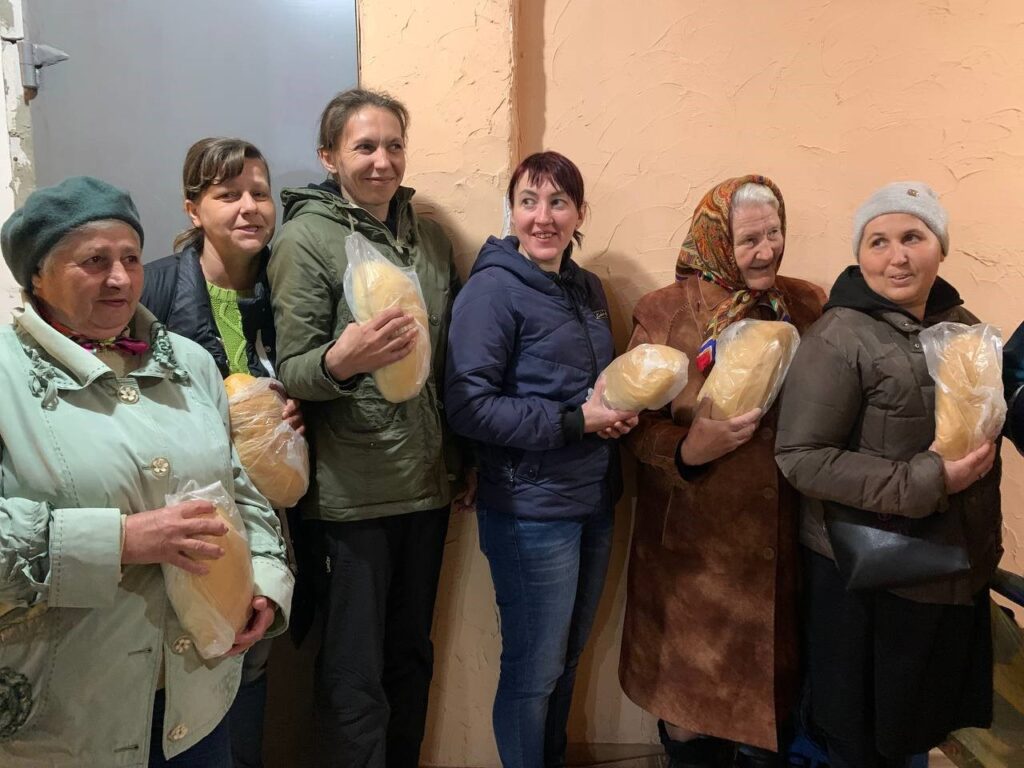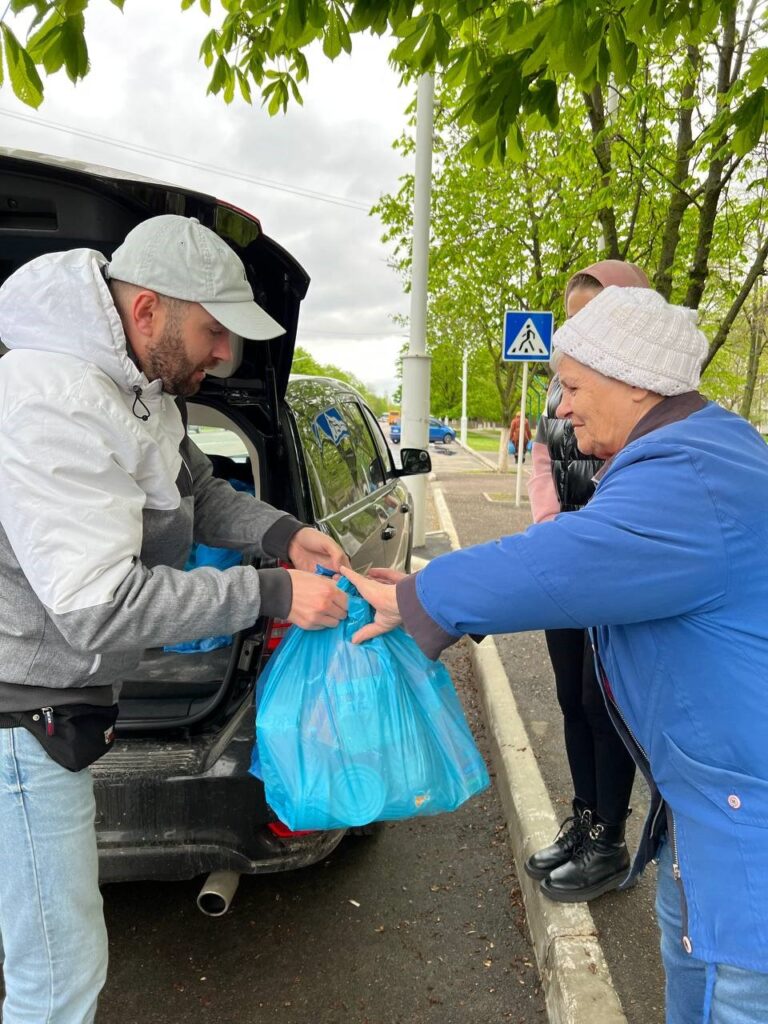 Monday, April 24, 2023
Last Thursday at our feed the hungry outreach 72 people in 2 locations got reconciled with Jesus! It seems like there is nothing much in one cup of hot soup and a sandwich, but uses these simple tools to manifest His amazing grace and love to lost and lonely! So many people receive hope and gift of salvation thought this one simple outreach faithfully conducted by our team in Odessa.
"And don't forget to do good and to share with those in need. These are the sacrifices that please God."
– Hebrews 13:16 NLT

Thank you so much for supporting us in all our efforts to reach the lost!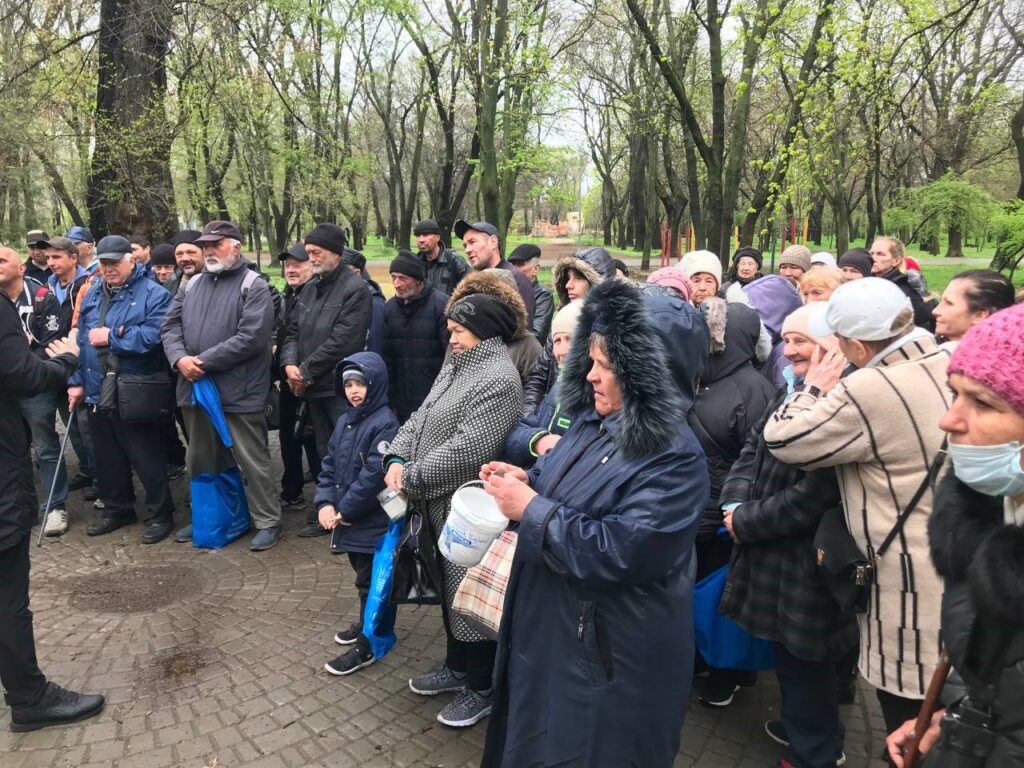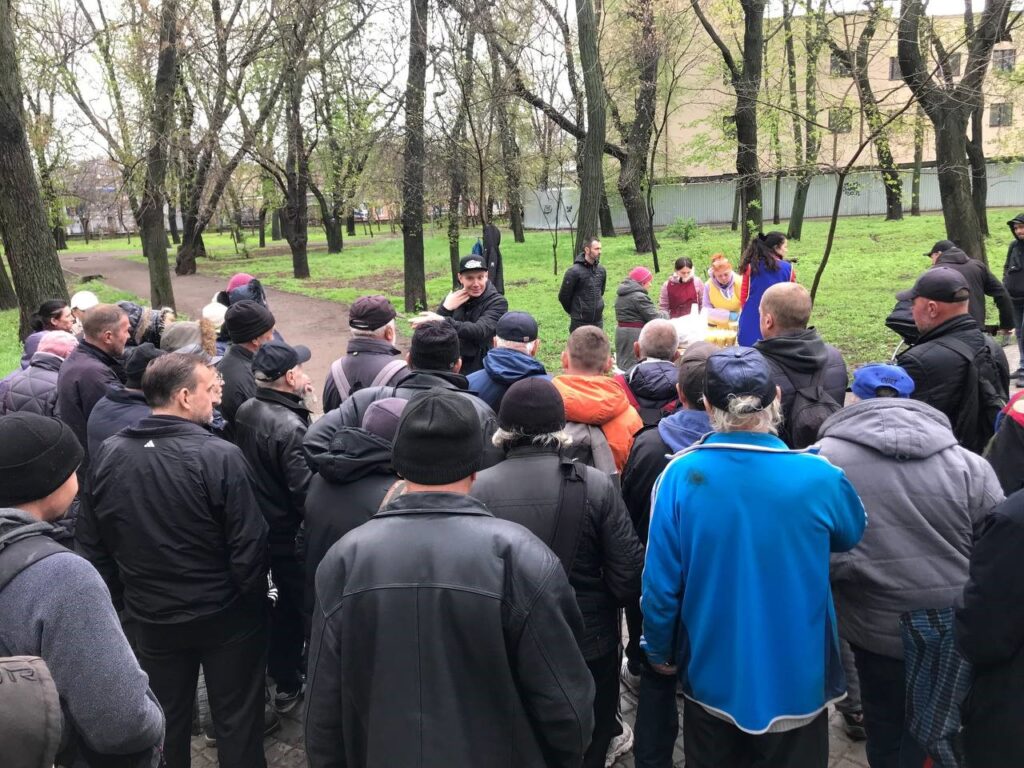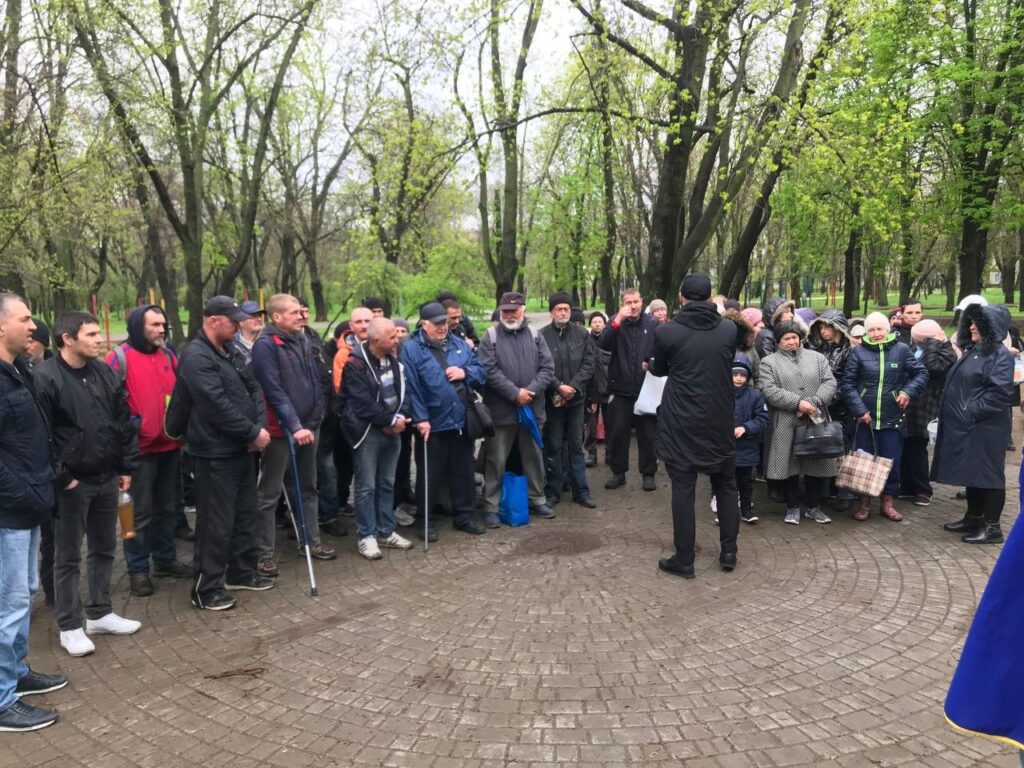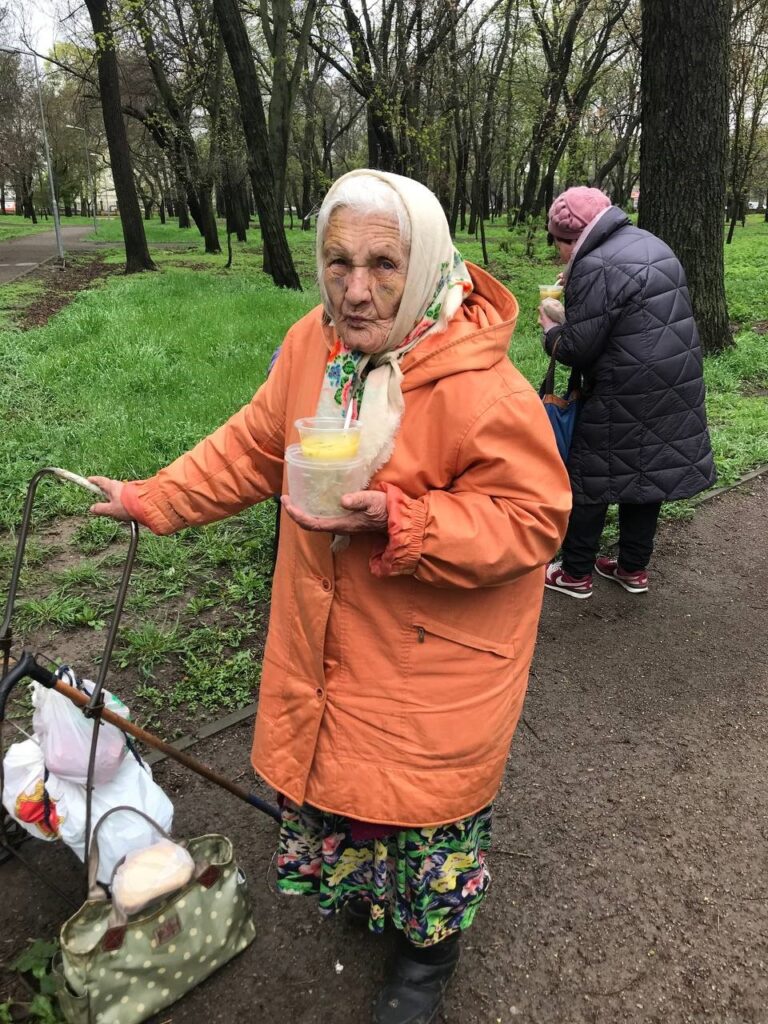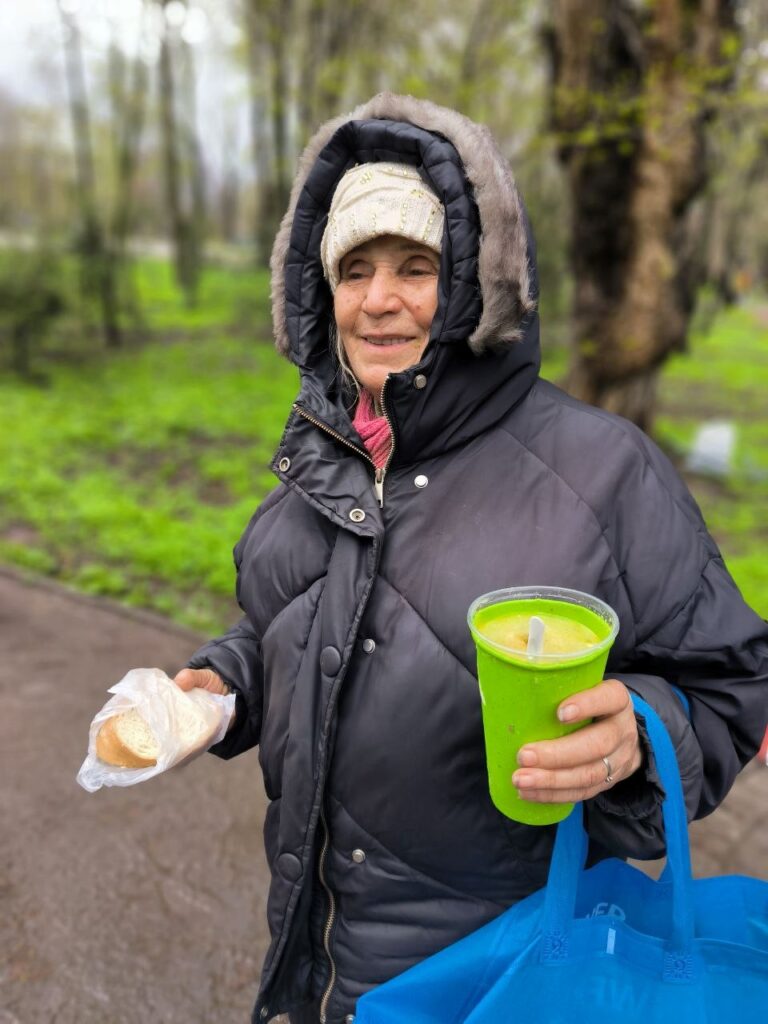 Friday, April 21, 2023
Two days ago, our team from Odessa have visited an orphanage in one of the villages of our region. In this particular villages they facilitate over 50 children from age 5 till 14, some of them are orphans of war who end up being there after their parents died in was zones of our country!

We brought gifts for every child and of course we presented Gospel message during our special program with songs, games and testimonies. those kids were so excited that we came to them, because we are first ones who came to visit them with Gospel message since the war have started! I think you can see the atmosphere there by just looking on the pictures. All children accepted Jesus into their hearts when the alter call was given!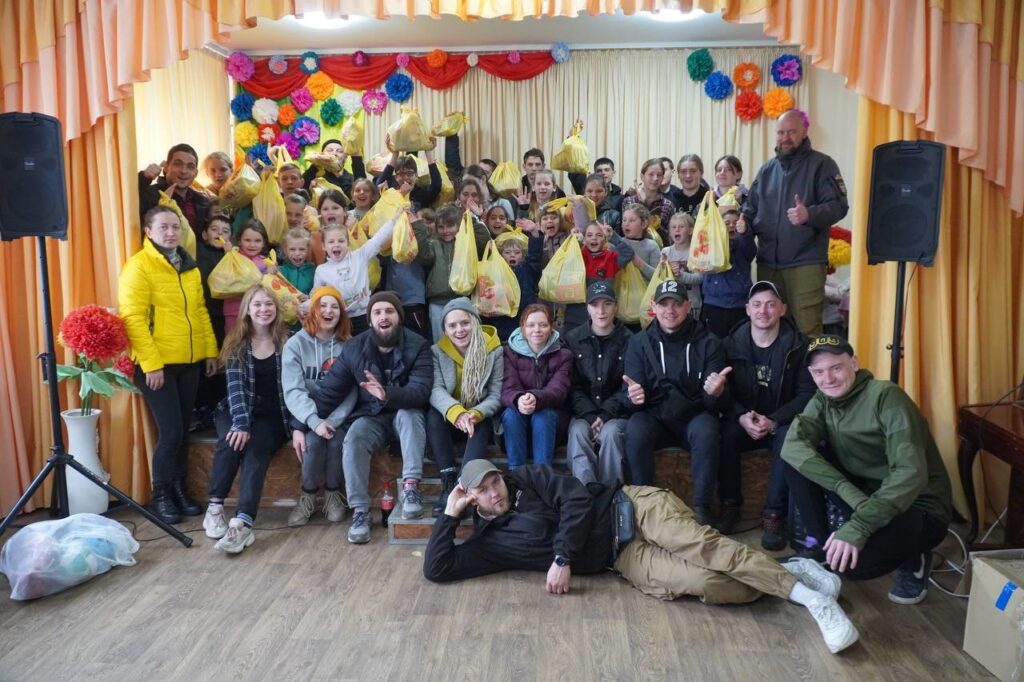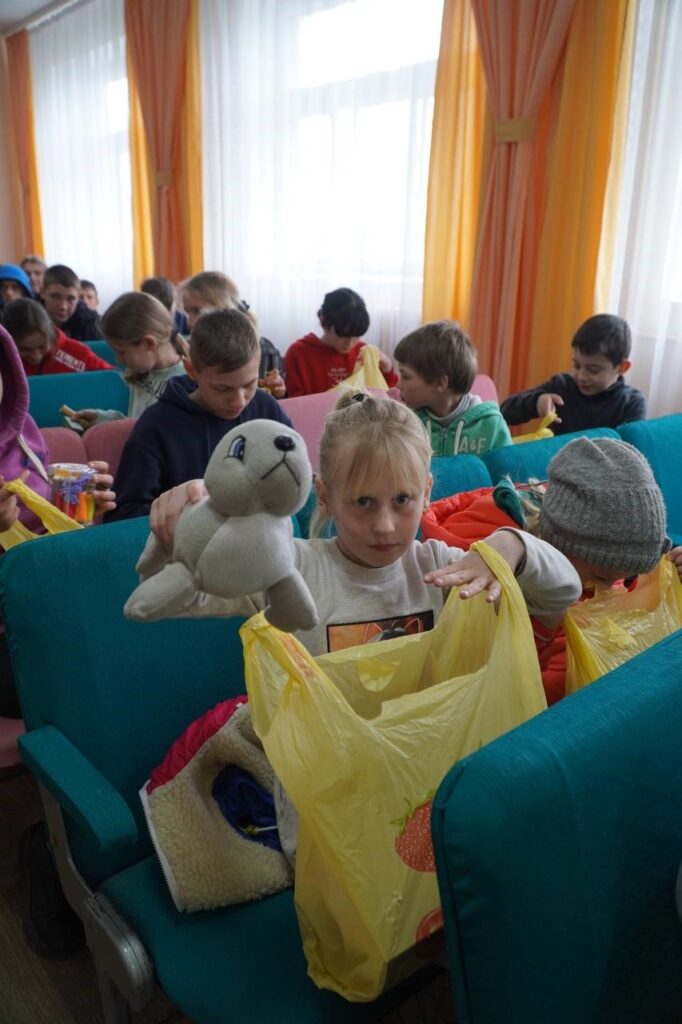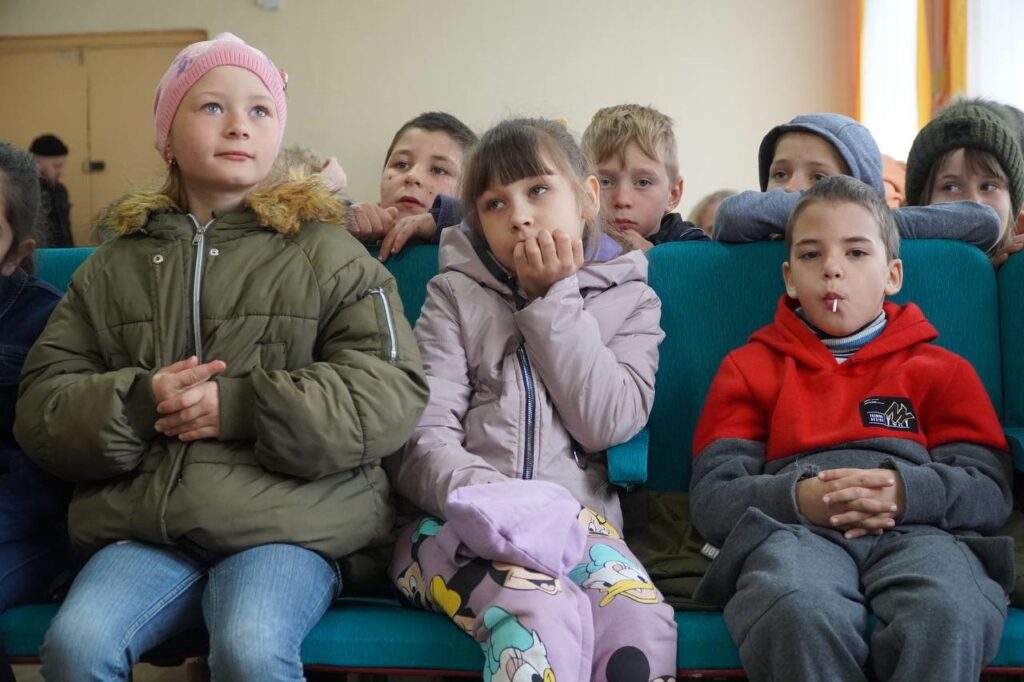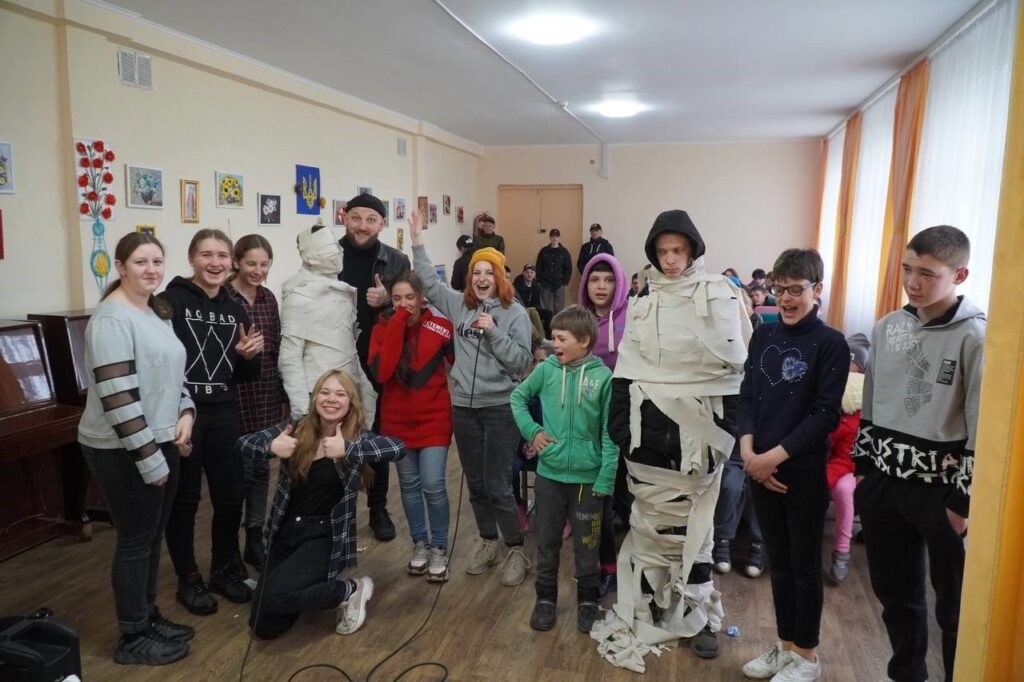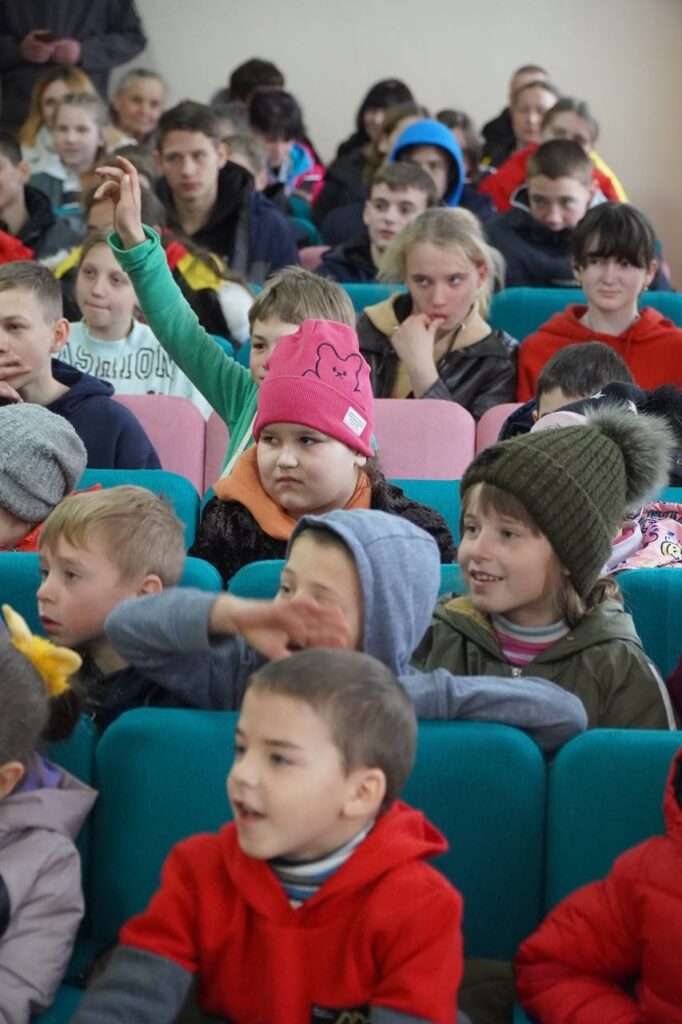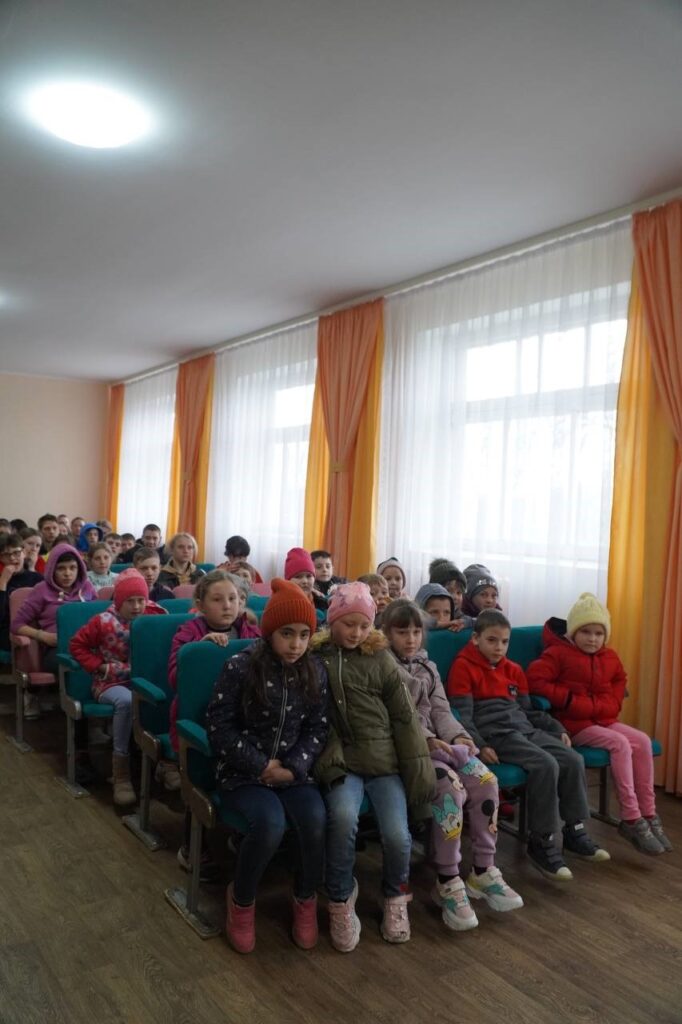 Monday, April 17, 2023
Yesterday we've visited our local prison in Odessa. In the middle of the war and constant work with refugees we are trying not to forget about those are behind the bars, they also need Jesus! Our team put together a small musical program and we came to share the Love of Jesus with those who in jail. Over 30 of them showed up for the outreach, the atmosphere was so open and when the alter call was given all of them responded and said Yes to Jesus! Glory to our King Jesus! One of our chaplains come to visit this prison on weekly bases and he now will start a bible study group with these new converts!