What's Your Picture of Israel Today?
by Lonnie Lane
What's your picture of Israel today? What do you think it
looks like? The media often makes it seem like Israel is barely hanging on, in
crisis all the time, and losing the battle. Such is surely not the case. The
media won't give you even a remotely adequate picture of life in Israel. A
snapshot here or there, or a video clip, and at best you get an out of context
can't-see-the-whole-picture media-biased idea of the quality of life in Israel.
And non-Biblical opinions by news commentators may find a way to imply that
Israel has no real right to the territory called Israel. But God seems to be blessing her right
there in the land, as if He is keeping His promises to the patriarchs….
(Beep)
We interrupt this article to bring you a news bulletin. Just as this article was completed, we
were made aware of the following news factoid as if to make the point above: "… A
meeting of top level Catholic Bishops from the Vatican issued a paper which
said, "Israel cannot use the biblical concept of a promised land or a
chosen people to justify … territorial claims…." Perhaps this article was
God's response to the Vatican paper even before it was released. We now return
to our regularly scheduled article. (Beep.)
The media won't give you even a remotely adequate picture of life in Israel.

Having just received an email from my friend Elhanan in
Jerusalem, I thought I'd take this opportunity to give you a realistic picture
of life in Israel, without all the political hullabaloo. Glory be to God, He is
the God who can be trusted to watch over His people and His land. Numerous
times in Scripture He calls the land of Israel "My land" and the Jewish people
"My people." His trustworthiness to keep His promise of the land to them is
wrapped up with His lovingkindness and it's seen all over Israel. Makes me want
to sing, "Your lovingkindness, O LORD,
extends to the heavens, Your faithfulness reaches to the skies" (Psalm
36:5). Right here in the midst of all the turmoil directed toward and against
Israel, God is blessing her enormously. The standard of living for the Israelis
(including the Arabs who live in Israel-proper) far exceeds that of most of the
Arab countries that seek her demise. Perhaps the explanation is in Genesis
12:3, if you care to look it up. Here's what Elhanan had to say:
"He prepares a table
for me in the presence of mine enemies" (King David, Psalm 23:5). "I can tell you for a fact that (though
our enemies) batter Israel relentlessly in every way, yet Israel just keeps
on prospering.… Israel continues flourishing in technological
development, the greening of an utter wasteland into Colorado-like forests
and wheat fields and fruit and fish farms, turning dead and
abandoned hilltops into Life, and green and thriving communities
(a.k.a. "settlements"). Along with military successes, now (we have) major
natural gas and oil discoveries to boot. You should see Israel since you were
last here. It has grown vastly to a very pleasant place to live, with
wonderful goods and services, and utterly fascinating and modernized high-tech
ancient biblical sites to see. Jerusalem is being tastily and lovingly
modernized and cleaned and renovated, with a commuter train a-coming,
timeless shopping malls, beautiful hotels, and great hospitals with a fully
functioning universal healthcare system. The incredible Israel Museum
has just re-opened after a three year renovation, with the world's greatest
biblical puzzle pieces supporting the Scriptural accounts. The new Bible
Lands Museum is a gem. The Holocaust Museum has been completely re-done as
a magnificent and moving work of art. The tourism industry is
absolutely flourishing. The economy is stable (I moved my dollars to
shekels), unemployment is low – and much more. Yes…there is (blessings)
in the air over here for the Jews and their (faithful) and invisible G-d."
The same day Elhanan's email arrived, so did my Hadassah
magazine. Hadassah is the Women's Zionist Organization of America. The women in
my immediate family are five generations of Haddassahniks (members) as of this
year. As I think I may have told you before, my grandmother helped raise money
to pay for some of the trees that enabled Israel to turn swamps into fertile
lands and my Mom worked for years to support the land and the Hadassah
Hospital, after which the organization is named, that serves both Jews and
Arabs and is a leading contender for medical and scientific advancements in the
world. My daughters are also very involved today as well. So as you see, Israel
isn't just "over there" for many Jews. It remains very much in the forefront of
our hearts and many of our activities. As some Jews who work for Israel have
never even been there, for those of us with eyes to see, what we see is a work
of the Holy Spirit to keep Israel alive in our hearts as one day all Jews will
be returned to the Land according to over fifty prophecies in the Word of God.
How God will accomplish that remains to be seen.
I know many of you who love the Lord love what He loves, and
so you love Israel too. The Hadassah magazine this month focused on how Israel
has been making the desert bloom for over a century. I thought I'd share some
of those facts with you, taken from the magazine. But first, a little history.
Following the deportation of the southern tribes of Benjamin and Judah to
Babylon in 586 B.C., following the Northern Tribes deportation in 720 B.C., for
the next 1800 years the land of Israel remained a wasteland. Jews the world
over would recite every year at Passover, "Next year in Jerusalem" as the hope
of restoration to their land remained firmly in their hearts. It was a rare
Christian that took the Scriptures seriously to believe that one day God would
return the Jews to the land, but some individuals and even some groups such as
the Moravians prayed and held onto God's word and believed for their return.
(Note: take this as a challenge to you to believe God's Word, no matter what
the circumstances look like and how long it looks like that.)  (Note #2: I wonder if there are special
rewards in heaven for those who believe God about Israel. It's not too late to
get in on that, y'know. Lots to pray for still.)
Though Jews have always lived in the land, until as recently
as one hundred years ago Israel was "an ecological disaster." When land is
denuded of trees, a process called "desertification" takes place, as in
creating a desert. Israel was once located in what was called, "the Fertile
Crescent." But during the 400 years under Ottoman rule in particular, the trees
were cut down in massive numbers for two reasons: 1) taxes were calculated based
on the number of trees owned by the landowner, and 2) to build a railroad from
Constantinople through Israel to Mecca, in what is now Saudi Arabia, in order
to facilitate the journey of Muslims to the required once-in-a-lifetime visit
to Mohammed's home town.
What was once a barren wilderness is now a land of lush fields, forests and farms.

When a notable number of Jews began to return to the land in
the late 1800's and early 1900's, their first priority was to drain the often
Malaria-infested swamps, and to restore Israel's forests and make the desert
bloom. The first kibbutz was
founded on the shores of the Galilee in 1910 which began to make the dream a
reality. A few years earlier, in 1901, the budding Zionist movement established
the Jewish National Fund (JNF) to oversee the reforestation of the Land. A
little blue metal box sat on my grandmother's kitchen table into which went her
quarters and dimes to help pay for the trees. (Remember, this was the 1940's
and 50's when that was a lot more money than it would be today. You can still
help plant trees in Israel. I recently presented my pastors (they're married)
with a lovely certificate of a tree I had planted in Israel in their honor. You can plant trees too: Go
to jnf.org.) Over 200 million trees have transformed the landscape and the
oxygen levels of the country as well. What was once a barren wilderness is now
a land of lush fields, forests and farms. The greening of Israel has been met
by a number of the world's most advanced agricultural accomplishments. In the
1950's Israel invented water-saving drip irrigation to preserve their water
supply which has revolutionized agricultural growth around the world. As for
the trees, Israel has been making the desert bloom for over a century, shipping
out huge quantities of flowers, fruits and vegetables daily to the rest of the
world.
Israel excels in science, agriculture and technology above
almost every other nation in the world. (Did you know that cell phones were
invented by Israelis? The first time I ever saw, rather heard one, was on an
Israeli bus. Suddenly a phone rang. What? I'm on a bus. How can a phone be
ringing? The next sound I heard was a bus full of people who had whipped out
their cells, all saying "Hello" or "Shalom" at once. No different rings to
identify whose phone was ringing then.)
But with all the accomplishments, I don't think I have to
tell you that the heart and soul of Israel is without a doubt Jerusalem. It was
first settled in the fourth century B.C.E., which makes it one of the oldest
cities in the world. It is home to some of the planet's best preserved and
holiest artifacts and historic sites of Judaism, Christianity and Islam, all
who call Abraham father. Walking through the streets of Jerusalem is not like
walking though any other city in the world. It has a feel and an aura, a sense
of God's presence being close like no other. Praying at the remains of the
Western Wall of the Temple is an experience unique in itself in which one feels
not only connected to God but to centuries and generations of Jewish persons
who also put their hands on the wall and prayed fervently there. To welcome the Shabbat at the Wall,
while the Yeshiva boys in their Chasidic garb dance arm and arm in circles,
singing their songs to God, is like being transported to another time – but
surely not another place.
God called Jerusalem His city. It is He who brought Israel
back to the land: "When the LORD brought
back the captive ones of Zion,
we were like those who dream" (Psalm
126:1). Jerusalem is called Zion referring both to the city of David and
the city of God so it has both a physical and a spiritual meaning. He restored
it for His purpose: "For the LORD has
chosen Zion; He has desired it
for His habitation" (Psalm 132:13). Having returned the people to the land,
the Bible also prophesies Messiah's return at a time when Israel is under siege
by her enemies when He comes to fight on her behalf and brings great judgment
upon her enemies: "In that day His feet
will stand on the Mount of Olives, which is in front of Jerusalem on the east"
(See Zecharia chapter 14 for the whole picture.).
Messiah Yeshua can only return as fulfillment of prophecy if the Mount
of Olives belongs to the Jews.
The devil knows that, so he continually instigates wars over
Jerusalem. It is desired by nations because it holds a fascination for all men
so they have sought to take it from one another. But the real war is to take
and keep Jerusalem from the Jewish people. It's history is unlike any other
city in the world. It has been besieged
23 times, attacked 52 times, and captured and recaptured 44 times. So
the battle going on today is not a new one. But God gave it to the sons of
Jacob whom He renamed Israel. And it is to Israel the land will remain. When
Lord Yeshua returns it will only be to Jerusalem; no other city in all the
earth will do; He has called none other His own.
But let's take a little walk around the city. The Old City
is about a mile square and is in the center of Jerusalem. I've walked through
it in less than ½ hour to give you an idea of how big it was in David's or
Yeshua's day. You can walk along the top of the city walls. I once had the
exciting adventure of being inside the wall in order to get to the top though I
don't advocate doing it. Neither did the army who was not happy to see us
there. See my article, "Seeing From the Top of the Wall."
There is also a panorama road that offers a view of the Old
City, the Mount of Olives and the Judean desert just beyond. Next year,
Jerusalem's electric-powered light rail system will enable tens of thousands of
Israelis and tourists to travel through the city silently and without using a
drop of oil or gasoline. Take a stroll though the market and taste Israel's
freshest produce including luscious fruits and vegetables, local olives, spices,
fragrant mounds of fresh bread….nuts, dried fruits, pastries and …my favorite,
halvah. Of course, the Biblical sights can be seen no where else as in
Jerusalem.
There is so much to see everywhere in Israel. There are
trails all over Israel for hikers and bikers. You will see ancient structures validating the Bible
throughout Israel. When any evidence, large or small, a buried village or a
fragment is discovered of earlier days on a building site, everything stops and
whatever is found is carefully protected and archaeologists pour over it to
determine it's history. Following the verse that says that God will "have compassion on Zion," it says,"Surely Your servants find pleasure in her
stones" (Psalm 102:13, 14). That they do. It would seem God also finds
pleasure in her stones.
A trip to the Galilee is to visit the area that witnessed many of the Biblical stories.

From the snow covered mountain of Mt. Hermon where you can
ski, or through pastoral hillscapes, past biblical remnants and vastly
excavated cities, we journey down to the Dead Sea, the lowest spot on earth.
It's been used for rejuvenation and relaxation for thousands of years and
remains one of Israel's main attractions. The landscape is exquisite in color
and rock forms. The Dead Sea is surrounded by the mountain fortress of Masada,
by Ein Gedi where David hid from King Saul, Qumran where the Dead Sea Scrolls
were found, and where the first monasteries were founded in the Judean Desert.
The sea itself has no outlet but loses huge amounts of water through
evaporation leaving very high concentrations of twenty-one minerals and salts
which are reportedly good for one's health. Perhaps you've heard of the
therapeutic black mud packs for skin and whatever ails you. The water is nearly
eight times more salty than the ocean, which burns your tongue if you taste it,
while enabling a person to float on its surface without any paddling. You can
lay in the water and read a book at the same time.
While you're wandering through Israel, you may want to
partake of Tel Aviv's bike-share program which offers 1500 bicycles so you can
explore the beachfront and tree lined boulevards, stopping at an outdoor café
for coffee or lunch. The bikes can be picked up and dropped off at 150
locations throughout the city. Tel Aviv is an amalgamation of many cultures all
pulled together. It's been said that Tel Aviv's multi-cultural lifestyle makes
it one of the world's "hippest travel destinations."
Southeast of Tel Aviv is the Ariel Sharon Ayalon Park which
was once a foul-smelling garbage dump. Now it's an urban oasis where you can
hike, horseback ride, climb or visit the stunning gardens, attesting to the
Israeli's ingenuity and resourcefulness. From the observation deck you can see a view of the three recycling
plants that turn waste into re-usable material without polluting the air or
water. Tel Aviv recently passed a law requiring new construction to adhere to
low water use, energy efficiency, thermal and acoustic insulation, limited use
of raw materials, natural ventilation and lighting and even 'green roofs" where
people can grow their own foods and flowers, thereby setting a precedent for
model cities the world over. But it's not just for cities that Israel sets a
standard. We all know that the future of automobiles is likely in electric
cars. Israel is releasing in 2011, the world's first "actionable electric car
system" which will provide thousands of recharging centers and battery changing
stations throughout Israel. Today visitors can drive the cars on a test track.
Climb in, press "on" and go from 0 to 60 in five silent seconds.
A trip to the Galilee is to visit the area that witnessed
many of the Biblical stories. It was once covered with knee-deep swamps which
has been drained to reveal fertile farmland. Some of the best bird-watching in
the world takes place there with millions of migrating birds twice a year as
the seasons change. One of the best ways to see it all is on the bike trails
that circle the lake, about a 5-hour ride. Lots of charming bed and breakfasts
as well as world class spa retreats, and Slow Food eateries with delectable meals.
Or head for the Negev Desert that stretches into Africa through more bike
trails. Or perhaps you'd prefer to ride a camel, stopping at a Bedouin camp
overnight or just for delicious coffee. Not all of the desert is desert any
longer, thanks to the drip irrigations the Israeli's invented. They have
transformed the Negev into lush orchards and wineries, using techniques that
date back to Biblical times.
Many things have changed in Israel since they
have been back in the land. Great advancements have been made, but there is
still a respect for what has gone before, for the land itself, for what it has
been through, and sometimes even using the techniques learned by Jews many
years before, like growing grapes and making wine. Few Shabbat tables would be without
wine grown at home, in Israel. I'll end our little tour of Israel with a
Shabbat blessing as I close my computer down for the Sabbath. L'chaim. To life!
Reprint of this article is permitted as long as you use the following; Use by permission by Messianic Vision, www.sidroth.org, 2010.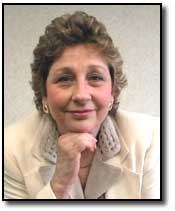 Scripture quotations are from the New American Standard Bible Copyright ©1960, 1962, 1963, 1968, 1971, 1973, 1975, 1977, 1995 by The Lockman Foundation, La Habra, Calif.  All rights reserved. Used by permission.
---