Praying the Word Aloud
by Lonnie Lane
Did you know that your brain is wired to respond to your own voice? Faith, it appears, comes from HEARING, as we know. Hearing your own voice reinforces it. Speaking your prayers out loud has the effect of increasing your faith.

In the same way, when reading your Bible, read it out loud and turn what you're reading into prayer. Agreeing with God and His Word is a powerful act of intercession. As we declare the Word on someone's behalf, we are prophesying into their lives according to God's Word.

Malachi 2:6-7, for instance, would be powerful to pray for your pastor or anyone who wants to serve the Lord, including yourself. Just change the pronouns or use the person's name. Here's an example: Join me in praying these verses out loud for Sid who is always grateful for prayer.
Lord, in Yeshua's name I declare that your covenant with Sid is one of life and peace, and You have given it to him so that he will always stand in reverence and awe of Your name. True instruction will always be in Sid's mouth and unrighteousness will never be found on his lips. He will walk with You in peace and uprightness, Lord, and through his shows and the work you've given him to do, he will turn many back from iniquity. Sid will always preserve knowledge and many will seek instruction from him for he is Your messenger, O Lord of Hosts. Amen.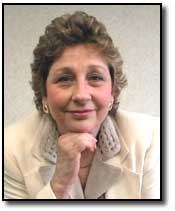 Scripture quotations are from the New American Standard Bible Copyright ©1960, 1962, 1963, 1968, 1971, 1973, 1975, 1977, 1995 by The Lockman Foundationk, La Habra, Calif. All rights reserved. Used by permission.
---