Petitioning God
by Lonnie Lane
It's a rare person who isn't aware that some things
desperately need to be changed and brought to stability in our world today. There's only one place that remains
stable when all else is being shaken and that is to be as close to the Lord as
you can get. Some times, though, we still feel rather helpless, as if we ought
to do something. So we begin to make attempts at solutions.
I received an email yesterday with one of those intended
solutions. Attached to the email was a petition that asked for my signature. It
said, "Click here to sign a petition to save Jerusalem." Now really, if I type
my name on the bottom of that list and follow the directions telling me to "Send
this to everyone you know," is that really going to solve the complexity of
issues related to Jerusalem that have perpetuated for centuries? Nice thought,
but let's get real here. It wasn't the only email petition I got telling me of
some expectation of calamity that would be averted if I signed my name and
forward it on. Another of them has been circulating for at least a year, though
the person who sent it to me obviously didn't know that. It came with a "You
won't believe this" in the subject line. I believe it. I've seen it before. But
never did I witness any changes as a result of a petition.
There's only one place that remains stable when all else is being shaken and that is to be as close to the Lord as you can get.

There are several reasons why these petitions are not likely
to work. These email petitions rarely get to the people they were intended for
as they circulate around and rarely land on the screen of the person responsible
for the reason of the petition in the first place. Just how is it that the
petition is to get to the people it's meant to influence? Who's going to get it there? I've seen
at least one petition that said, "If you are the last person to sign this, please
send it to…." How is someone to know if they're the designated last person? Or,
what if one person doesn't send it on to anyone else?
What if a thousand people sign it and then the next person (me,
for instance) decides not to participate, then the signatures of the thousand
people above them dies right there. These petitions wander around sometimes for years and never
get to the intended persons who are responsible for the problem the petition
addresses. Should it actually somehow get to the right powers that be, IF they take it seriously enough to read
it, there is the problem of signature verification. How can they be sure that
someone didn't just type in a thousand names they made up or got out of a phone
book? There is no way to really tell, so email petitions are not taken too
seriously. Hand written signatures, however, make an impact. They represent
real people dealing with real issues. Voting makes a difference, but
e-petitions, not so much.
Our petitions, as I see it, are about believers (since most
of the ones I see are from believers) talking to other believers, therefore it remains
an 'inside' issue. We are informing each other of this concern or that scare, of
this threat or another, be it personal, national or global. But much of it is
unrealistic and only partial knowledge. Unsophisticated opinions based on
selective facts that make it sound like these enormously complex issues can be
solved with just telling the powers-that-be that we want the problems to go
away. Like because we say, "Just fix it," they will, or that they can, assuming we get to the right
"they." Signing petitions serve to
make us feel as if we're doing something, we're making a difference, our statement
about something we don't agree with is registered somewhere, as if we've taken
some action for a worth-while cause. We may get rid of some of our frustrations
or concerns, but I'm inclined to think they foster apathy. Once we type our
name in and hit "Send" we can forget about it. We've done our part. The only
thing is, nothing changes
I did
some checking on the internet to see if petitions work. I will admit that there
is some supposed effectiveness to petitions, at least according to the sites
that tell you (sell you?) ways to start a petition. And there are some heart
warming stories, one being that supposedly 70,225 signatures somehow managed to
get a U.S. soldier's dog named Ratchet released from Iraq and sent home safely
to the U.S. I'm wondering who that
petition went to that got Ratchet a discharge from Iraq. And how did the dog get there in the
first place? Maybe he was an Iraqi dog …oh, never mind.
I'm
proposing another option to petitions, one that's been proven to work for oh, a
couple of thousand years – Prayer!! No matter how many people "sign on" in
prayer to an issue, those prayers will always get to the designated Person who
alone is in charge, knowing our prayer added to the prayer of others has a
cumulative effect of getting the Ear of the Person being addressed. You never
have to worry about your prayers wandering around and never getting to the
Powers-that-be. The CEO of the world makes sure He hears every prayer. He knows
more about the issues than we ever could and He knows how to get them fixed. He
even knows how to fix the people who will fix the problem. He takes our prayers
seriously if we mean them seriously.
Have you
ever taken to the Lord issues about which you are asked to sign your name on a
petition? If they are significant enough issues for you to put your name on a
petition (something I'm not sure is a good idea altogether, depending on the
issue and where it comes from), then isn't it important enough to give it some
faith-filled prayer? I don't mean some perfunctory prayer in which we send up a
few sentences to God with little genuine concern for the issue and less faith
than concern: "Lord, take care of that, would you, please. In Jesus' name.
Amen." A.W. Tozer wrote a book,
the title of which I find very convicting. It's entitled, "God Tells the Man
Who Cares." That book periodically turns up in my personal library. I think it's
God each time clearing His throat and asking me, "Ahem, how much do you
care?"
I'm proposing another option to petitions, one that's been proven to work for oh, a couple of thousand years — Prayer!!

We do
have some very serious situations going on in our world right now. I don't have
to tell you that. The issues that come up in these petitions are often very
real and valid concerns. There's a good chance that they may be addressing a
symptom of a much larger issue, but God knows the core of the issue and He says, "All things you ask in prayer,
believing, you will receive" (Matt 21:22). That's pretty clear. All
things! The petitions, like the
media, bring before our eyes things that are troublesome, but God has the
solution. He encourages us to be "casting
all your anxiety on Him, because He cares for you" (1 Peter 5:7). As a new baby
believer I thought this meant He was caring instead of me so that He would
worry instead of me. But God never worries. He knows the end and how it all
works out because He's already been there. And what's more, "…we know that God causes all things to work
together for good to those who love God, to those who are called according to
His purpose" (Romans 8:28). If you once memorized that verse in the KJV version which says, "we know that all things work together for
good to them that love God…" it misses the fact that things don't
mysteriously weave together in some good way – no, it's God who does the
working out of all things for good. How many things? All things. So whatever is
going on, keep the faith that God is good and He will ultimately work all
things out for good for those who love Him and align their lives with His
purposes. As for those who do not, well, we need to be praying for those things
and those people who are in harms way. Petitions to God on behalf of others,
even for nations, and surely for "the
peace of Jerusalem" (Psalm 122:6) go a long way to bring God's goodness
into the picture.
May I
suggest, for instance, something very much on my heart and mind and likely many
of you. Things are heating up in the Middle East. In the midst of a political
eruption, only God knows how many innocent people, both Jews and Arabs, who
will be caught in the fray, who will be in fear and danger, even perhaps losing
their lives. There's cause for faith-filled prayer that God would save those in
need of saving, protect those in need of protection, keep kids near their
parents, provide what's needed, strengthen those who will bring help to those
in need, and give Godly wisdom to leaders who must make decisions in times of
crises… on and on. There is much to pray for.
Yes,
things go awry and need to be addressed and fixed. But I think you'll agree at
this point, the reason things are amiss is not something a petition will solve.
It's because God wasn't included in the plans, nor asked for His input. Independence
of God produces only mankind's idea of best for themselves which often means
destruction of others. But dependence upon God will produce all that He is
capable of. At the beginning of this year I was hearing from Him and from
numerous others: "Take the limitations off of Me. Believe according to My
greatness." Yes, Lord, amen. Give us exorbitant faith for outrageous
accomplishments.
The devil
thinks he's pulling some pretty big coups. Wait till we see what God has
planned. We just need to believe Him to be partakers of His goodness. Take the
issues of life to Him. It doesn't have to be a long, drawn out, on-your-knees
prayer. Your heart can be on its
knees standing in a supermarket check out line. We have been called to be His
at this time in His redemptive history (I love saying that). We have every
opportunity to be yoked with Him in His goodness. He is birthing things in the
hearts of His people that will bring not only His manifest presence into our
midst as we wait upon Him, but will change lives and change circumstances as we
pray believing – being co-workers with God.
Have you ever taken to the Lord issues about which you are asked to sign your name on a petition?

All this is
enough to be thanking God for all He's going to do. Don't be fretting about
situations and circumstances. Don't let your mind (or your email) be filled
with rehearsals of defeat and darkness. I sent out an email asking people not
to send me that downer stuff anymore. I'm choosing to believe God and to focus
on the King and His Kingdom, on the Good News rather than the bad news. On the
light, not the darkness. I'm putting my expectations on "Him who is able to do far more abundantly
beyond all that we ask or think,
according to the power that works within us," (Eph 3:20). Hey, did you get
that? "According to the power that works WITHIN US" You have more power in you
to change things through believing prayer by the indwelling spirit of God than
1000 petitions could possibly even begin to accomplish.
We're
accustomed, most of us, to bringing our personal concerns to God. What about
those bigger situations, perhaps the ones the petitions are about? How large is God's domain that we
should consult Him? He's made some pretty all inclusive statements, such as "Turn
to Me and be saved, all the ends of the earth, For I am God, and there
is no other" (Is 45:22). What
or who is outside of that? When we look at Israel's Biblical history,
reading through the prophets, we hear the words of God as He pleads with
Israel, "Turn to Me." God is not some
pathetic Being who is suffering from rejection. He is love so He wants our love.
He wants to love us, but He also knows that to dwell outside of His presence is
to dwell in far less than He created us for, and depending on how far we stray,
to find ourselves in the devil's territory.
Israel eventually learned that when
they turned elsewhere, and not to God, they were in big trouble sooner or later.
If you distill down Israel's Biblical history, we find it can all be reduced to
two words; Dependence and Independence. How do we express dependence? First, by
obeying His Word. Then by talking to Him, telling Him how we rely on Him,
letting God know we need Him and only want to do His will. Also by asking Him
for His grace so we can be all Abba has provided for us through His Son and by bringing
His word back to Him asking for it's fulfillment. Stay in faith and the
goodness and power of God. They go together.
Reprint of this article is permitted as long as you use the following; Use by permission by Messianic Vision, www.sidroth.org, 2011.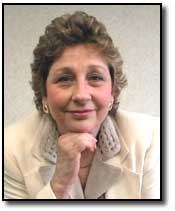 Scripture quotations are from the New American Standard Bible Copyright ©1960, 1962, 1963, 1968, 1971, 1973, 1975, 1977, 1995 by The Lockman Foundation, La Habra, Calif. All rights reserved. Used by permission.
---