Mustard Seed Faith Heals Doctor's Impossible Cases
By Emily Dotson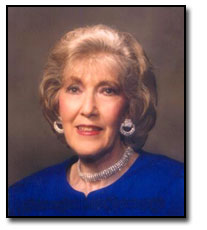 God gave everyone the (same) measure of faith, according to Romans, but what we do with our measure of faith determines our measure of success (Ro. 12:3b).
By Matthew chapter 17, if you have faith as a grain of mustard seed, you can say unto the mountain, (or problem), "Remove hence to yonder place; and it shall remove: and nothing shall be impossible unto you" (Matthew 17:20b). According to what Jesus said, faith talks, or communicates to mountains of problems, and by talking to the mountain-problem it is removed, so that nothing is impossible unto you.
The problem is that few churches teach people how to talk, or communicate to their problems to make them leave. And that is exactly what we must do in order to make the problems leave us. When I was in advanced stages of lupus, I would have died if I had not talked, or communicated to my mountain-problem. Day and night, I told lupus that Jesus was greater than lupus, and that lupus must bow its knee to the name of Jesus. Then, when 12 months ended, lupus had left my body.
The reason you must talk to your problem is to reprogram your body cells, so that the change can take place. God designed your body cells to obey your command. God created us in His image (Gen. 1:27). God calls things that are not, as though they were (Romans 4:17b). (That is how God changed things to what He wanted them to be.)
Abraham was our faith-father figure, according to James 2:21. Abraham believed God and it was accounted to him for righteousness (Gala. 3:6). If we believe God's word, our faith will be accounted unto us as righteousness also. In other words, trusting God's word brings our faith level to where God expects it to be. Otherwise, without that kind of faith we can't please God, according to Hebrews 11:6.
Active faith is orally spoken, because faith has a voice. Faith communicates what faith believes. Forcefully speaking to circumstances makes them change; that is how God changed things He did not want, into what He wanted them to become.
We are made in His image, so that we can change mountain problems to answers.
Believing and speaking God's promise makes circumstances obey you, because you believe and doubt not the promise of God. That is how Mark 11:22-24 works when you get all un-forgiveness out of your life. Otherwise, speaking to the problem will not move it out of your life, because your faith only works by your love-walk (Galatians 5:6). Un-forgiveness cancels out God's success promises.
The only one that God's promises will not work for is the one that will not forgive, or may not know how to verbally and forcefully enforce the promise on the enemy that stole the healthy, long-life promise. God has promised us both health and long life. The long life promise is found in Psalms 91:16.
Our health promise is in Isaiah 58:6-8. It says, "Is not this the fast that I have chosen? to loose the bands of wickedness, to do the heavy burdens, and to let the oppressed go free, and that ye break every yoke? Is it not to deal your bread to the hungry, and that thou bring the poor that are cast out to thy house? When thou seest the naked, that thou cover him; and that thou hide not thyself from thine own flesh? Then shall thy light break forth as the morning, and thine health shall spring forth speedily: And thy righteousness shall go before thee; the glory of the LORD shall be thy reward." Our provision promise will manifest with our obedience.
According to the promises found in God's Word, there are no impossible cases. If ever there was an impossible case it surely was me. I was told that I would always be an invalid, and that there was no cure and no hope for me. Yet, by enforcing God's Word, plus changing my diet, I have defied every diagnosis the doctors have given me. And that includes lupus, and two very serious back injuries, and a serious brain tumor at base of my brain. Yet, here I am at age 76 in perfect health.
God has made provisions for every child of His that will obey His rules, and follow His guidelines. If you will dare to get in the Bible and study His Word you will find that His health and prosperity promises are conditional, so that means obedience. Obedience always merits the blessings of God. As Samuel said "To obey is better than sacrifice" (1 Sam. 15:22).
Then faith must be added with obeying God's Word. As Hebrews says, "But without faith it is impossible to please him, for he that cometh to God must believe that He is, and that he is a rewarder of them that diligently seek Him" (Heb.11:6). Can you see how that seeking God diligently, and believing Him go hand in hand?
So first of all, you must believe that God exists; then you must find His promises. Then you must obey them all, and that means even walking in forgiveness to those who would try to offend you, because we are in a battle between Satan's evil forces, that are trying to take away God's promises. So the only way to get God's promises is to display His nature and forgive, and walk in love. Or Satan has rights to take them from us, because through our unforgiveness we display his nature.
God's nature is love! "But God, who is rich in mercy, for his great love wherewith He loved us, even when we were dead in sins, hath quickened us together with Christ, (by grace ye are saved;) and hath raised us up together, and made us sit together in heavenly places in Christ Jesus" (Eph. 2:4-6). (We represent God here on earth, so we must display His love nature that Jesus died to give unto us). By displaying God's love nature, our faith works for us to bring us God's promises.
Hebrews says, "For God is not unrighteous to forget your work and labour of love, which ye have shown toward his name, in that ye have ministered to the saints, and do minister (Hebrews 6:10). God does not forget His covenant promises. He will always keep them. As Deuteronomy says, "Know therefore that the LORD thy God, he is God, the faithful God, which keepeth covenant and mercy with them that love him and keep His commandments to a thousand generations" (Deut. 7:9). Both health and wealth come by knowing and obeying His promises.
It pays to study God's Word, and to "Study to show thyself approved unto God, a workman that needeth not to be ashamed, rightly dividing the word of truth" (2 Tim. 2:15). God's word is truth. Jesus has not changed. He healed in Acts 10:38, and Hebrews says "Jesus Christ the same yesterday, today, and for ever" (Heb. 13:8). But religion is cruel; it twists the truth of God's Word and says healing is not for today. God wants us prosperous and well; it comes as our soul prospers, (3 John 1:2).
So you must open your Bible and study the Word of God, and obey the rules, and then your soul will prosper and so will your health. Lazy people just do not get God's blessings. Only the faithful and diligent ones receive their benefit rights.
If we don't abide by God's rules we don't get His pay. "Faith without works is dead" (James 2:20b). Faith is our servant, so put your faith to work for you, and as you obey God's rules your faith will heal your body. You will get your promise when you wait with faith and patience, according to Hebrews 6:12. I challenge you to search for God, and you will find Him, and also gain your promises. Amen!
Scripture taken from the King James Version.
Emily Dotson was supernaturally healed of lupus. Now she teaches others how to overcome disease through the power of God.
---