Life for the Terminal!
God's Word is Life to the Terminal
By Emily Dotson
This article teaches one how to erase a terminal diagnosis if it is obeyed. First, we are what we think and what we say and do, because what we think, say and do, comes from our heart. Therefore, our mind must be renewed and transformed by God's Word so it can change our heart. Then we can understand what is provided for us through the Atonement.
On Calvary, Jesus redeemed us from the curse of the law. By being made a curse for us, He took our place. He paid our penalty as God demanded punishment of death for sin. Jesus loved us enough to take our punishment so we could be freed from our penalty. He died so we could live. When we are in Him we are not judged guilty, nor do we pay the second-death-sin-penalty. Praise God, Jesus stripes healed us! Therefore, we must not stay sick when Satan attacks us.
Jesus has set us free to live in total victory by knowing our kingdom rights. If we are born into the family of God, we must live by His kingdom principles. There is no sickness in heaven, so there should be no sickness on earth. Jesus told us to pray the prayer found in Matthew's Gospel that says, "Our Father which art in heaven, Hallowed be thy name. Thy kingdom come. Thy will be done in earth as it is in heaven" (Matthew 6:10). There is much more to this prayer, but stop and analyze what Jesus has informed us in those first few lines:
We are to acknowledge that Father God's, Name is Holy and it is to be Hallowed, then we get His attention. We pray for His kingdom to come to earth, as it is in heaven. He knows we understand there's no sickness in heaven, so we ask for his will to be done on earth as in heaven. By obeying, "No good thing will He withhold from those who walk uprightly" (Psalm 84:11-b).
God loves us so much His Word said "Beloved I wish above all things that thou may prosper and be in health, even as thy soul prospers" (3 John 1:2). His Word is all that prospers our soul when the death angel strikes at our door. But the Word of God should have already been acknowledged before that time came. However, it is still not too late if you turn to God with all your heart. God is Holy and He demands recognition and submission from us, with obedience to His kingdom laws. If we live by them on earth we can have heavenly benefits here on earth.
You must obey God's rules if you are to turn a terminal diagnosis into abundant life. Jesus said, "The thief comes not but for to steal, and to kill, and to destroy: But I am come that they might have life, and that they might have life more abundantly" (John 10:10).
First, you must recognize there is a thief in the world, and he is legally here, because Adam let him in by disobeying God's law. Also, you must know that God sent Jesus to become the second man Adam, to represent you as righteous. He took your place and erased your penalty. Therefore, you must say that you are covered by the Blood of Jesus, and that it gives protection to you, just as it protected to the children of Israel when the death angel visited them in Egypt.
In God's kingdom there are laws we must obey and there is also protection for our obedience.
We must search our heart and see if we have fully obeyed His laws or if we are a candidate in Christ for healing benefit rights. If we repent and turn from our wicked ways, God will hear from heaven and will forgive our sin and heal our land; (2 Chronicles 7:14). Read this passage for yourself and know that God will forgive and heal you and your land, as He can heal any place He has you dwelling in.
By Romans "The just shall live by faith; (Romans 1:17-b). "Without faith no one pleases God," (Hebrews 11:6). I was diagnosed terminal in 1979 with lupus, yet I forcefully proclaimed the healing promises from my Bible for twelve months and I turned my diagnosis around. Then God called me to teach those that are diagnosed as terminal.
With God there are no impossible terminal cases. As you trust Him He will erase your doctor's terminal diagnoses. So if you want to be justified before God you must learn to live by faith and trust Him for your doctor's incurable diagnosis to be erased. The following 12 rules can help you to trust in God's Word and turn your doctor's terminal diagnosis into the abundant life that Jesus came to give you in (John 10:10-b).
Recognize that your terminal diagnosis is man's diagnosis and that it is not God's diagnosis.
Search your Holy Bible until you find truth that can erase your diagnosis by obeying it.
Keep searching your Bible until you learn what Jesus did in Isaiah 53:5 and 1 Peter 2:24, and also in Galatians 3:13, that Jesus has paid your penalty so that you can be healed and set free.
Give Jesus thanks every day for what He did for you, by taking those stripes for your healing.
Worship Jesus and call Him your great Physician, healer and miracle worker. Then, talk to your problem and tell your problem just how big Jesus is, and He is whatever you call Him.
A caution: Never take offense or you will fall in Satan's offense trap; it is difficult to get out. But "Great peace have those who love Your law, and nothing causes them to stumble" (Psalm 119:165).
Plant God's Word as seed for your harvest, then talk to the seed according to Mark 11:24. Obey verse 25, and sow forgiveness for all offenses if you want to get out of the devil's trap.
You must act faith out, as faith is an act sustained by your confidence in a promise of God that you have planted in your heart and have forcefully proclaimed.
That proclaimed faith will keep peace in your soul and joy in your spirit, and that will give you patience to endure the test while you wait for the promise of God to manifest in your body.
State: "God has not given you a spirit of fear, but of power, love and a sound mind," by (2 Timothy 1:7), so reject fear; drive it out with faith statements, by proclaiming God's promise.
Our mind must not conform to the world's system, thought patterns of defeat. Our mind must be transformed by renewing of the mind by meditating God's Word, according to (Joshua 1:8).
To obey the rules you can live and not die; you can be successful. Jesus said, "If you love me, keep my commandments" (John 14:15, read v. 15 through 31).
"…All things are possible to him that believeth," (Mark9:23-b). So keep your faith switch connected by believing, while your faith is applied by speaking God's Word over your problem.
"The just shall live by faith" (Romans 1:17). The switch of faith is: "Believing the healing power of God was applied to your body when God's servant laid hands upon you in prayer.
By believing God's healing power went into you as hands were laid on you, then, by adding patience to your faith you can hold onto the promise until your faith brings the manifestation.
Faith has nothing to do with feelings. If you look for feelings before you believe God's Word that makes you bypass your promise. Faith is not a feeling, but it's a decision to believe God.
When you believe God's healing power went into you, then you can hold onto faith for the manifestation within your flesh. "All things are possible to him that believeth" (Mark 9:23).
Real faith believes God's Word without seeing any physical evidence. Faith is your evidence. (See Hebrews chapter 11; see what was accomplished by faith without physical evidence.)
Faith brings substance and evidence into manifestation as we trust the God of the impossible, He makes it become a reality. God has sworn and He will perform it, by (Psalms 119:106).
God says "My son, attend to my words; incline thy ear unto my sayings. Let them not depart from thy eyes; keep them in the midst of thy heart. They are life unto those that find them, and health to all their flesh" (Proverbs 4:20-22). You cannot have victory apart from God's Word. "The law of the Spirit of life in Christ Jesus has made us free from the law of sin and death," (Romans 8:2). So, without believing or acting on God's promises you will not get abundant life.
"They that are after the flesh do mind things of the flesh; but they that are after the Spirit, the things of the Spirit. For to be carnally minded is death but to be spiritually minded is life and peace" (Ro. 8:5-6). "Man shall not live by bread alone but by every word of God" (Luke 4:4).
"…If the Spirit of Him that raised up Jesus from the dead dwell in you he that raised up Christ from the dead shall quicken your mortal bodies by his Spirit that dwells in you" (Romans 8:11).
As the Spirit of Jesus dwells in you, faith will rise to the level of your need. Jesus said, "Thy faith has made thee whole." (Mathew 9:22-b). So will your faith in God's Word make you well.
"I will hasten my word to perform it" (Jeremiah 1:12). Jesus performs His Word that we proclaim; He is High Priest of our profession by (Hebrews 3:1). But, if there is no professing of the word, there is nothing changing for you.
"So shall my word be that goes forth out of my mouth, it shall not return unto me void, but it shall accomplish that which I please; it shall prosper in the thing whereto I sent it" (Isa. 55:11).
"If ye abide in me and my words abide in you, ye shall ask what you will and it shall be done unto you. Herein is my Father glorified, that ye bear much fruit, so shall ye be my disciples" (John 15:7-8). You aren't a disciple of Christ until you abide in Him and you abide in his word.
The way to bear fruit is to sow God's Word in your heart by speaking words that are His promises for you. His Word is seed for your harvest. Read the parable of the seed and the sower in Mark 4:3-9, 13-20.
I am one that has sown God's Word into you, and it is His plan for your healing victory. Some will be healed and others will not be healed, because of the condition of their heart. The condition of your heart determines if you receive the Word of God, or if you will sow the promises in your heart and produce fruit for the healing of your soul, and healing for your body.
Never complain how long it takes to get a promise. God says"…as truly as I live, says the Lord, as ye have spoken in my ears, so will I do to you" (Numbers 14:28). What you say, you will get.
Your words are vital. They give life or they bring death to you. Your life is a sum total of the words you have spoken, as your words proceed out of your heart. If your heart is right, your words will produce a life giving force that God has promised to give you.
"By thy words you are justified or by thy words you are condemned" (Matthew 12:37). Faith is not a feeling. It is a decision that you choose to believe God's Word with your own free will.
If you are diagnosed as terminal by a doctor you can choose to believe God's promises and live, or with your free will you can choose not to believe, and you can die. God made a way for you to live, but the choice is yours to believe His plan. I have given you His Word and it speaks His will for your life, but it is up to you to believe His plan if you want to change things and live.
Faith is more than just a decision; it's also an action on your part; faith without works of action added onto your confession proves to be dead faith, according to (James 2:20). I have heard many confess they were healed and yet they died, because they never acted in faith and joyfully confessed their healing. If I was drowning and someone threw me a life rope, I would be so happy that I would start rejoicing! How about you? I have given you God's life rope of hope, but you must rejoice that He saved your life, as Jesus has paid for your healing with His stripes.
God wants to see faith expressed by a joyful countenance. So act happy that Jesus made a way for you to take back the health that Satan has stolen. Through faith and patience you can possess the promises (Hebrew 16:18). It's a choice you make with your will; you must decide to trust God's Word if you are to live the abundant life that Jesus spoke of in the latter part of (John 10:10).
I chose to believe and act on the promises of God when I was near death, as His Word was the life rope of hope that gave me faith to hang onto the promises when death seemed so close. That was January 21, 1983. It took twelve months of confessing the word, and by taking charge of my thought process I forced the enemy's thoughts out of my mind by stating God's Word. I have dedicated my life to help those who lose their way and seem too ill to find the path of life.
I was healed of lupus, liver failure, kidney failure, and I was also raised from a paralyzed bed many years ago. I am still healed, well and strong at near 78, in April of 2007. I am still healed, well and strong and I still travel all over the USA and teach God's Word. I was healed by trusting and acting on God's Word. It was life to me when I found it and applied it to my case.
"My son, attend to my words, incline thy ears unto my sayings. Let them not depart from thy eyes; keep them in the midst of thy heart, for they are life to those that find them and health to all their flesh. Keep thy heart with all diligence, for out of it are issues of life" (Proverbs 4:20-23).
If you obey these laws taken from God's Word, you can live a long healthy life. When you obey God's laws there is nothing terminal in His plan. All things are possible to him that believes God's plan and acts accordingly by faith. "The just shall live by faith" (Romans 1:17).
My prayer for you is that you will take God at His word and live an abundant life. It is available for you by choosing to believe and act according to the Word of God. Shalom and blessings.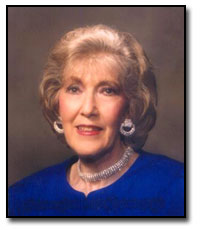 Emily Dotson was supernaturally healed of lupus. Now she teaches others how to overcome disease through the power of God.
Scripture taken from the King James Version or New King James Version. Copyright ©1979, 1980, 1982 by Thomas Nelson, Inc. Used by permission. All rights reserved.
---