How to Apply God's Healing Provisions
By Emily Dotson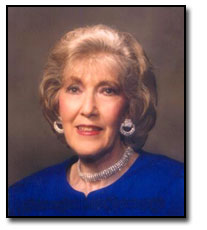 Until you know that God wants you healed, well and strong, then you really don't know the goodness of God. By 3 John, we can see how God wants us healed, well, and happy, even more than we can imagine. Yet our blessings are limited to how well we know God. We must desire to know Him and to pursue after His blessings. If your desire is strong enough you will pursue God and your blessings, just as I pursue God when I had lupus.
Intimacy with God is one key to get your healing blessing. Then, as you stay focused on God's goodness, His blessings become our reality. So, pursue God and seek to know Him better, then He will never disappoint you. God said, "If from thence thou shalt seek the LORD thy God, thou shalt find Him, if thou seek Him with thy heart, and with all thy soul," (Deuteronomy 4:29). Then, when you find God, He will bring the blessings.
Jesus paid the price to bring Abraham's blessings to us. He paved the way and took our transgressions out of the way, by nailing them to the Cross according to Col. 2:14-15. God isn't angry with you; He loves you. He wants you healed, healthy, happy and blessed. But those blessings don't come cheap. You would not give blessings to one that ignored you, or did not seek acquaintance, or did not seek your fellowship. God knows if your pursuit of Him is genuine, or if you are seeking blessings without desiring His fellowship.
Motives and pursuits for God must be genuine without just trying to take His blessings, or without giving Him fellowship in return. He wanted fellowship, so He created us so that He could fellowship with us. Satan caused Adam to sin, so that broke the fellowship, relationship, connection with God. But Jesus bridged back the gap between God and us. Connection is restored, as Jesus paid for sin. So we must pursue a relationship with God.
Therefore, by a relationship with God, you are a candidate for your healing. Then, as God's blessings flow to you they can flow through you and flow out to others. I have been healed of lupus for 21 years and, because I ask and abide in the word, the blessings flow out to those I touch. Jesus said, "Ask, and it shall be given you; seek, and ye shall find; knock, and it shall be opened unto you; for everyone that asketh receiveth," (Mat. 7:7-8). So by praying the word, and by fellowshipping with God, the blessings will come to you.
Jesus paid the price; He said. "…..I came not to judge the world, but to save the world," (John 12:47). Jesus also said, "The thief cometh not, but for to steal, and to kill, and to destroy; I am come that they might have life, and that they might have it more abundantly" (John 10:10). The abundant life is yours by abiding in God's word, and by fellowshipping with Him.
"But if the Spirit of him that raised up Jesus from the dead dwell in you, he that raised up Christ from the dead shall also quicken your mortal bodies by his Spirit that dwelleth in you," (Ro. 8:11). By indwelling fellowship with the Father, the sick body is healed, and raised up. So God raised us up together and made us "sit together in heavenly places in Christ Jesus" by (Eph. 2:6). Now we sit as healed, with Jesus in heavenly places!
It is entirely up to us to make a quality decision whether to pursue the relationship with the Lord, or whether we will not pursue a relationship. God never forces the relationships.
God desires that we pursue after Him. But, He made us as a free moral agent, with a will, a mind and emotions. He will not violate our free will. But He desires that we seek after a relationship with Him, just as He had with Adam and Eve. Although God is our creator, He does not want to lord that over us. He allows us a choice; we must desire to fellowship with Him. Yet, He wants us to desire to pursue after Him with our whole heart.
God is not just a give-me, or, just a keep on giving me, God. He has wishes and desires just as we have wishes and desires. Example: If someone always kept on asking for our material blessings without showing gratitude, or without even fellowshipping with us, then we would get fed up with that acquaintance, because it was without real fellowship. Yet, most of us never once take thought that God has feelings like us, and they can be hurt.
Many people only desire what God can do for them. They never work, or witness for Him, nor do they spend time in prayer, or in seeking a relationship with Him. Yet, they demand His blessings, and they even wonder why they get no answer. It is a two-way relationship. We are responsible to do our part in order to expect God's blessings. In Deuteronomy 28, God wrote the formula for our blessings. To disobey His requirement, we get the opposite of blessings. Our obedience to His requirement can only produce the blessings of God.
God says, "….blessings shall come on thee, and overtake thee, IF thou shalt hearken unto the voice of the LORD thy God" (Deuteronomy 28:2, emphasis added.) God's promise for His blessings are conditional. The word "if" is conditional. Always the word 'if' means you have a part to play to get something in return. It is only fair to expect something from another when, or, 'if' you do your part. Space doesn't permit me to write all of Deuteronomy 28 here. So, I want you to open your Bible and circle every 'if' in Chapter 28. And, if you circle every 'if' in Chapter 28, by then you will know why you haven't attained your healing yet.
There are no shortcuts to God, or to His blessings. It took me a year of searching my Bible and seeking God's plan for my life to turn my no-hope, incurable, lupus around. I spent all of my daytime hours and many nights, seeking, and searching my Bible to find what caused God to heal people. God doesn't respect me more that you. If you will do what I did, you can get His blessings, and He will heal your body from any deadly attack.
But as I previously said, there are no shortcuts to God's blessings. You must pay the price to seek for His plan for your life, and then, blessings will come and overtake you. God is a good God, and He desires that His children have His blessings. But they don't come to you without you spend time and have a relationship with Him. All priorities must be in order. God must be first with you, if you get His attention. Then, you can get the blessings.
If you do your part then God will do His. The next move is up to you. Will you pay the price and get God's blessings? Or will you be slack, and get Satan's curses? It's up to you whether you get the blessings, or whether you get the curses. It's not God's fault if you shortchange yourself. Jesus paid the price; will you dare to do your part to be blessed?
Those are His promises; you must seek relationship with Him. Or you may break His law, Commandment, in Mark 12:30. By that verse you must build a relationship. Otherwise, sickness comes when you break the law, whether you break it, or, if your genealogy in four generations past broke it. Therefore, Jesus rescued you from the curse, and also paid for your forefathers breaking the law, by Galatians 3:13. So believe that, and always personally speak and verbally apply the promise, by enforcing them with your mouth.
Here are some Bible verses from God's promises to help you in your pursuit for healing, or for God's blessings in your life. They will be life to you, and be the good medicine that the Bible speaks of in Proverbs Chapter 17, and also Chapter 4. So eat them often, and they will bless and give you the abundant life that Jesus spoke of in John 10:10b.
God's Word's are Medicine to those who apply them as their medicine, 3 X daily.
"A merry heart doeth good like a medicine: but a broken spirit drieth the bones," (Pr. 17:22).
"My son, attend to my words; incline thine ear to my sayings. Let them not depart from thine eyes; keep them in the midst of thine heart. For they are…health to all their flesh," (Pr. 4:20-22).
I have paraphrased some of our promises:
"I will restore health to thee," (Jeremiah 30:17). "With Jesus' stripes you are healed," according to both – (Isaiah 53:5), and also, in (1 Peter 2:24-b), says that you were healed.
"I shall not die, but live to declare the works of the Lord," (Psalm 118:17). It means you.
"This affliction shall not arise the second time," (Nahum 1:9). What a promise you have!
"Jesus was manifest to destroy the works of the devil." (1 John 3:8). So let him destroy the works of the devil, as found in John 10:10-a. He came to (steal, kill and destroy you).
God has given the following protection promises to believers, "if" they will obey His law:
"No weapon formed against us shall prosper," (Isaiah 54:17). (What a great promise!)
"God is a shield to all who trust him." (Proverbs 30:5b). (That is God's security plan!)
"God will take away sickness from our midst," (Exodus 23:19). (What great protection!)
"The gates of hell shall not prevail against the church" (Matthew 16:18). (That means us.)
"Behold I give unto you power to tread on serpents and scorpions, and over all the power of the enemy, and nothing shall by any means hurt you," (Luke 10:19). (That is powerful.)
So, you have power to tread the enemy under your feet, but you must do the treading and enforcing the promises to get the devil off your case. Jesus has given you His power plan. Will you enforce the promises on the devil and take back your promises he has stolen?
Jesus gave us keys to the kingdom in Matthew 16:19; will you use the keys and bind the enemy and stop his assignment against you? Or, will you sit and passively let him destroy you? You must get violent with the enemy and take back what he has stolen. I did, and you can do it too. So get off the stool of do nothing, and get on with God's plan. Amen!
Scripture taken from the King James Version.
Emily Dotson was supernaturally healed of lupus. Now she teaches others how to overcome disease through the power of God.
---