Healing Is Not for the Church!
By Linda Josef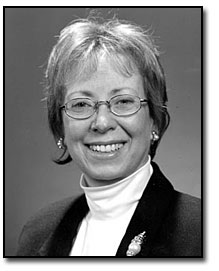 "Healing is not for the church," said Cal Pierce in a recent telephone interview. This statement surprised me because Cal routinely sees the Lord display His power over terminal diseases like cancer and AIDS.
Cal heads up the Healing Rooms of Spokane, Washington. In the past four years more than 30,000 people have come there for the Lord's help with every kind of disorder. Many of them have recorded dramatic healing testimonies at his website www.healingrooms.com. Testimonies include healing of blindness, birth defects, broken bones, mental illness and addictions, just to name a few.
Sensing that he had said something startling, Cal went on to explain, "Healing is not for the church, because the church is not supposed to get sick! What is sickness but a consequence of sin? The Lord doesn't want us to be sick, any more than He wants us to sin.
"Health is just salvation impacting the body. As we start to teach this and believe this more, we see greater and greater manifestations of healing. People who come to the Healing Rooms learn that they are supposed to be in health. It is not something that we have to persuade God to do for us. It is already ours, if we can just understand and receive it.
"It's easy to understand if you think of healing as salvation impacting the physical body, just as the new birth is salvation impacting the spirit. As this understanding grows, the number and power of physical healing will increase."
Cal believes that a day will come when the church has such a good understanding of divine health that none will be sick, and healing will have its rightful place as a tool for outreach to unbelievers. So when he says, "Healing is not for the church," he means that some day, none of us will need it.
Click here to listen to Cal Pierce's radio interview with Sid.
Note: Real Player is required to listen to the shows. For more information, visit our Radio Broadcast page.
Linda Josef is a Christian psychologist who is working on a book about supernatural healing with Messianic Vision. The book should be available in the next few months. If you have a story of healing that you would like to share, or wish to ask questions or make comments, you can write to Linda at ljosef@usa.net.
---