Eternal Consequences of Forgiveness (Lane)
Eternal Consequences of Forgiveness
by Lonnie Lane
I woke up this morning with this message burning in my heart. Often this is how I get the messages. I wake up and realize God has had it stirring in my spirit even while I was sleeping so that I get up and start writing. Sometimes I have to let them percolate for a few days to hear what He's really saying. This one was a "write it now" kind of message. I offer it to you with humility knowing I am equally as accountable for these same words. It's about forgiveness.
We have written about this before and received emails from people who were glad for some input on this very significant issue. It may be one of the most significant we deal with as Believers. We all know we are to love God with all our heart, soul, mind and strength. That goes without saying. But where we sometimes have trouble is with this part: "You must love your neighbor as you love yourself."
This reads like an imperative and indeed it is. But how do we really do that? What does that mean in practicality? I received an email from a friend who has been in congregational leadership and due to some misunderstanding which led to people being hurt, they are no longer in that congregation. I can't tell you the details because, while I care about my friend, I declined to know the details. As we all know, there are two sides to every story. God's Word says, "Wisdom has two sides" (Job 11:6). Being the sympathetic person that I am, it would be easy for me to take up their issue and make it mine. But I'm really only interested in one side — God's side, and His side is about forgiveness.
Forgiveness is needed when we are experiencing hurt in some way; somewhere we have been offended.  We have suffered an insult, affront or injury. We feel that we have been violated, assaulted, charged, attacked, or misunderstood. We are feeling displeasure, indignation, resentment or that we have been invaded somehow. Somewhere there has been what we consider a wrongdoing or sin against us or even against someone else.  We may initially view it as inexcusable, indefensible, unconscionable, shameful, despicable, contemptible or unjustifiable.
But then we remember Yeshua.
Having just typed those words, I am at a loss for more words even after sitting here for a while, hands on my keyboard and my thoughts on Yeshua. How do we possibly convey how lovely and full of wonder He is? Words are so inadequate. How can we possibly express how awesome is His holiness… the majesty of His humility… the glory of His purity… the dignity of His refusal to ever justify Himself… the tenderness in giving His full attention to one person who came to Him in need when the whole universe is His to command…
His gentleness toward the wounded and downcast when His own impeccable standard is "Be holy because I the Lord your God am holy" (Lev 19:2)… the caring when no one really cared for Him, but only what He could do for them….  And then there's the sublime perfection of His absolute obedience to God… the power in His yieldedness and submission, willingly surrendering to His anticipated physically excruciating death. Or being devoid of retaliation when faced with his unanticipated emotionally terrifying separation from God – "My God, My God, why have you forsaken me?" (Mt. 27:46; Mk. 15:34)  There are no adequate words. We can only just begin to grasp His magnificence by the Spirit.
Even as they crucified Him, "Yeshua was saying, 'Father, forgive them; for they do not know what they are doing" (Luke 23:34) Do you think if someone, particularly someone with the Holy Spirit, actually knew (knew as in experientially) what they were doing and the pain they caused you, they would want to do that to you? And what of the pain we each have caused others, even unintentionally. Would we not wish to take it back if we really came to know the depths of the suffering we've caused others when we are sure it is they who have hurt us. I was surprised to find at one time that others who had hurt me deeply were having to forgive me for hurting them. I really thought it was all my-sided when I was in the throes of it. But the Spirit of God knows the hearts of all concerned. And we are exhorted to know each other by the Spirit.
We are all victimized by sin!  Sin hurts the perpetrator as much as it does the victim. The victim, if they are forgiving, might be free, but those who continue to rehearse the offense in their minds and hearts unwilling or yet unable to fully forgive, may find that their suffering may fester enough to ooze onto other people. Misery does love company. And now we've defiled others. Prolonged unforgiveness, no matter what the offense, is entirely ungodly. God is all about forgiveness. He's about serving others.
Did you ever think about how unselfish God is?  Yeshua never asked for or demanded anything for Himself. We see no self serving nor self protection nor self interest in Yeshua. Only love. For us. For His Father. Indeed, the Ten Commandments and Yeshua's "new commandment" to love one another present an ideal society where there should be no cause for offense. Yet, could the Lord not justifiably level accusations against any of us for having missed the mark of loving God or each other as we love ourselves? Have we each not violated the holiness of God in some way? Who can stand and say, I have no sin. "If we say that we have no sin, we are deceiving our selves and the truth is not in us" (1 John 1:10).
The truth is this, Yeshua died to pay the penalty for our sins. "He himself is the propitiation (the satisfaction) for our sins, and not only for our sins but also for those of the whole world" (1 Jn 2:2). If this is truth, then if we hold anything against someone else, we stand in the place of an unbeliever!  It's that serious. If Yeshua cancelled the accusations against us by paying the penalty for all of our sins, that means not only mine but those of anyone who may sin against me. It's a two-edged sword that slices all concerned free from the accusations, even if the accusations are valid ones.
No wonder the Pharisees questioned, "Who can forgive sins but God alone?" (Mk 2:7). How could man, in their estimation, release someone for sins that are really against God. God made the rules, so any violation is against the Rule-Maker. We can't speak for God, they would say. We know what the Pharisees could not have known then. God is the one who has justified us in Yeshua. Surely we can be assured that so great a salvation is from God; we humans would never have thought of this.  But even still, inside we still cry out, "Where is the justice if we just forgive and dismiss wrongdoings? Just let it go? When they hurt me so much? When it's so wrong? Just forget it as if it didn't matter?" Something in side of us rages at injustice. And that's god-like. In fact, "Righteousness and justice are the foundation of His throne!" (Ps. 89:14; 97:2). His authority rests upon the very qualities of righteousness and justice. What we do with unrighteousness and injustice perpetrated against us, however, is where we are either aligned with Truth or we bear it ourselves.
Truth is a Person, not a set of facts. Yeshua is Truth and He says, "Give it to Me, I already took this from you. I took your griefs and your sorrows. You now can choose to hold onto it or let it go to Me." Faith says that He really did pay for the sins with His own blood and that His blood was sufficient in God's eyes to be the sacrifice for the sins of the world so that they are eradicated.  O holy Lamb of God. He is sufficient and His grace is likewise sufficient for us in whatever we need.
We have a choice: We agree with God or we agree with the accuser of the brethren. We know who that is, satan, the adversary. But, "if anyone sins we have an Advocate…Yeshua Messiah, the righteous" (1 Jn 2:1). The adversary is against, our Advocate is for!  So which side are we on in any given situation? Yes, there are circumstances and trials that we deal with.  We still live in a fallen and imperfect world. But we are no longer "fallen" if we are His. We can come up higher to where Yeshua is and ask Him to help us assess the situation from His perspective.
Some matters are admittedly of much graver consequence than others. Some are of much longer standing than others, even having gone on for generations. Sometimes we are caught on the horns of a dilemma in wanting to end the pain for others rather ourselves. And so we can take on the offense from an even righteous perspective. But what is God saying about it? How does He put it into the context of the Cross and of our whole lives? And, even our eternal destiny!  When we have sided against someone, it is satan we are agreeing with against them. It also means that we have turned our back on what God has done through Yeshua's substitutionary death on the cross. Yeshua has told us that if we don't forgive the sins of others, then His Father in heaven cannot forgive our sins. Where do unforgiven people spend eternity?  In hell!
There are a number of Sid's guests who have been to hell. Either they died and went to hell and God brought them back to life by His Great Grace, or Yeshua came and took them there for them to come back and tell the world that hell is real and what it's like. (To see the interview with Mary K. Baxter, click here.) There was a theme: In each case, they met people in hell, some of whom they had known in life, who were there because they had not forgiven someone. Some ONE!  Not a great number, but one person. Not an insignificant number of those persons were pastors or ministers of the gospel in their lives who held bitterness toward another or others. They became arrogant and lost their fear of God and are spending eternity in hell.  (Selah.)
If we put our present situation into an eternal context, does this present pain justify being separated from God for eternity? Is anything that critical? I'm not belittling your pain or trivializing an injustice, I'm trying to put it in perspective; an eternal perspective. Must we so want to see vindication take place that we cannot let go of our indignation? God knows the pain you've suffered. He does not take it lightly. He thought so much of your pain that He entered into the human dilemma so you could be free of it. He would like you to consider the pain He suffered in order to release you from your pain! (If you want a place to put your pain, get alone with God and ask Him to teach you how to enter into the "fellowship of His suffering" and see where He suffered as we did in all things, but without sin. As you absorb yourself in Him and His experience He will take the sting out of your experience, I promise.)
I suggest you meditate on His taking your suffering, not to make you feel guilty that He suffered and died as some Christian religions have done as if He is still on the cross and didn't burst forth into Resurrection Life. It was "for the joy set before Him that He endured the cross, despising the shame, and has sat down at the right hand of the throne of God"  (Heb 12:2). He's no longer on the cross. And His joy is that sin no longer holds people in condemnation or eternal damnation. His joy was that all people, whosoever will, can be forgiven their sins even as they forgive those who sin against them. (See Matt. 6:12; Lk. 11:4.) These words are not a prayer we're to casually recite. That's a conditional statement of forgiveness. You receive as you give.
Whether it was intentional sin or a misappropriated injustice against you, the freedom is in the forgiveness!!  Believe me, this isn't academic to me. This was wrought out of the fires of affliction in my own life. As I recounted in another article, I found myself unable to fully let go of what I saw as an injustice against me until I released the injustice to God. (To see "Letting Go of Being Right" click here.) Forgiving doesn't make what happened okay. It doesn't mean it wasn't a real injustice or sin. God will take care of the justice in the other person(s) when we let go of it to Him. If we take the place of demanding vindication before we release the person, even if it's only in our own hearts and not "outwardly," in the spirit realm we are holding that person or persons guilty in violation of the Truth and making them fair game for the accuser. Accusations are like faith. We're believing 'against' them, and it operates the same way for the devil as faith does when we're believing God to do something 'for' someone. No one with the Holy Spirit would ever want pray to satan to harm someone else. The very idea is horrific to us.
But let me present another aspect to you. As you do unto others, it will be done unto you. As you sow, so shall you reap. In other words, as you "curse" someone else, you bind yourself in a curse. If you are holding unforgiveness against someone else, you open the door for the accuser in your own life. It may be that we find ourselves being accused or held in unforgiveness by others, but – and here's the twist that many don't recognize – when we hold condemnation toward someone else, we reap it by being under condemnation ourselves. Our condemning others ties us to condemnation manifesting in our own lives.  We do it to ourselves!  On the other hand, forgiving others may in the end make even our enemies our friends when we give the enemy no place. We who are Yeshua's are not each other's enemies; we have a common enemy against whom we should stand together to disarm his ploys to bring division.
If we count ourselves as Believers in Yeshua, then we believe what the Bible tells us about Him. And if we disregard this aspect of forgiving others, we remove ourselves from the benefit of His forgiveness. To say it again, we are in unbelief as to who He really is, the Holy One who has forgiven us all, and we relegate ourselves to the destiny of unbelievers. On the other hand, Paul who knew what he was talking about has told us, "I consider that the sufferings of this present time are not worthy to be compared with the glory that is to be revealed to us…If God is for us, who is against us?… Who will bring a charge against God's elect? God is the one who justifies?" (Romans 8:18, 31,33)
If you're still having trouble letting go, "Consider Him who has endured such hostility by sinners against Himself, so that you may not grow weary and lose heart. You have not yet resisted to the point of shedding blood in your striving against sin…. Pursue peace with all men, and the sanctification without which no one will see the Lord. See to it that no one comes short of the grace of God; that no root of bitterness springing up causes trouble and by it many be defiled"  Hebrews 12:3-4,14-15.
I did a little word study on offenses and forgiveness this morning. You may wish to take a few moments to consider these verses, for the God who is the same yesterday (in the Old Covenant), today and forever is a God of mercy and forgiveness.
1 Kings 8:50
And forgive your people, who have sinned against you; forgive all the offenses they have committed against you, and cause their conquerors (enemies) to show them mercy.
Job 14:17
My offenses will be sealed up in a bag; you will cover over my sin.
Isaiah 44:22
I have swept away your offenses like a cloud, your sins like the morning mist. Return to me, for I have redeemed you.
Ezekiel 18:22, 28
None of the offenses he has committed will be remembered against him. Because of the righteous things he has done, he will live…. Because he considers all the offenses he has committed and turns away from them, he will surely live; he will not die.
Matthew 18:21
Then Peter came to Jesus and asked, "Lord, how many times shall I forgive my brother when he sins against me? Up to seven times?" Yeshua said to him, "I do not say to you, up to seven times, but up to seventy times seven."
Mark 2:5
When Jesus saw their faith, he said to the paralytic, "Son, your sins are forgiven."
Luke 5:20
When Jesus saw their faith, he said, "Friend, your sins are forgiven."
Luke 7:47, 48
For this reason I say to you, her sins, which are many, have been forgiven, for she loved much; but he who is forgiven little (who doesn't think he has much to repent of), loves little. Then Jesus said to her, "Your sins are forgiven."
Luke 23:34
Jesus said, "Father, forgive them, for they do not know what they are doing." And they divided up his clothes by casting lots.
Acts 2:38
Peter replied, "Repent and be baptized, every one of you, in the name of Messiah Yeshua for the forgiveness of your sins. And you will receive the gift of the Holy Spirit."
Acts 13:38
Therefore, my brothers, I want you to know that through Yeshua the forgiveness of sins is proclaimed to you.
Reprint of this article is permitted as long as you use the following; Use by permission by Messianic Vision, www.sidroth.org, 2008.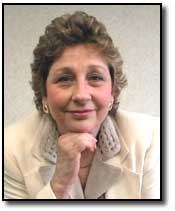 Scripture quotations are from the New American Standard Bible Copyright ©1960, 1962, 1963, 1968, 1971, 1973, 1975, 1977, 1995 by The Lockman Foundation, La Habra, Calif.  All rights reserved. Used by permission.
---