Vessels of Fire and Glory (Digital Download) by Mario Murillo: Code: 3456D
Vessels of Fire and Glory (Digital Download) by Mario Murillo: Code: 3456D
Could it be you are the key to unlocking the move of God?
Are you ready for the Coming Kingdom? It's just on the other side of the outpouring of the Greater Glory that is right ahead of us.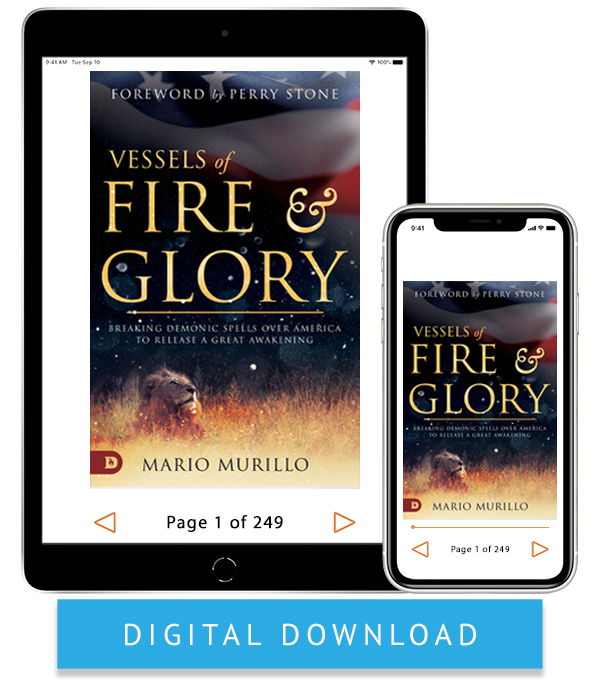 Mario Murillo's new book, Vessels of Fire and Glory, will make you Greater-Glory-ready and equip you to represent heaven on earth when the move of God comes. You will want to be in the thick of it!
Here's a brief excerpt:
Did you ever wonder why God isn't doing something? You see America being torn apart, battered into submission, and molded into some ugly weak version of her former self. All in the name of progress. When the moral bottom of society becomes the loudest voices of influence, shouldn't God act?

I believe He is acting. But it is happening in a wholly unexpected way. He is at war to save our nation. The real question is are you ready to understand what your assignment is in His war to save America?
---