Top 10 Ways to Prepare Package (Book, 2-CD/Audio Set & CD/Audio) by James Durham; Code: 9698
Sale!
Top 10 Ways to Prepare Package (Book, 2-CD/Audio Set & CD/Audio) by James Durham; Code: 9698
"They're not ready," Jesus said.
Kingdom age? These days, who has time to blink much less think about how to be practical for the future?
But after a recent trip to Heaven, seer James Durham says get ready. James saw into the time Jesus comes and after, a season of thriving AND change. The walls of technology had come tumbling down, pre-1900s or before.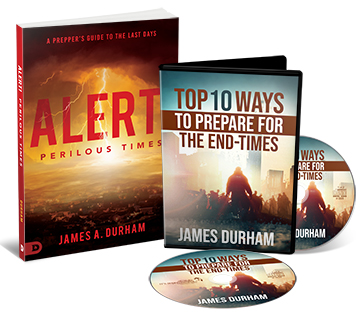 Shocking or not, his new book, Alert! Perilous Times Ahead, helps you think beyond a well-stocked pantry and instead be spiritually and mentally ready. What's most important? Among practical transition keys, remember to:
• Be spiritually resilient
• Operate in discernment
• Take the Holy Spirit with you
James also lays out sound advice on two new CD/audio teachings, Top 10 Ways to Prepare for the End Times and God's Next Prophetic Season. God has already seen that season and looks forward to it!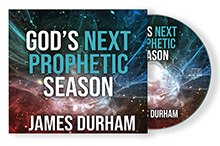 Known for his prolific trips to Heaven, James Durham wasn't ready for this vision of a future without technology. But Jesus wants you to be ready. The planet will thrive when He returns.
James Durham has served in ministry for more than 53 years, including 13 years as a pastor and church planter and almost 30 years as an active duty army Chaplain. James retired from the military at the rank of Colonel. In 2010, James and his wife, Gloria, transitioned from pastoral ministry in order to write, teach seminars and mentor. James holds a Bachelor's degree in Psychology from Oklahoma State University and a Master's degree in Theology from the Perkins School of Theology at Southern Methodist University.
---