Releasing Resurrection from the Courts of Heaven Package (Digital Download) by Robert Henderson; Code: 9810D
Releasing Resurrection from the Courts of Heaven Package (Digital Download) by Robert Henderson; Code: 9810D
Resurrection is NOT a one-time event.
More powerful teaching from Robert Henderson!
Robert's newly expanded Operating in the Courts of Heaven builds on his ground-breaking teaching that includes how to:
• Know God as Father, Friend and Judge
• Shift from "battlefield" to "courtroom" prayer
• Apply the verdict of Jesus' finished work on the cross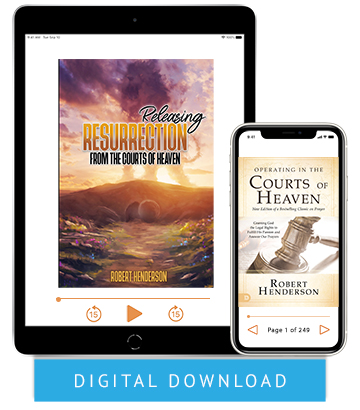 In his new 4-part audio series, Releasing Resurrection from the Courts of Heaven, Robert goes on to show you how to pursue miracle reversals in seemingly impossible situations you face. Robert's latest teaching series helps you:
• Discover 7 secrets to seeing dead things revived
• Identify the spirit of sabotage and cancel its influence
• Issue Lazarus Decrees over circumstances and dreams
• Dismantle the spirit of death and stop its operations in your life
Robert says we need to remind ourselves resurrection is not a one-time event. And choose to live in it!
Robert Henderson is recognized for his passion to bring apostolic alignment to the church and the business world. The author of several books, he has been in ministry for 30 years. He and his wife Mary reside in Waco, Texas.
---