Prophetic Israel Pendant & Something More – Millennial Edition (Pendant & Book) by Sid Roth; Code: 9764
Prophetic Israel Pendant & Something More – Millennial Edition (Pendant & Book) by Sid Roth; Code: 9764
In all of history Israel never grew into the fullness of God's promise to Abraham—but all of God's promises are yes and amen!
God never gave Israel more than they were strong enough to occupy. During the time of Solomon, Israel grew to its greatest extent, but much less than what God had in mind. Spiritual decline limited Israel! That is about to change!
We are excited about this unique new prophecy-making Pendant for both men and women. It is crafted in the shape of Israel in gleaming gold and silver-colored metal. In the center is a smaller gold-colored shape of Israel. It comes complete with a clip for you to attach to your favorite chain.
PROPHETIC SIGNIFICANCE: The center shape represents Israel today. But Israel's ingathering is not complete.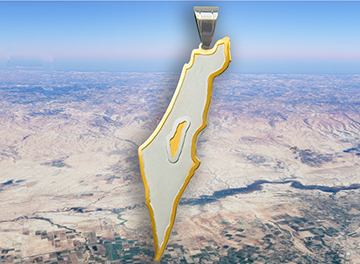 The outer map is ten times larger than the center map—the comparative size of the land God promised to Abraham for the homeland of the Jewish people in Genesis 15:18-21. The best is yet to come! Aerial view: a portion of what Moses saw from Pisgah!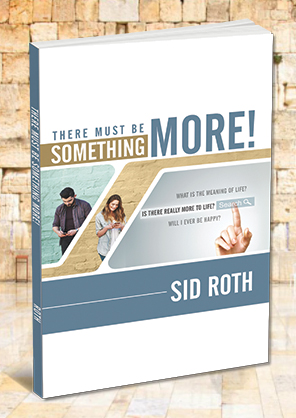 Order your own soul-winning Prophetic Israel Pendant now for just $48, or more! When you do, for a limited time you will also get a copy of Sid's book, There Must Be Something More – Millennial Edition. It's time for the Jewish harvest AND the end-time Gentile harvest that comes in with it!
Genesis 15:18-21 and Psalm 105:8-11 are engraved on the back of the Pendant. Pendant is approximately 2 inches in length.
---