No More Fear – Prayer Card (Digital Download) by Sid Roth, John Ramirez Ministries; Code: 3502D
No More Fear – Prayer Card (Digital Download) by Sid Roth, John Ramirez Ministries; Code: 3502D
…And you will be above only, and you will not be beneath.
Ready to issue Satan an eviction notice from your life? No More Fear is how you do it.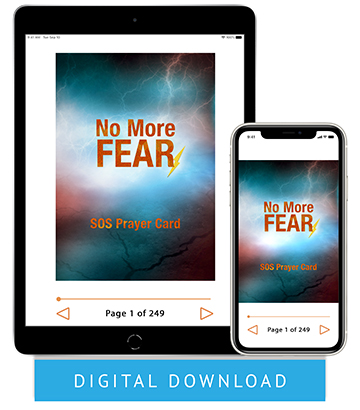 These powerful declarations are meant to be read every day to become armed and dangerous against the enemy!
The Scriptures say you are meant to be above and not below. It is time to live it!
---