Keys to Your Glory Encounter (Digital Download) by Diane Nutt; Code: 3401D
Keys to Your Glory Encounter (Digital Download) by Diane Nutt; Code: 3401D
You hold the keys to your next Glory encounter.
Diane Nutt has years of experience with encountering the Glory and its visible manifestations. In her new audio teaching series, Keys to Your Glory Encounter, Diane mentors you to start initiating your own Glory encounters.
Diane's powerful teaching includes both scriptures and spontaneous anointed prayers. Her foundational teachings include: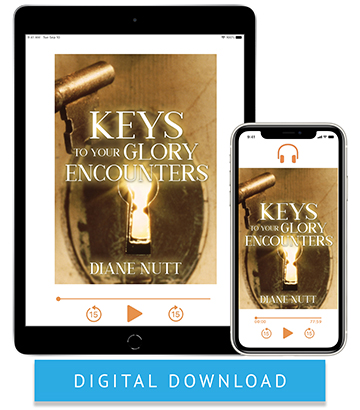 •  What is the Secret Place
•  The Supernatural Power of Forgiveness
•  Keys to Invite Glory Encounters into Your Life
There are times that God initiates an encounter. Diane learned that usually God is waiting on you!
Diane Nutt resides in Rockwall, Texas with her husband Kenneth. They have been married for forty-two years and have two children and seven grandchildren.
---