Other Videos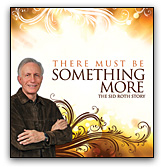 There Must Be Something More! (DVD docudrama)
The story of Sid Roth is the story of a Jewish man who was convinced that the normal pursuits and dynamics of everyday life were simply not enough – there must be something more!
Sid Roth was raised in a traditional Jewish home. He tried religion, education and his restlessness pushed him from job to job, gypsy to guru. He left his wife and family and a good corporate job when he finally found what he thought he wanted: a supernatural ability to control minds.
As he got deeper into mind control, he was enveloped by a mounting fear. Suicide looked like the only escape until he found something more. That something more changed his life and set a new course for success that brought him the satisfaction and contentment he had so longer for.  
To order this DVD and Sid's autobiography book, "There Must Be Something More!" order online. "There Must Be Something More!" (book and DVD) are available for a donation of $20. Code: 9054.
View "There Must Be Something More!" Online
Windows Media Player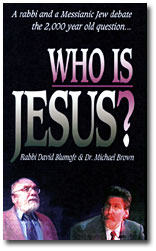 Who Is Jesus? Messianic Jewish scholar Dr.Michael Brown and a traditional rabbi debate the 2,000-year-old question: Who Is Jesus? This fascinating debate is an even-handed and open approach to determining the true identity of Yeshua. Sid Roth's powerful testimony is included at the end.
This DVD is no longer available. However, you may be interested in the 2-DVD Set of Dr. Brown's 2012 debate with Rabbi Shmuley Boteach along with Dr. Brown's book entitled, The Real Kosher Jesus.
View "Who Is Jesus?" Online
Windows Media Player
Sharing Yeshua
Filmed live, this teaching contains the best of Sid's experience, background, and education to equip you to communicate the gospel effectively with your Jewish friends. Topics include : the history of anti-semitism in the church, Messianic prophecies, and how to start a conversation about Yeshua.
View "Sharing Yeshua" Online
Windows Media Player