Overcoming Blocks to the Baptism of the Spirit (Lane)
Overcoming Blocks to the Baptism of the Spirit
by Lonnie Lane
This article came about from what was originally a response to an email sent by a brother with the following questions about seeking the Baptism of the Holy Spirit. After I sent my answer, he responded with this: "I really appreciate your words of encouragement and testimony. All this time I've being doing exactly what you said not to do. I wasn't seeking Him first, i.e. a personal relationship with Him first and foremost…." I thought, therefore, that it might be of help to others who are dealing with the same matter of not receiving the Baptism of the Spirit. Be of good cheer. The Lord is with you.
Q. I've been seeking for the baptism of Holy Spirit and Fire for some time now. I am at a dead end because there has been no result. I want to do the work God has called me to do because I do believe I'm called. That's also my problem. I know I've been called to serve God but in what office? I don't know if it is apostle, prophet, etc. Time waits on no man and it is running out, meaning Yeshua's coming is close. I am asking so all the walls that are surrounding me or blocking me from having a personal experience with God will come down.
A. I hear your passionate heart for the work of the Lord. And your frustration. The first thing I want to do is speak peace to your heart, for your soul to return to its rest in Him. (PS. 116.7) It is in quietness and confident trust (Isaiah 30:15) that we can turn to Him as the Bride with hearts of love and allow Him to pour His Spirit out on us. Then we are seeking Him with our innermost being, not in soul-power or emotions which can be great.
As each person has a different set of issues and desires and circumstances, I do not pretend to too easily present solutions and certainly not a "how-to" for receiving the Spirit. But I will share some of what I have learned in the last thirty years on this subject which may apply to some of you who have also written in with the same dilemma of wanting the Baptism of the Spirit and not receiving it (yet).
Yeshua said to WAIT in Jerusalem until they were empowered by the Spirit. There was a process that no doubt went on inside of each of those persons while waiting. God often does 'heart surgery' on us as we wait upon Him. No doubt He had much to do in the hearts of those upon whom He was about to release His Spirit in power. He said to wait initially to 500 people, but only 120 were there when the Spirit fell upon them. Not everyone wants to wait. Not everyone is willing to take the time to be alone with Him or with others, just to seek Him and find out what He wants. And to yield to Him to do the work inside to prepare us for enduing us with His power. This, I might add, is an ongoing process. "The reproofs for discipline (or instruction) are a way of life." (Prov. 6:23)
I have found that receiving the Baptism of the Spirit often has to do with motive. Seeking the Baptism so you can minister, or so you can be like others who speak in tongues, is not the highest motive. When God withholds anything from us, it is for our good, it is to protect us, or it is so He can give it to us in greater measure in His perfect timing, as we yield to the work He's doing in us. I have discovered that when we are seeking the gift or a manifestation of His Spirit in greater measure than we are seeking relationship with the Lord Himself, those things get in the way. Consider what James (4:3) said about asking for things. I often ask God to purify my motives.
When I asked the Lord for a prayer language, it was not for any other motive than to be able to commune with him more, to be able to be with Him in a greater measure. He was the desire, He was the goal. Not ministry, not what I would do, but who He is. I have seen the desire for ministry turn into years of frustration because the ministry is what was sought over ministering to Him, to loving Him and developing our personal relationship with Him. There is no frustration in wanting more of Him, we just come! He's always there for us. I have had to repent at times when I've gotten so preoccupied with ministry or the things I was or wanted to be doing, that my focus was that and not Him.
My first pastor actually told me that he had asked the Lord for the gift of tongues and he never received it, so he concluded it wasn't for today and caused every adult Sunday school class to teach that same principle. But it was discovered that he was having an affair and what he wanted was certainly not to draw close to the Lord from whom he was hiding, lest he be found out, but to look good to everyone else, and perhaps to justify himself – to himself – as a true Believer when he secretly wasn't living like one. That, of course, is an extreme case revealing an incorrect motive.
Whenever we have a lack or problem in our relationship with the Lord, someplace there's a need for us to refocus on Him. Usually there's some repentance needed – humble recognition that He's not been first and foremost our desire and we've let something else take His place. To desire to minister is not the same as desiring Him. Desiring gifts so we can gain recognition by others is surely not a right desire. We should ask ourselves periodically, as God has asked me on occasion, "What is it you desire for your life right now? Or altogether?" Sometimes our own answers may surprise us, if we are honest with ourselves and with Him. Desiring to do FOR Him is not the same as desiring to know HIM more…better…deeper…sweeter…. The doing should come out of the knowing. Not the other way round. Out of our innermost being will flow rivers of living water (John 7:38) when we are in love with the source of the flow.
Secondly, you mention that you don't know what the calling is, whether it's "apostle, prophet, etc." We never start there. Few are called to be apostles and if they are it is through years and years of character development and training by the Holy Spirit. The characteristic of a true apostle is that they are singularly focused on the Lord, calling people to make Him central and supreme in all of their lives. Apostles are not just church planters, they are primarily Kingdom introducers, gathering people around the King, teaching them how to function under the King. Again, He is the focus and the goal, not just to build churches, but to enlarge the Kingdom which HE is building.
As for prophets, while people may speak prophetically, having words of knowledge or sensing some things coming, that is not the same as the office of prophet. On the whole, God does not give to someone something they are not ready for. He grows us into things gradually as we are ready for them. A prophet may look like an exciting ministry, and it is, but no one who's not been a prophet knows what a prophet goes through to be whittled into a person whom God can trust with His message to His sheep, to give them words that will encourage, enhance, edify and exhort – and not to expose, rebuke, or condemn. (Note: O.T. prophets were mostly speaking to backslidden apostate Israel while N.T. prophets are speaking to people who want to serve God with all their hearts. The messages from God, therefore, are not the same.)
All this is to say, that if you want God to use you in a way that will build up, strengthen and edify the body, begin to pray for the body. Begin to ask Him for His heart for His people. Begin to ask Him to do the work in your own spirit and soul that will make you a person worthy of being entrusted with authority and power. Take the focus off of the Baptism and begin to pray for what will come when you are baptized in the Spirit. I want to say, at this point, that I have known many powerful men and women in God who never spoke in tongues, but who love God in a way that makes your knees weak when they speak of their love for Him, and who have accomplished great things for the Kingdom. Maybe no one ever told them they could speak in tongues and it would have been there if they had, but not speaking in tongues does not preclude you from being all you want to be in God.
What may not be today, may be for tomorrow. It all begins with humility. Do not despise the day of small beginnings. (Zech 4:10) Every journey is taken one step at a time. There is a reason that "self-control" is the last of the fruit of the Spirit listed, I think. It's the one that's hardest to come by. It takes the work of the Spirit to develop that within us. Part of self-control is learning to take every thought captive to obedience to Messiah. (2 Cor 10:5) With regard to what we're talking about, when you feel frustrated and impatient to be 'doing something', turn it to blessing God, to praising Him for His work in your life to make you an instrument for His purposes; turn it to prayer for patience while God does the character development in you and teaches you how to be and do what He's called you to. Ask Him to put the desire in your heart for what He has called you to. But do not allow discontent to reign in your heart and certainly don't agree with the devil on any points of condemnation he's trying to feed you. If you belong to the Lord, you're accepted in the Beloved. (Eph 1:6,7) Remember, David was anointed as King by Samuel while still a shepherd and it was many years of living in the wilderness, running from Saul who wanted to kill him, and learning how to trust God in greater and greater measure, in increasing humility and surrender to God, before God put the crown on his head to actually step into the role of leadership He had called him to, as king.
It has been said, if you think you're a leader, turn around and see if anyone is following you. If they're not, you're just out taking a walk. If you wish to be a leader, the best way to learn leadership skills is by being under a leader you can respect and serve with honor. Once again, keep the motive pure, not to get, but to give. To be a disciple and learn. Keep in mind being like David and never speak out against a leader who God has (or even had) in place, even if you think you should be in that place. Be harmless as David was to Saul, fearing to touch the Lord's anointed. And while we're at it, everyone who is a Believer is anointed. We're all under Yeshua's anointing, though it manifests differently in different people. The point is, speak of others as you would like them to speak of you. Honor others as you would have them honor you. This will go a long way toward God trusting you with leadership or gifting. You can speak in tongues and still not have the character to be trusted with authority. So work on the character issues of integrity and honesty, of kindness and self control, and God will take notice.
Lord, fill my brothers and sisters (and myself) with your Spirit to bring us ever closer to You. Introduce Yourself to us in new and deeper and more intimate ways. Quiet our spirits and our souls before You; give us spiritual ears to hear what You're speaking to each of us as we read Your Word and enable us to rest in Your presence. Teach us to love Your presence more than anything else in our lives. Give us patience to wait on You while You to sift through things in our lives so that what is left is pure gold that You can use to impart this same message to others. Bless us, Lord. Increase Your kingdom through us, and turn any frustration we may have into peace, joy and righteousness in Your Holy Spirit. And fill us with Your power to be Your witnesses. In Yeshua's name, Amen.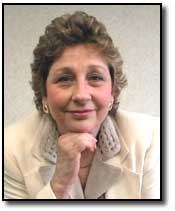 Unless otherwise indicated, Scripture taken from the New King James Version. Copyright ©1979, 1980, 1982 by Thomas Nelson, Inc. Used by permission. All rights reserved.
---