Holiness: God's Part & Our Part
by Lonnie Lane
Where is the line between His work and our work in our walk with the Lord? Where's the balance between what only God can do and what we are to do? How are we to be holy as He is holy? Sooner or later we are all faced with these questions. The dilemma is one that can go on for years.
Generally we start our relationship with the Lord knowing He did an amazing thing in our life and we are the recipient of His goodness. All we did was be open to Him because He presented the opportunity. Then one day we realize we're a different person. There are some of us who came to the Lord at such an early age that He's just always been there. But still, it was His doing, not ours. We know that we are saved not by what we do, but by faith in what God has done and continues to do for us and in us. But the flip side of this salvation coin says, "Faith without works is useless…it's dead." (James 2:20, 26). In other words, without the "doing" there's no "saving." What we do will not save us, but once we are saved, we begin to live in a way that increasingly reflects God's character and nature. As we grow in our knowledge of God our faith grows and as our faith grows we become more like Him and do the kinds of things Yeshua would do when He walked the earth. By this, we can know who is truly a believer in Yeshua and who is not because "you will know them by their fruits" (Matthew 7:16, 20). No fruit, no root. No matter how many times a person has said "the sinners' prayer," if there's no corresponding Jesus-reflecting holiness in their life, there's no salvation.
We know that we are saved not by what we do, but by faith in what God has done and continues to do for us and in us.

Who brings about that holiness in our lives, Him or us? It appears the two are mutually inclusive; one cannot be without the other. We do what we do as believers because we have faith in God. When we have faith in God, which He put within us, we will act in ways that are based in faith: faith in what pleases Him; faith that we've 'heard' from God; faith that there's something He's leading us to do; faith that He will enable or empower us to do whatever He asks of us; faith in His Word as truth; faith that He's always with us; faith that He forgives us when we're in need of forgiveness; faith that we can trust Him to take care of us; and perhaps best of all, faith that He "is able to keep you from stumbling, and to make you stand in the presence of His glory blameless with great joy" (Jude 1:24). I love that verse. It sure isn't something we can do for ourselves, is it? It is He and He alone that "makes (enables) you (to) stand in the presence of His glory." Anyone who has had a taste of "the presence of His glory" which permeates heaven will attest to the power of His glory as being far beyond what our present earthly bodies are able to endure, let alone being in His direct presence. He alone can enable us to be in His presence. How else would we even get there?
The verse in Jude 1:24 is an outstanding promise. I marvel that it was Yeshua's earthly brother Y'hudah, (translated as Jude), who wrote those words. I would love to interview him the way Sid interviews his guests, to ask how he came to know this of Yeshua after living as His brother his whole life (see Mark 6:3). How do you process that your brother whom you lived with, ate with, played with, slept next to, and perhaps learned from as your older brother was really…the Creator of the Universe?! How did he come to such a deep understanding as he writes about Yeshua? Did Yeshua explain it all to him and perhaps to Yaacov (a.k.a. James, another brother of Yeshua's whose writings are in the New Testament) during the forty days after His resurrection? Or did he learn it from Yeshua's immediate disciples? Did he get it by revelation by the Spirit of God? However he learned of this profound truth, it can become more than an interesting piece of information to us. It can only become reality to us for our own lives by faith. There's the part we each must play, having faith.
But why faith? Why does God require faith? That perplexed me for a long time. I finally asked Him and I saw that when satan tempted Eve, he caused her to doubt God's goodness to her. He subtly maligned God's character by making it seem as if God was lying to her (thereby projecting his own character as "a liar and the father of lies" (John 8:44). He made it seem as if God did not have her best interest in mind (something satan certainly didn't have) and as if God was only protecting His own position of power by withholding truth from her (which was what satan was doing). "You will be like God" (Gen. 3:5), he told her (which is what satan wanted and still does), if you will just take matters into your own hands (which he did) in order to protect and better yourself (well, that sure didn't happen as he planned, did it?). His insinuation was that she needed to protect herself from God (he still tells people that today and they still believe him). What satan was aiming for was to get her to lose faith in God. Once even a tiny crack was made in her trust, it led to disregard for God's Word to them. Satan's tactics are the same today. The whole world lives in what we think of as normal based on doing for ourselves what is intended to protect or advance us, without trust in God, as individuals and as groups (be they gangs, tribes, nations, or even religions). Our normal is highly abnormal when compared to what God intends for those who put their trust in Him.
When we relate to the Lord in faith, trusting Him, we step out of the grip of The Fall on our lives. We enter a relationship with God we can't have other than through trust in Him and a whole new way of life opens up to us. Even as new believers, when we say "Yes," to Yeshua, although we have a limited understanding at that time of what life with Him or salvation really means, God begins a process of restoring to us what was lost when Adam and Eve sinned. Through faith in God we increasingly see Him as being good and trustworthy as we go through one incident after another in the course of our lives. As time goes on and we are faced with various situations, we learn that He is faithful to His Word. He makes it real to us, and the more we become familiar with His Word, the more we see it as truth and wisdom. We rely upon it to define our way of life. The more we know Him, the more we can enter into full "experiential" faith in Yeshua relying upon His words when He said, "I am the way, and the truth, and the life" (John 14:6). There is no other way than Him, no other truth than His, and no real life but by faith in Him!
This is what a born-again experience is: the opening of our innermost being to the place of trust in God so that the Spirit of God comes and enters our lives in a way we've never known before. At that point, God begins a secret, hidden work in our hearts. What before were commandments written in stone, He now writes on our hearts. Commandments like what He gave to Moses for how His people were to live in righteousness and love for Him and one another. Before, without God in our lives, most people "walked in their own counsels and in the stubbornness of their evil heart," (Jer. 7:24; 11:8; 16:12; 18:12). We now can choose to respond with a trusting and obedient heart in keeping with our New Covenant relationship with God. We still live in an imperfect world as imperfect beings but our desire now is to learn to please God at every turn, if we are truly His. We may find ourselves at war with the "stubbornness of our evil heart" but that's because we agree with God and want His will, not because we don't…. Or there wouldn't be a war inside of us. The temptation to sin is not a sin, it's a place of saying no to sin and choosing God. Being born again isn't just about saying no to sin, it's about dependence, where we see our life source coming from. The shift is from self to Savior, from dependence upon ourselves or others to dependence upon God. Admittedly it takes a lot of experiences with God to really learn to trust Him fully, but the more we trust Him, the more we find He is where our peace lies.
What we have come to see as normal in this Fallen world is in fact highly abnormal to God's ways or the Kingdom of God.

What about when we do sin, or fail Him somehow? And what about when we make decisions out of ignorance of how to walk wisely in Him and then realize what a mess we have made of things? Ignorance is not knowing, not being aware of how to do it His way. This is not the same as deliberately choosing to do what you know God would not want. That's rebellion, and many a believer suffers terrible remorse for their unwise choices and the consequences that developed as a result. Some of us are carrying the remorseful burden of wrong choices made before we even knew Yeshua or realized the errors of our ways. Remorse carries a deep sense of guilt, self-reproach, pangs of conscience, regret, sorrow and often shame. We get stuck right there, rehearsing it over and over, trying to agonize our way to peace and freedom from the remorse. But there is no faith in remorse and, therefore, it buys us nothing from God. Only in true repentance, coming to God in faith, can we receive His forgiveness. Remorse does not allow us to let go of our failings but keeps us ever mindful of them. Only when we accept as truth that Yeshua died for even that which torments us, can we find freedom in Him. This trust removes the regret from us and replaces it with gratefulness to Him. "For the sorrow that is according to the will of God produces a repentance without regret, leading to salvation, but the sorrow of the world produces death" (2 Cor. 7:10). Godly repentance is a matter of believing God that we're forgiven and it's over with.
Yeshua's atoning death cancelled all accusations against us. "He Himself is the propitiation for our sins; and not for ours only, but also for those of the whole world" (1 John 2:2). There are no sins or failures that are more heinous than others. They are all contrary to His nature. Either we repent and turn away from our sin, or we continue in sin. Or, if we feel like we'll never be free of the guilt of our past failures or sins, that's condemnation. Condemnation is never from God. Condemnation says you're hopeless; it's too bad to rectify. It is the voice of the adversary (satan) that tells you God is just waiting till you get your character right, but until then, you'll just have to keep trying. That is not God's voice! The devil not only speaks condemnation, but he tells us that God is doing the condemning when the opposite is true. God paid a very expensive price in order to buy our freedom not only from the consequences of sin but from our sin nature. Since God acted to restore mankind to Himself, He's certainly not condemning those who are trying with all their hearts to be right with Him. Stop agreeing with the devil and put your faith in God's provision for release from sin. Release is there for us to receive by faith.
Release from the guilt of our sins is a matter of where our focus is. Where our focus is, is where our faith will lie. Going over and over in our minds where we've failed, which usually includes saying it over and over to ourselves if not to others, only reinforces our condemnation. In effect, strengthens our belief (faith) in our own sinfulness. Oh, how the devil loves that. It's like he wraps us with layer after layer of hopelessness and guilt. It's a vicious cycle in which we try and think our way to relief by rehearsing the offence. We can get out of it with one grasp of Yeshua's forgiveness. Does that forgiveness seem too easy? It was not easy for Yeshua to pay the price for our forgiveness, but it is His free gift to us.
It is ironic, don't you think, that people who suffer the most from condemnation are people who deeply desire to walk in righteousness before God? Those who are in the most danger of being eternally condemned to separation from God are those who do not care at all and are generally oblivious to the fact that they will one day be accountable to God for their lives and deeds. The devil never bothers with those who are far from God. He doesn't have to work on their unbelief.
For believers, he's busy diverting our attention where he can get us focused on what we're doing or not doing as the measure of our righteousness. There's an interesting discussion Paul is having in the book to the Romans about some people who considered abstaining from certain foods was more "holy" than eating them. His point was the partaking or not partaking doesn't matter, what matters is where one's faith is, that is, how one is responding to what they believe is the Lord's leading for them personally: "The faith which you have, have as your own conviction before God. Happy is he who does not condemn himself in what he approves. But he who doubts is condemned if he eats, because his eating is not from faith; and whatever is not from faith is sin" (Romans14:22, 23). Well, that's a pretty definitive statement, isn't it? Selah.
If we are continually mindful that we are still in our sinful nature, then we believe more in our sinfulness than in His work of redemption. Not only are we going to be painfully aware of where we miss the mark, but we'll be equally as aware of where we think other people have missed the mark we have defined as "holy." In thinking we (and others) are still fighting the battle to try and get out of our old nature, we view our weakness much more clearly than we see His grace. Who we are in the natural looms larger in our minds to us than who He is in us by His Spirit. The Spirit always supersedes the natural, but once again, it is spiritual discerned. In effect, it is unbelief that makes sin scream louder than His sweet serene atonement.
We cannot become holy in order to be holy, we can only believe Him for holiness to be imparted to us.
There is no way to receive God's forgiveness other than through faith in Yeshua's finished work of redemption on the cross. Tragically, not all accept it, "for the word of the cross is foolishness to those who are perishing, but to us who are being saved it is the power of God" (1 Cor. 18)! We give high honor and praise to Yeshua in gratefulness for the forgiveness He died to give to us. But if we are feeling badly that we are not holy as we would like to be, or as we believe He would have us be, we will have trouble trusting Him with all our hearts. When that's the case, then we need to repent from our unbelief, forsaking it along with any sin we need to repent of, and make the choice to believe that God has delivered us from our sinful nature. You have His permission to see yourself as a new person in Messiah Yeshua, one who is being conformed (an ongoing process) into the image of His holiness. When you see yourself that way, you'll begin to see other believers that way as well. "From now on we recognize no one according to the flesh…. Therefore if anyone is in Messiah, he is a new creature; the old things passed away; behold, new things have come" (2 Cor. 5:16, 17). That's either true or it's not.
If we are waiting and hoping that we'll become wiser and "gooder" and yes, even holy as He is holy (Lev. 20:7; 1 Peter 1:16), or if we are waiting to come to the place where we can finally feel accepted by God because of what we do or do not do, we're waiting in vain. If we think we will finally come to a place of being sufficiently sinless so that we can then rest in His peace, it will never come to pass. Holiness is not a matter of outward conformity to a standard. One can conform outwardly but inwardly be far from righteousness because righteousness is a faith-of-the-heart issue. Yeshua spoke of some outwardly religious people saying, "This people honors Me with their lips but their heart is far from Me" (Matthew 15:8; Mark 7:6). If we conform or act because of any "pressure" other than from a heart of faith, we've missed what holiness is about. We access His holiness by faith alone. Does God judge us by our deeds? Yes, but it is deeds that are motivated by faith in Him that count for righteousness. If He's not the impetus for our actions, our motive is for our own glory, security, or advancement.
It would be salvation by us, not by God. We came to him by a work of the Spirit and that is how we must continue. Nothing we can do will make it any different. "Having begun by the Spirit, are you now being perfected by the flesh?" (Gal 3:3b). We are being perfected, but it is by faith first. As we have faith in God, we will do righteous deeds. But if we do deeds or outwardly conform in order to attain or maintain righteousness, our eyes are on ourselves and not on Him. There's no faith in Him in that.
So the question arises, what then are the works or deeds that we are to do? We have the same question as some folks asked Yeshua, "…What shall we do, so that we may work the works of God?" We get the same answer from Him today: "Yeshua answered and said to them, "This is the work of God, that you believe in Him whom He has sent" (John 6:28,29). Believe in Him! Believe what exactly? That He died an excruciating death in order that we may come fully to God for His cleansing and forgiveness and He can continue the work of conforming us to the image of His Son. Our part is to believe Him before anything else. We cannot become holy in order to be holy, we can only believe Him for holiness to be imparted to us. This will only come about as we have faith in His Word and as we repent He receives us and any judgment for our sins are over and done with. For this reason, "let us draw near with a true heart in full assurance of faith, having our hearts sprinkled from an evil conscience" (Heb. 10:22).
So now, let me ask you a question, one I've had to ask myself, even this week. Sometimes life gives us reason to question what we really do believe of God, doesn't it? May I suggest that if your peace is disturbed, don't wait for it to wear off or allow yourself to be distracted. Don't try to ignore the roaring lion inside. Don't let it remain in your inner spirit, hoping it will go away or get fixed somehow without dealing with it. Deal with it. Learn what God wants you to learn from it so you don't have to go round that mountain again. Here's a series of questions you may want to take to before the Lord if any of this has rung a bell of familiarity inside you: Where, if anywhere, have I not trusted in God's goodness? Where am I living out of my attempt to compensate in my life for my lack of real faith and trust in Him? Is there an area where I'm not really trusting God so that I'm taking matters into my own hands to try and ensure the outcome? Am I'm trying to better myself by trying to 'be' godly outwardly but inside I'm not connecting with Him? Am I conforming to outward standards while hoping and waiting to be good enough to match what I'm doing outwardly?
If you're really born again, and even if you're not (yet), God is at work in your life to make you holy as He is holy. That word holy means to be "other", "to be set apart from the rest". If the 'rest' of the world is operating in self-attempts to protect, secure, and advance themselves while attempting to find peace, they are operating in the ways instigated by the devil. Before the Fall there was no reason for Adam and Even to protect, secure or advance themselves. They already had everything. Every thing! The lie was that they didn't. So they gave up having everything for the lie that they needed to do something to have everything. We eat of that same tree of the knowledge of good and evil today. What we have come to see as normal in this Fallen world is in fact highly abnormal to God's ways or the Kingdom of God.
But we are not to be of the world's mindset if we are Yeshua's. We accept by faith that our sins are done away with in the eyes of God by the blood of Yeshua and we rest in His shalom. "Therefore, having been justified by faith, we have peace with God through our Lord Jesus Christ" (Romans 5:1). Our eyes of faith are now free to focus on the wonders of Who He is, His majesty and glory, of all He does for us daily, and His awesome mercy. Our energies are now free to reach out to others and say with the Psalmist, "Come and see the works of God, Who is awesome in His deeds toward the sons of men" (Psalm 66:5).
God has made a way for us to fulfill the goal of holiness which is to be one with God and to please Him. His desire for you and His intention is "that you may be filled with the knowledge of His will in all spiritual wisdom and understanding (and) walk in a manner worthy of the Lord, to please Him in all respects, bearing fruit in every good work and increasing in the knowledge of God" (Col. 1:9, 10). Are there works for us to do? There certainly are. And in the end, God will "render to each person according to his deeds" (Romans 2:6). Even then, when our deeds are "rendered" our faith in God will be made evident for, "…he who practices the truth comes to the Light, so that his deeds may be manifested as having been wrought in God." So let's give God all the glory and with grateful hearts receive His full redemption by faith, assured that one day we will hear precious and coveted words from Him , "Well done, good and faithful one" as we "stand in the glory of His presence, blameless with great joy" (Jude 1:24).
Reprint of this article is permitted as long as you use the following; Use by permission by Messianic Vision, www.sidroth.org, 2011.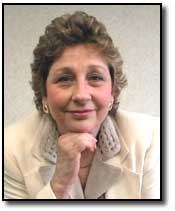 Scripture quotations are from the New American Standard Bible Copyright ©1960, 1962, 1963, 1968, 1971, 1973, 1975, 1977, 1995 by The Lockman Foundation, La Habra, Calif. All rights reserved. Used by permission.
---