God Is the Ultimate Promise Keeper
by Lonnie Lane
Most Jewish people and others who do not know Yeshua, know little of what's in their Bibles, therefore have little or no awareness of the extent of God's promises to Israel. I had a conversation recently with a Jewish friend, someone very active in the Jewish community and involved in her synagogue, who was quite concerned that Israel could be destroyed by her enemies. I reminded her of God's promise to Israel through the prophet Jeremiah that the sun, moon and stars would have to be destroyed and be no more for Israel to be destroyed and be no more (See Jeremiah 31:31-37.) This was all new to her. It may be new to a lot of believers as well.
Because my ear is tuned to hearing what people, believers in particular, believe about God and Israel, I am sometimes amazed at how entrenched the church's "replacement" of God's promises to Israel are, by rendering them as spiritual promises to the believers INSTEAD of Israel. As a result they are, usually unknowingly, actually taking a stand against God's Word by not agreeing with what God said to and about Israel. It has been assumed that because most Jewish people have not believed in Yeshua as their Messiah, they are basically off God's radar screen. He has no interest in them other than the same distant, impersonal way He appears to care for pagans or atheists. He's just not really there for them they way He is for "us."
Some believers actually take a stand against God's Word by not agreeing with what God said to and about Israel.

This Israel issue does have spiritual implications on our own personal relationship with God as believers. If we don't know in our "knowers" that God has not forsaken Israel after all those promises to them, how can we be truly sure He won't forsake us when/if we fail Him? Put more positively, when we know-that-we-know-that-we-know that God is good and merciful and He continues to keep His promises to and about Israel, our faith is strengthened by seeing His faithfulness to His Word. Despite most Israeli's present distance from Him, He is not distant from her, but in fact, God is her "very present help in trouble" (Ps. 46:1). He remains faithful to His Word regarding Israel, for "if we are faithless, He remains faithful, for He cannot deny Himself" (2 Tim 2:13). If He said it, no matter when He said it and to whom, He will remain faithful to fulfill His Word.
There are well-meaning Christians, however, who are seemingly unaware there was a no-kidding sovereign miracle of God that took place in 1948 when Israel was back in her land again after 1800 years. I was told by a man greatly respected in the Christian community as a prophet and teacher that "Israel is no different than Korea or Guatemala, or any other nation. There's no specialness to Israel now. God has no more interest in Israel than any other nation." His ministry is largely about personal issues, such as growing in faith, inner healing, etc. and not global ones. Maybe his narrow focus has kept him from seeing world events that move us toward God's redemptive culmination. So even if a respected minister of the gospel tells you otherwise, God remains faithful to Israel as witness of His sovereignty, faithfulness and the truth of His Word.
There are many voices in the world today. Some shout louder than others. I expect they will grow even louder as the devil is more dominating and forceful. Remember that Elijah was able to differentiate between the noise which "the Lord was not in" going on around him from the "still small voice" (KJV) of God which was as "a sound of a gentle blowing" (1 Kings 19:11, 12). We too need to be able to make that differentiation between the voice of error and the voice of the Lord, not just about Israel, but about many issues. If you happen to wonder why this tiny little voice (me) is saying some things that you've heard before, it's because it is so critically important to make this commitment to God now so that we will not be swayed by those voices that shout or speak to us compellingly us regarding things counter to the Word of God. If your faith is buckling or shaky, get into the Word of God and let your spirit hear what the Spirit of God whispers to you. He never coerces, but He is there if we want to hear from Him. "If anyone has ears to hear, let him hear (what the Spirit is saying)" (Matt. 11:15; 13:9; 13:43; Mark 4:9, 23; 7:16; 8:18; Luke 8:8; 14:45). I've listed how many places these words can be found so you can see how strongly the Holy Spirit is trying to get this across.
God remains faithful to Israel as witness of His sovereignty, faithfulness and the truth of His Word.

There are 953 verses in the Bible that link Israel with God, so surely He would not abandon them. He also promised that once restored from being captives of pagan nations, God would see to it that NEVER AGAIN WOULD THEY BE REMOVED FROM THE LAND OF PROMISE, despite what any other people, nations, or the devil threaten or attempt. Hear God's own words through His prophet Amos (9:14, 15):
"Also I will restore the captivity of My people Israel,
And they will rebuild the ruined cities and live in them;
They will also plant vineyards and drink their wine,
And make gardens and eat their fruit.
I will also plant them on their land,
And they will not again be rooted out from their land
Which I have given them," says the LORD your God.
All of this has continued to take place: the cities are rebuilt and thriving, Israel exports excellent wines to the world, the desert is now a paradise of vegetation, flowers and agriculture. Not only do they eat their fruit in abundance, so does much of the world as they export a high volume of oranges and other fruit to the world. Despite repeated attacks against them by armies greater than their own in terms of numbers, including whole nations bound together against them, they remain rooted in their land. They continue to prosper by the grace and favor of God. Let's look at some of those words of God's goodness to Israel and hopefully you will be strengthened in your own faith in God.
"Jethro (Moses' father-in-law) rejoiced over all the goodness which the LORD had done to Israel, in delivering them from the hand of the Egyptians" (Exodus 18:9).
"Then Moses said … "We are setting out to the place of which the LORD said, ' I will give it to you'… for the LORD has promised good concerning Israel" (Nu. 10:29).
"Joshua said, "Not one of the good promises which the LORD had made to the house of Israel failed; all came to pass" (Joshua 21:45).
"Blessed be the LORD, who has given rest to His people Israel, according to all that He promised; not one word has failed of all His good promise, which He promised through Moses His servant" (1 Kings 8:56).
"They sang, praising and giving thanks to the LORD, saying, " For He is good, for His lovingkindness is upon Israel forever. And all the people shouted with a great shout when they praised the LORD" (Ezra 3:11).
"I shall make mention of the lovingkindnesses of the LORD, the praises of the LORD, according to all that the LORD has granted us, and the great goodness toward the house of Israel, which He has granted them according to His compassion and according to the abundance of His lovingkindnesses" (Isaiah 63:7).
"Do not fear… you men of Israel; I will help you," declares the LORD, "and your Redeemer is the Holy One of Israel" (Isaiah 41:14).
Let's remember that while we who believe in Yeshua know that "our Redeemer lives," He is Israel's redeemer first.
"And He will turn many of the sons of Israel back to the Lord their God" (Luke 1:16).
"Behold, days are coming, says the Lord, when I will effect a New Covenant with the house of Israel and with the house of Judah" (Jeremiah 31:31; Hebrews 8:8). Let's also remember that God's New Covenant was first made with Israel, not with the nations.
"I will dwell among the sons of Israel, and will not forsake My people Israel." (1 Kings 6:13).
There are thirty-five times in the Bible when God calls Israel "My people." What is God's, He guards as His. But some may say, that was then, this is now. There are more Jewish people coming to know Messiah, having learned of His goodness, in the last ten years than in the last ten centuries combined. Here's what God had to say about this time in history:
"For the sons of Israel will remain for many days without king or prince, without sacrifice….
Afterward the sons of Israel will return and seek the LORD their God and David their king; and they will come trembling to the LORD and to His goodness in the last days" (Hosea 3:4,5).
There are thirty-five times in the Bible when God calls Israel "My people." What is God's, He guards as His.

One of the ways we know that we are close to the "last days" is the fact that Jews are coming to know the goodness of God through their Messiah Yeshua. God has also spoken about those of us in diapora (dispersion) and not in Israel who come to know Him, like myself here in America. Here's what He said:
"So it shall be when all of these things have come upon you, the blessing and the curse which I have set before you, and you call them to mind in all nations where the LORD your God has banished you, and you return to the LORD your God and obey Him with all your heart and soul according to all that I command you today, you and your sons, then the LORD your God will restore you from captivity, and have compassion on you, and will gather you again from all the peoples where the LORD your God has scattered you.
If your outcasts are at the ends of the earth, from there the LORD your God will gather you, and from there He will bring you back. The LORD your God will bring you into the land which your fathers possessed, and you shall possess it; and He will prosper you and multiply you more than your fathers."
As it has been written, so it shall be done!
Reprint of this article is permitted as long as you use the following; Use by permission by Messianic Vision, www.sidroth.org, 2011.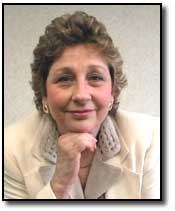 Scripture quotations are from the New American Standard Bible Copyright ©1960, 1962, 1963, 1968, 1971, 1973, 1975, 1977, 1995 by The Lockman Foundation, La Habra, Calif. All rights reserved. Used by permission.
---