God, Goats and Getting Free (Lane)
God, Goats and Getting Free
by Lonnie Lane
Have you sinned today? If the answer is yes, do you know exactly what sin it is that you actually committed? Many of us live under a kind of cloud of "I shudda…," or "I cudda…" or "I shuddn't of…." We have this vague malaise of discomfort that we're not entirely right with God. Or even with others, unlike Paul who said, "I thank God whom I serve with a clear conscience" (2 Tim 1:3). However, that's not what he said when he wrote to the Corinthians and 'fessed up and said, "I am not practicing what I would like to do, but I am doing the very thing I hate…. For the good that I wish, I do not do; but I practice the very evil that I do not wish. But I am doing the very thing I do not wish to do" (Romans 7:15,16, 19, 20). He had to learn to walk with a clear conscience and so do we. We may feel this slight or even deep sense of guilt sometimes, or all the time. Some of us live under a heap of piled up sin and failure. And often, we're not even sure exactly what for. Some of us know why but we don't know really what to do about it. We've confessed it, even gotten prayer for it, but it remains and we don't feel the freedom Yeshua died to give us. For some, it may be so pervasive that we don't come near to God. Like Adam and Eve, our sin causes us to withdraw from God" and we don't think we have the right to come to Him until we get caught up. But the problem with that is, we never get really caught up. Helloooo. Anyone hearing me out there?
That guilt is not how God intended you to live. He doesn't want you to live with an overloaded conscience. He wants you to enjoy life with a clear conscience. He wants you to live in the reality of His forgiveness NOW! Faith is a NOW experience. The pastor emeritus in my church preached a message this past week that fits in here. He pastored this church for many years until his son took over. He is like a grandfather to many in the church. And so he is affectionately identified by some as Grandpastor. Grandpastor has enough years under his belt in the Lord to speak about faith with authority. "Faith isn't for what happened in the past. You can't change that," he said. "Faith isn't for tomorrow because if it's always for tomorrow, tomorrow will never come. Faith is for today!" Here's another of those keys. We believe God today for what He's called us to do today. Oh, of course, we are also believing Him for tomorrow, but we're following Yeshua today; we're obeying Him today because we love Him today. We believe the Gospel today, to cleanse us today. He will prepare us for tomorrow by having us walk in the fullness of His mercy and grace today! To quote Paul again, who evidently got this thing right, we are to be "holding to the mystery of the faith with a clean conscience" (1 Tim 3:9). There is a mystery to faith. We believe things that are not to produce that which will come to pass. True, that's often in the future, but if we don't do the believing today, there won't be a future of that thing. It's today that counts. Or tomorrow won't!
So what about this tinge of green guilt to our sunny lives? It happens to be that time of the year of the Ten Days of Awe as I am writing. They begin at Rosh Hashanah and end at Yom Kippur. Greek thinking is linear (we start here and go to way out there –>.) If you miss it along the way, it seems hard to catch up. But Hebrew thinking, which is really God's ways, is circular, cyclical … as in round and round. Each year is designed by God to bring His people into renewed relationship with Him through His appointed times of celebration, during six feasts and one fast throughout the year. God's cycles are to bring us into His goodness and free us from what hinders us from walking with a clear conscience with Him. His cycles are for new levels of blessings, healing and wholeness.
These festivals are to be kept for all generations, including by "sojourners" (non-Jews) who attached themselves to Israel to follow their God. That would mean all you dear folks who are following Yeshua who aren't Jewish. The festivals are very important to God and He gave them to (all of) us as types of His Son so we would recognize Him when He came. They also reveal to us God's Word is true and God is faithful to keep His Word.
* Yeshua was crucified on Pesach/Passover
* Raised from the dead on Tu B'shvat/First Fruits. (1 Cor 15:20)
* The Holy Spirit came to the church on Shavuot/Pentecost. (Which in also the anniversary of God giving the Ten Commandments to Moses.) With each, God instituted a new government for how His people are to live their lives before Him.)
Lest you think that the feasts became obsolete in the New Covenant, Paul planned his missionary trips around the feasts so he could partake of them. See Acts 20:6-16 for instance. He sailed after Passover and wanted to reach Jerusalem by Shavuot (Pentecost) in order to celebrate it.
Israel was a society based on agriculture, and the feasts follow the agricultural year. Each year there are new times to plant, tend, harvest and reap. To us, we're out of touch with such things and have little tied to our lives that indicate seasons in the same way. As God gave them seed to plant and rain to water and brought about a harvest, the feasts were times to celebrate. Passover, of course, was a celebration of being set free from Egypt. Sukkot (tabernacles or booths) is to remember when we lived in tents before God brought us into the Land, but it's also to anticipate the coming of Messiah when we will all dine together under His chuppah, His bridal canopy.
Israel, of course, observed the appointed times and for the most part, still does. Though the believers in Yeshua originally saw themselves as worshipping the God of the Hebrews, in time Yeshua lost His cultural identity (due to no fault of His own) and the customs and traditions, even the edicts from God, were no longer recognized as relevant to believers in Yeshua. It's what happened; it's not what God planned. He does give us free will. But, praise the Lord, God is restoring to His people what he said was meaningful in the beginning. In what we call the Millennium, people are to go up to Jerusalem: "Then it will come about that any of the nations that went against Jerusalem will go up from year to year to worship the King, the Lord of Hosts, and to celebrate the feast of booths (Sukkot) and it will be that whichever of the families of the earth that does not go up to worship the King, the Lord of Hosts, there will be no rain on them" (Zechariah 14:16-18) Why so stern? Because after all the anti-Messiah (and anti-Israel) rebellion that went on, it would be out of a rebellious spirit that people would disregard God's Word and God will be protecting those who seek to follow God with all their hearts from that spirit while making it evident who they would be they're the ones in drought. Those who come to Jerusalem will have abundance of rain and crops and all they need. In anticipation of that time, thousands of Christians joyfully descend upon Jerusalem from the world over during these festivals today (!), especially for the Feast of Tabernacles in the Fall. Even in local churches and area convocations, believers are getting together to celebrate the feasts. We are getting ready for the coming of the Lord! So let's talk now about what appointed times we have before us as I am writing this article.
Rosh Hashana is to take place on the 7th month, 10th day. This year (2008) it will be September 30th. It is called the Jewish New Year, though biblically God ordained that Passover in the Spring was to be the new month. Makes sense, doesn't it, to have the new year start in the Spring, a time of new beginnings, not to mention what new beginning the Exodus from Egypt was? But when Israel was exiled to Babylon they absorbed the Babylonian calendar and just kept it after they returned. There is a tradition that this time of year is the anniversary of the world, the birthday of creation. That would certainly be a new year. (Incidentally, we celebrate the secular new year on January 1st because Julius Caesar introduced the Julian calendar (in honor of himself) and to further honor of the god Janus who was the god of doors and gates and transitions, he named the first month after him/it.)
Rosh Hashanah is really called Yom HaTeruah, which means the blast of the trumpet. It's a wake up call from God. It alerts us to take stock of ourselves before Him. It's an opportunity to come clean with God. The trumpets sound to begin "Ten Days of Awe" seemingly, awe at the holiness of God and our need to be accountable to Him. It's a time of introspection and self examination before God. A trumpet was a shofar, a ram's horn. The shofar blasts were to call the people to attention, to war, to mobilize them to move. There are different blasts to convey different messages. This was the communication system from God to Israel. Not what you'd call high tech but does God need high tech? A ram's horn did it. Doesn't the sound of a shofar do something to you inside? God designed it that way. The first time it's recorded as having been heard in the Bible was on the mountain when God descended to speak to the children of Israel. The last time it will be heard on earth is at Yeshua's return when "in the twinkling of an eye…the last trumpet…will sound" (1 Cor 15:52). God made the shofar sound to stir up something inside of us that says: God is! And we are accountable to God, take this seriously. When I hear the sound, I am immediately transported to the desert at Sinai, standing on the sand with my people, suddenly attentive to what is happening. Are we moving? Is God speaking? Maybe it's racial memory but that sound really does have impact on me. You too?
The Ten Days of Awe between Rosh Hashanah and Yom Kippur are called Teshuvah and mean literally "to turn" or "to return." It's about repentance and getting back in line with God. Not only does God have cycles of redemption and celebration, but we also have cycles in our own lives. Some are what the stuff of life is made of, others are delightful, but often we have cycles or things that take us out of the peace and joy the Lord intends for us. This is a time to ask God to show you if there are any cycles or events that are or have been hurtful to you or others, areas of destruction or apathy in your life. It's a time to ask Him to reveal any sin you aren't aware of. What sin He reveals He gives us the grace to forsake, what temptation he makes evident to us He has given us the power to overcome. "No temptation has overtaken you but such as is common to man; and God is faithful who will not allow you to be tempted beyond what you are able, but with the temptation, will provide the way of escape also, that you may be able to endure it" (1 Cor 10:13). There is no violation against His Word that He doesn't make a way out of it. Therefore, we can turn from sin, any sin, all sin. But sometimes we need to get alone with God to find out what sins are plaguing us.
I taught this recently and preached myself into a commitment to let God show me what I was telling others they should do. So I am taking time with God (almost) each day (and the ten days hasn't really begun yet as I write) to let Him show me where there are pockets of shadows tucked way down inside. Guess what? There are some. I don't believe I'm "in sin" but I see that there are things that keep us in cycles of defeat that we're not aware of, unless we give Him opportunity to show them to us. One time years ago, I had something happen in my life that was quite painful to me. I didn't want to share it with anyone. But God told me I had to share it with the sixty women in this huge Bible class I was in. Your life is My life, He told me. (I don't think I'm the only one; it's for all of us.) So I shared it, and it turned into such a blessing and there was so much support and prayers and it taught me that transparency can be freedom. Hiding means you have to constantly keep it under wraps, with a fear attached that it might leak out. What kind of Kingdom living is that? It's not hidden from Him, so you might as well bring it to Him in repentance. But sometimes we just don't know it's there. God will show us if we take some time and tell Him we're coming to Him to shine the light of His Spirit into our souls to bring freedom from anything that hinders.
We may have to confess that we have been living in unbelief, that we haven't really trusted Him as we know He can be trusted. Or that we've kept this thing from Him we're not telling Him about. Perhaps we've been trying to deal with it on our own and didn't think we should bring it to Him. Or maybe we need to come to Him to help us with something and we thought we should "get it together" before we did. That's independence. Where's the faith there? Tell Him about it. Perhaps we've been stymied in the spirit realm by mis-belief because we've been believing something that's not biblically correct. He showed me just this week that I had been taught something unbiblical as a new baby believer and it had settled in my spirit and had caused me to misunderstand something about God. I could then consider what the Bible said and put it right in my mind. So it isn't always about sin. There are ways he wants to lead us and guide us, but we have to come to Him for Him to show us. He will show you if you quiet yourself before Him. This is a precious time to come to God and rest and let Him wash you and cleanse you, strengthen and release you from things that you've been lugging around for a year, or thirty years. These days of awe are God's opportunity to come to Him with whatever is on our hearts and be entirely open with Him, as well as entirely dependent upon Him to show us where we are not pleasing to Him and to allow Him to show us where we are perhaps sabotaging our own walk with Him. He will gently show you and tenderly correct you. He's not angry with you. Yeshua already took the anger for your sin and failure to follow Him as we should. "Let us draw near with confidence to the throne of grace so that we may find mercy and grace to help in time of need" (Hebrews 4:6). This would be a time of need; you need Him to show you what may even in the least bit be hindering you from walking clean and with a clear conscience with Him.
You may want to make a list of these transgressions, repent of them and then burn them writing "I'm forgiven!" across the page. You may want to share them with someone to pray with you. We are exhorted to "confess your sins to one another and pray for one another that you may be healed" (James 5:16). This means spiritual healing, emotional healing or physical healing. When Yeshua told the young paralyzed man that his sins were forgiven, it translated into him being able to walk again. There is ample biblical evidence that sometimes our physical ailments have spiritual roots. Finding someone with whom you can be open and honest, even if it's a Bible study full of folks, can be very healing, not only for you, but quite possibly for someone else who needed to hear what you verbalize. Warning: Be careful who you share things with though, taking into account the severity of the transgression. Not everyone is trust-worthy of your confidence and truth and will seek to protect and restore you.
Yom Kippur arrives at the end of the Ten Days of Awe. This is the most holy day of the year. It is a day of repentance and restoration. Yom Kippur is required. It's not optional for anyone following Yahweh. God said it's for all generations, including for the "aliens" (Gentiles) among them. "And this shall be a permanent statute for you: in the seventh month, on the tenth day of the month, you shall humble your souls and not do any work, whether the native or the alien who sojourns among you. For it is on this day that atonement shall be made for you to cleanse you; you shall be clean from all your sins before the Lord. It is to be a Sabbath of solemn rest for you, that you may humble your souls; it is a permanent statute" (Leviticus 16:29-31). Repentance is a gift to free us, not a time to bear rebuke. Everything God does is redemptive. We were created to be with Him, but sin robs us of Him and Him of us. It violates His character and what He has created to be holy us! This includes our relationships with Him and with each other. Only God can really meet the deepest need in us to be accepted and loved. Apart from God, nothing can really satisfy us but attempts to fill up the void in us leaves us feeling more empty. That's often what we need to repent of.
To restore fellowship with God, sin must be dealt with. That's what atonement does. It covers the sin so that every sin of the past is obliterated as if it never happened. When Atonement is made, there is no guilt, no regret and no shame! Atonement opens the door to freedom in Him. It's over and done with. If we are still feeling like the guilt is upon us, then either we're still in the sin and we need to turn from it, or we aren't believing that Yeshua died for our sin and that it is sufficient to restore us to God. It's a matter of "today faith" to believe God has forgiven me when I confess and turn from my sin today. When we sin, we are to go immediately to God and receive His forgiveness and immediate restoration. We don't have to bring an animal for sacrifice, or wait for a communion service, or wait until Yom Kippur. We have access to the Atoning Blood of Yeshua immediately. Today! Yom Kippur is a reminder that our Atonement has been fully accomplished for us.
But it is also a day to come to God and know that those sins which we may have carried too long, I can now give to Him officially and finally. That doesn't mean they weren't effectively dealt with the moment I repented and turned from the sin. It means that I am honoring God and His Word by setting this day apart as I am able, to honor all that He has done for me and to be thankful. After the ten days of self-examination and rest in God (or anytime really) I can thank Him for all that He's done for me and those I love and care about.
Should you need a visual picture of your sins being carried away from you, just as God gave such a picture to Israel, perhaps this will help. Involved in the Yom Kippur ceremony were two Goats: One was the blood sacrifice for atoning for the sin. The other was the "scape goat." The high priest took the two male goats, perfect in every way, for a sin offering. He slaughtered the first one and sprinkled the blood on the mercy seat. (See Leviticus 16) It's like God saying, "The wages of sin is death, but I will let this goat die instead of you." It was to show that sin takes away life. Each person knew that goat was being killed in lieu of themselves for their sin.
The other goat bore their sins away. The high priest laid his hands on the head of the goat and confessed all the sins of Israel imparting them to this goat. Laying on of hands can impart spiritual realities. This goat was then led out into the wilderness where it was released to wander and die. The sins on the goat would bring a sure death to him. Seeing their sins led away was a visual for Israel to grasp that the sins were no longer theirs. They were on the goat. In a similar way, Yeshua took our sins away from us. They went onto Him who died in our place. We have a kind of scape goat today in that just as the High Priest confessed Israel's sins onto the goat, we can confess our sins to Yeshua and they are removed from us. That's the most profound truth in the universe! Nothing will impact your life more than that reality!!
As further visible proof that the sins were forgiven, each year a red sash was tied to the door of the Temple. When the atonement was accepted by God, the sash would miraculously turn white. This took place year after year. This is what Isaiah meant when he said, "Though your sins are as scarlet, they shall be white as snow" (Is 1:18). The Talmud gives an account that 40 years before the destruction of the Temple the sash no longer turned white. If you do the math, you see that 70 AD minus 40 = AD 30, exactly when Yeshua was crucified. That year Yeshua became the sacrifice a goat was no longer necessary. This sash was God's way of saying the goat sacrifice of atonement was no longer accepted by Him. He had provided His own sacrifice in Yeshua. He had fulfilled the requirement for Atonement.
The requirement of repentance isn't rejection or rebuke. Rather it's acceptance. God reached His arms all the way out on a cross to send your sin as far as the east is from the west. You access this atonement by faith. If you believe it, your sins are covered. Belief in His Atonement is indicated by your behavior. Sin is a violation against the very character of God and as we see in His dealings with Israel, His heart is broken when we sin. It hurts God's heart because He knows how much sin hurts us! True repentance comes when we realize that it's not that we got caught doing a "bad thing," but that we have sinned against God Himself and acted in a way that is contrary to His very nature and character. This revelation results in a subsequent change in behavior and a turning away from sin. When we receive that revelation, it is great and lasting power to turn away from sin so that when it happens, we immediately come to the cross and leave it there. It is "the riches of His kindness and tolerance and patience…knowing that the kindness of God leads you to repentance" (Romans 2:4).
The greatest revelation we can ever have is knowing that as we truly repent (even if we have to cry out to Him for help as we realize our dependence is wholly upon Him and not our will-power), we are accepted by God and restored to Him in Whom there is peace and joy forever more. There's the motivation to repent wanting to be right with Him. Why? Because He is God and that's enough reason! But also because our greatest joy is to enjoy Him. Jonathan Edwards preached that God's greatest joy is to have us enjoy Him! Repentance is a gift from God to bring us into His joy. The holidays of Rosh Hashanah and Yom Kippur were designed by God to bring us a time of coming full clean before Him and rejoicing that all our sins have been done away with.
"Now may the God of peace Himself sanctify you entirely; and may your spirit and soul and body be preserved complete, without blame at the coming of our Lord, Messiah Yeshua" (1 Thes. 5:23).
Notes: Parts of this article were gleaned from The Cycles of God, by Robert Heidler, Th.D. For more on this topic go here.
Sincerely His,
Lonnie Lane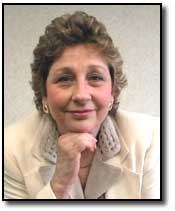 ---