Glory and Power, Ours to Enjoy

by Lonnie Lane
When Sid's guests talk about
the power of God descending upon a meeting, isn't that the same "energy" that
New Age meetings often experience? One man wrote with this concern, being wary
that some supernatural experiences or teachings may be more of the devil than
God, more New Age than Christian. The devil at best is only an imitator of the
things of God. Whatever his "energy" is, it is surely not the glorious power of
God!
The devil at best is only an imitator of the things of God.

That some power or energy exists
in demonic experiences does not diminish in any way the reality that God's
power exists and it exists in far greater measure. Christians have long been
afraid of many of God's attributes for fear of it being of the devil and we
have, therefore, been weak and ineffective in areas where God has given us much
more "power" than we are accustomed to using for His glory. It would seem that
the church has often had more faith in what the devil can do than what God can
keep us from. Didn't Yeshua pray for us, saying to the Father, "I do not ask You to take them out of the
world, but to keep them from the evil one" (John 17:15)? Do we really believe the Father honored
Yeshua's prayer? How we live our Christian lives answers that question. We do
obtain what we do from God by faith after all, don't we? But if we fear
stepping out in things that are legitimately of the Spirit because we think the
devil's ways will overtake us, we are believing a lie and don't know the power
of God's commitment to protect and keep us.
The issue of Tongues is a
perfect example of that fear of the devil. I was told that speaking in Tongues
was from the devil in my first church. I was also told that God doesn't speak
any more since the Bible was put together which presented a dilemma for me
because I got saved when God spoke audibly to me. I heard His voice. I know He
speaks today. It's like no other voice. There's power in His voice – and love.
Tender love coupled with Sovereign Authority, neither of which the devil can
imitate. But my church at that
time could not accept the voice I heard as God's; to them it had to be the
devil. Now I ask you – does the devil get people saved? Does he get people filled with the
Spirit of God? Perhaps this fear of the devil is behind what causes concern
that experiencing the power of God is more demonic or of more New Age "energy"
than Christian anointing.
I personally know of the
"energy" of demonic activity from my B.C. (Before Christ) days when I was
searching for the truth of God's existence. It was that energy that took me
from being an atheist to believing that the spiritual realm does exist. I know
that energy. But I also know the power of God from being in His presence and
there is NOTHING similar, I can tell you. There is no peace or reverence that
brings true humility before God in demonic activity. It does not evoke awe and
worship of the one true God who is far beyond what we can even imagine. Demonic
'energy' or presence leaves you feeling that if you just get to the next place
you might get to some experience that will satisfy you or answer some question
or give you some power of your own. But it never gets there. It can never give
you peace, because real peace comes from God, for only by "having been justified by faith, (can) we have peace with God through our Lord Messiah Yeshua" (Romans
5:1). There is no rest in anything
that doesn't rely on Yeshua by faith. In the devil's ways there is always the
drive toward the next experience. But that's all you get is experiences. Not relationship with God that brings a
security and acceptance and sense of well-being that nothing else in the
universe can bring but Him.
Do we, as believers in Yeshua,
also have a longing (as opposed to being driven) inside to experience more than
we have now? Absolutely. What we want more of is Yeshua. We want more
revelation of HIM, to truly know HIM as HE is. It's not an experience we are
looking for. We want more of His
love to be resident within us, we want more of His patience, His joy, His
compassion… and yes, His joy and His power. When we want His power it is not
for our own benefit (if we have a godly attitude) but we want His power to use
to benefit others. We're not just looking for an experience (or shouldn't be),
but we want to know the Lover of our souls more deeply, and to love Him
completely. The more we know and love Him, the more He can love others through
us and we share in His redemptive work as His co-workers. What a privilege.
It's not energy we're looking
for, but Jesus, Yeshua, the "King of kings
and Lord of lords" (1 Tim 6:15; Rev. 17:14; 19:16), the One in whom all power
originates, and Who "upholds all things
by the word of His power" (Hebrews 1:3 my emphasis here and forward) –  "for by Him all
things were created, both in the heavens and on earth, visible and invisible,
whether thrones or dominions or rulers or authorities–all things have been
created through Him and for Him. He is before all things, and in Him all things
hold together" (Colossians 1:16, 17). Whoooeeey! We're talkin' power
here. Holy power. Dominion power. We can get so used to living with God that we
have tamed Him, or at least our idea of Him, thinking that His power is just a
nice quiet way of His being there for us and making us nicer people. But those
who have been in His presence – I mean really in His presence – they will tell
you they have experienced His power.
They felt an energy that is beyond "nice." Sometimes the intensity of His power
is unsustainable in these bodies unless He extends His Hand to allow us to
endure the presence of His overarching power and energy, such as what happened
to Ezekiel: "Such was the appearance of
the likeness of the glory of the LORD And when I saw it, I fell on my face." Later he again has a similar experience:
" … behold, the glory of the LORD was
standing there, like the glory which I saw by the river Chebar, and I fell on
my face. The Spirit then entered me and made me stand on my feet, (Ezek
1:28; 3:23, 24). A grown man doesn't fall on his face unless he is confronted
with a power far greater than himself.
We're talking about power,
about energy from God. I want to
tell you, that if you've never felt the electricity of the Spirit of God go
through you, you have yet to experience some of what those first century Jewish
believers knew of and what numerous others in the Old Testament experienced of
God's power in His presence. In
other words, it's Biblical! This
same power is experienced by many believers in these days as well. Not that
we're seeking just an experience, I want to emphasize that again. We're seeking
an experience with the One who alone is our Redeemer, our Healer, our Deliverer
and our strength; the Lover of our souls. The manifestations of these
experiences in God do not always happen just quietly and unobtrusively or
without much awareness of His "otherness." He makes Himself known quite often, that He is there with us
in a powerful way, especially if we make way for Him to do so.
There is always freedom of choice in what God does; compulsion is of the devil.

I have felt that a word for
this season is that God would have us "take the limits off." Take the limits off of your thinking
and let God move in your life according to what His limitlessness is, not your
limitations, based on what you think you are capable of. He will equip us to do
far more than we are capable of on our own, if we will let Him. He doesn't
generally move into our lives and force us into something we have no concepts
of or desire for. However,"…it is God Who
is all the while effectually at work in you [energizing and creating in you the
power and desire], both to will and
to work for His good pleasure and satisfaction and delight" (Phil 2:13
Amplified version). In other words, God will work in us to have a desire to do
what will please Him. He never forces or drives us. It is satan that will do
that. There is always freedom of choice in what God does; compulsion is of the
devil. Let God prepare you for what He can do in your life, rather than have
your faith reach only as far as your own limitations so that you don't even
consider what He might want to do in your life. There are vistas in the spirit
available to you.
I actually began to pray recently,
for myself, and for my own congregation, beginning with Rosh Hashana, the
Jewish new year, that God would take the self-imposed limits off of our
thinking and expectations in our faith in Him. I'm already beginning to see God
do things that in the natural I would not have thought to do. Big things that
my natural vision would not have allowed for. We cannot, (read, CAN NOT) do the
things of God ourselves. We are incapable. Only God can do the things of God in
and through us. We've been thinking it was all up to us. But we get in His way
when we do things our way in our own strength and ingenuity apart from total
reliance upon God. We have many good ideas that are not really God ideas and so
they don't really accomplish what we hope they will. What He does works! No
wonder we're so limited and wimpy in the way the church on the whole functions.
If we're relying on our own "energy" and ability, we're of course limited. But
rely on God's power and ability – and watch what He can do. It may not even
seem big to you, but it could be greatly meaningful to others who are affected
down the line. Don't limit how God can use little you to touch others in ways
you may or may not even know about. Just expect big from our BIG GOD! Consider the faith and expectations of
our first brothers and sisters in the Lord, most of whom are not known to us,
thousands of them. Yet they changed the world.
If we superimpose the book of
Acts over our own acts, is there much of a difference in our effectiveness to
touch the world around us? You bet
there is. We've talked a lot on this website about how the removal of things
Hebrew and the Old Testament resulted in a loss of power in the church. Well,
I'm here to tell you that with the restoration of the church's growing
awareness of the validity of the Old Testament writings as a part of our
worship and walk with God that are meant to be lived by faith under grace,
there's a restoration going on that includes the power of the Lord manifesting
in our midst. But to be sure it's God who is behind what's going on in this
"power," let's try and peek into the Scriptures a little to see if what was happening
at other times gives us more insight into this issue.
Very often in Scripture power and glory are
linked, 21 times to be exact. The word in Hebrew for "glory" carries with it
the sense of weight, or weightiness. I'm not alone, many will tell you that
when the power of God is upon you, you can feel the weight of His glory upon
you. God's presence is not just a New Testament experience. King David seems to
have lived a great deal in God's presence. One day he virtually exploded with
awe at Who God is: Yours, O LORD, is the
greatness and the power and the glory and the victory and the
majesty, indeed everything that is in the heavens and the earth; Yours is the
dominion, O LORD, and You exalt Yourself as head over all" (1 Chron. 29:11).
Do you remember when Solomon was dedicating
the Temple? At that time the priests put Moses' tablets in the Holy of Holies.
The presence of the Lord was so great, there was so much energy in the place
that the priests could no longer stand. "It
happened that when the priests came from the holy place, the cloud filled the
house of the LORD, so that the priests could not stand to minister because of
the cloud, for the glory of the LORD
filled the house of the LORD" (1 Kings 8:10,11). The glory cloud comes with
felt power. A few of Sid's guests talk about being in the glory cloud and of the
power (energy) of God that is felt. This wasn't New Age power in the Temple
then, nor is a glory cloud today either.
When Solomon began praying he was standing on
his feet. "And Solomon stood
before the altar of the LORD in the presence of all the congregation of Israel,
and spread forth his hands toward heaven…." (1 Kings 8:22). But by the time
he finished his anointed prayer, he was on his knees, having buckled in the
glorious presence of God. "…And it was
so, that when Solomon had made an end of praying all this prayer and
supplication unto the LORD, he arose from before the altar of the LORD, from
kneeling on his knees with his hands spread up to heaven." (:54). That's what happens when you 'feel' the
power of God's presence to the extent that Solomon and the priests did that
day.
Are we less effective in being His witnesses because we are not looking to the Holy Spirit for His power – the kind of power Yeshua received from the Spirit?

Now let's go to the New
Testament. It appears that the people in Luke 6:19 were aware that it was power
that was coming from Yeshua and healing them: "And all the people were trying to touch Him, for power was coming from Him and healing them all" (Luke
6:19).  Luke could have just said
that touching Him brought healing without mentioning the power. It was the power that brought the
healing. The power comes from God through the Holy Spirit's presence which is
why Yeshua could do the miracles that He did. He didn't do them because He was
the Son of God. God had to anoint
Him with power to do them: "You know of
Jesus of Nazareth, how God anointed Him with the Holy Spirit and with power,
and how He went about doing good and healing
all who were oppressed by the devil, for God was with Him"  (Acts 10:38). This means that as He
commissioned His disciples (Are you one of them?) to "Heal the sick, raise the dead, cleanse the
lepers, cast out demons" (Matthew 10:8), He gave them the power to do it,
the same power He needed to do the miracles. If He couldn't do them without the power of the Holy Spirit,
certainly neither can we. We must rely upon the Spirit of God to anoint us with
the same power He had if we are to do the same works that He did. That's why He
made this clear: "You will receive power
when the Holy Spirit has come upon you; and you
shall be My witnesses both in Jerusalem, and in all Judea and Samaria, and even
to the remotest part of the earth" (Acts 1:8). Are we less effective in being His
witnesses because we are not looking to the Holy Spirit for His power – the
kind of power Yeshua received from the Spirit?
Yeshua knew He had this power
operating within Him. We know that because the Bible tells us He knew when the
power was "tapped" by someone with faith: "Yeshua
said, "Someone did touch Me, for I was aware that power had gone
out of Me" (Luke 8:46). It takes power to heal, whether it's made
evident or not, whether someone "feels the energy" or not. Somehow the woman
felt something in her own body of energy and power because she knew that she
had been "instantly healed" (Luke
8:47). How would she know that? She didn't have time to look to see if the
blood had stopped and you don't actually feel bleeding. She felt the power go
out of Him into her own body. To me, that makes a pretty good case for
experiencing an impartation of the "energy" of God when the Holy Spirit is
present.
Now that we've established that there was
power that could be felt coming from Jesus…..The culminating "power and glory"
verse is found when John witnesses the reign of King Yeshua in His Temple when:
"…the temple was filled with smoke from
the glory of God and from His power and no one was able to enter
the temple…." (Rev.
15:8). Again, power! Energy! Coming from God.
You can see why
satan would try and imitate God's power because power is innate in God and
emanates from Him. If satan wants to be God, he better come up with power. The
best he can do is some "energy" but it's never the goodness of God that is
manifested, or His saving, redeeming, life-transforming power. And while we're
talking about the devil, guess what it is that he and his demons (or those in
rebellion against God) are ultimately barred from: "These will pay the penalty of eternal destruction,
away from the presence of the Lord and from the glory of His power" (2 Thess. 1:9). Selah.
No, we certainly don't want to miss out on or be kept from the glory of
God's power!
What did Yeshua give to His followers when He prayed, "The glory
which You have given Me I have given to them…" (John 17:22). There's more to that verse, of course, but the point here is that – amazing as this is
to contemplate – His glory is now ours, and, as we saw, Scripture makes it
clear that His glory is linked with His power. They are inseparable. How that
power manifests is manifold, but we cannot discount the felt-evidence of that
power as is revealed so many times in Scripture. Paul, a man in the know about the
things of God prayed fervently, "that He would grant you, according to the riches of His glory, to be strengthened with power through His Spirit in the inner man so that Messiah may dwell in your hearts through faith" (Eph 3:!6, 17). Where
Yeshua is, His power is. His mercy and goodness is, His redemptive power is.
And sometimes we can feel it!
In these last days, with all
the devil is doing as his last ditch effort to overtake the world, do you think
God would leave His church as wimpy as we have been for the past centuries? Do
you think that if Peter or John or Paul came to town and saw the
ineffectiveness of most of us to bring the reality of the Kingdom of God to
those around us they wouldn't be shocked, perhaps bewildered at how we can have
access to so much power and love and do not use it as Yeshua intended for us
to? Do you think they might not
have some very electrifying messages to preach, and power to impart that would
turn us into believers who really believe what Jesus said? Y'know, like "Heal the sick, raise the
dead, cleanse the lepers, cast out demons" (Matthew 10:8). I don't know about you, but I'm
counting on God restoring these things to us. I believe that we as the people
of God have yet to see our finest hour!! And then, as John witnessed, here's
the ultimate destiny of the great multitude of us, after all is said and all
has been done and the full revelation of God is finally and fully ours: "After
these things I heard something like a loud voice of a great multitude in
heaven, saying, "Hallelujah! Salvation and glory and power belong to our God" (Rev. 19:1). Amen to
that!
Reprint of this article is permitted as long as you use the following; Use by permission by Messianic Vision, www.sidroth.org, 2010.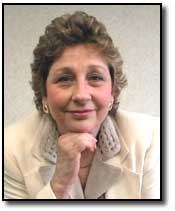 Scripture quotations are from the New American Standard Bible Copyright ©1960, 1962, 1963, 1968, 1971, 1973, 1975, 1977, 1995 by The Lockman Foundation, La Habra, Calif.  All rights reserved. Used by permission.
---