Being One, Tasting Joy!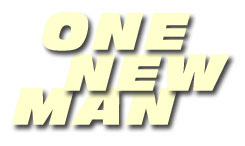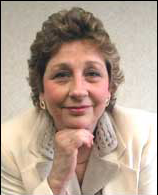 Being One, Tasting Joy!
By Lonnie Lane
Once upon a time God sent His Son into the earth to reveal His love to mankind and to take full responsibility for the sin that had entered into their hearts. He lived His short 30-something years in purity before God and man, speaking words that clearly separated light from darkness and summing up the entire Torah and the prophets in terms of love. He lived His life in complete oneness with and obedience to His Father and then died in such a way as to prove that God's love has no limits as to how far He will go for our well-being and to bring us into oneness with Himself and each other.
For those of us who know the Lord, we know that the greatest success was that which looked like abject failure initially. God, as we know, does not see things as we do. His thoughts are ever so much higher than ours. The one many expected to become King was crucified as a common criminal, taking their hopes to the grave with Him. That's how it looked from the human side. Yet Yeshua, knowing what was coming, spoke words hours before His anticipated capture that revealed another perspective, that of heaven.
Let's listen in and hear what He's saying to His disciples at His last Passover Seder. (We are reading from John 17:5,20-23.) For anybody who thinks that Yeshua never really said that He was equal with God, listen to these words: "And now, glorify Thou Me together with Thyself, Father, with the glory which I had with Thee before the world was" What could this mean, "…glorify Thou Me together with Thyself, Father, with the glory which I had with Thee before the world was"? Who else but God would have been there?
The disciples knew Him as a man sent by God, but not AS God. They would have been well aware that God, speaking through the prophet Isaiah had declared to Israel, "I am the Lord, that is My name; I will not give My glory to another" (Is.42:8). That kind of glory is unto God alone!! Before they could grasp the magnitude of what He was saying, He went on to pray for them.
If you believe what John wrote when he recorded these words, then Yeshua's prayer is for you too. "I do not ask in behalf of these [there with Him] alone, but for those who believe in Me through their word." But coming to trust in Yeshua wasn't all He envisioned. It wasn't just about one person after another putting their trust in Him. Their trust in Him was to lead to something further: "that they may all be one; even as Thou, Father, art in Me, and I in Thee, that they also may be in Us…."
Now it is possible that the disciples being so close to Him, yet not really knowing what was about to come upon them, expected that somehow they personally were to be elevated to some unique position with God that they had observed that Yeshua had. We do tend to think in terms of our own advantage, don't we? But Yeshua had an ever bigger picture in mind of what that oneness would lead to. He continued to pray, "…that THE WORLD may believe that Thou didst send Me" (emphasis mine.) It wasn't about them, the disciples realized, it was about the world!!
Others whom they didn't know would come to know God had sent Yeshua. In their minds, Yeshua's Kingship would be about national salvation, about saving Israel from the Romans, about God once again being Sovereign over Israel as He was during David and Solomon's reigns. But according to what Yeshua just prayed, the whole world would be affected by their oneness with God and with each other this would become the ultimate Messianic Vision! The world united in Yeshua!
Does the world on the whole today believe God sent His Son for the redemption of the world? The answer is a flat-out No. Yet Yeshua seems to have believed that it would happen. Is it possible that the reason it hasn't happened (yet) has something to do with the lack of oneness and unity among the people of God?
As if all He said wasn't enough to think about, Yeshua goes on to pray the most astounding thing:
"And the glory which Thou hast given Me I have given TO THEM; that they may be one, just as We are one; I in them, and Thou in Me, that they may be perfected in unity, that the world may know that Thou didst send Me…." (emphasis mine)
Glory? For them? The glory He says He had with God before the earth existed He would give to them? However each of them may have processed that in their minds, they knew that glory is an emanation of the very nature of God Himself. Somehow the oneness Yeshua was praying for among those who would trust in Him is linked to the glory of God being upon them. Yeshua seems to be saying that just as glory is the nature and character of God, so oneness is a characteristic of God as well. The two, according to Yeshua, are mutually inclusive. True oneness is part of God's glory. His Glory will always include oneness.
What does the "oneness" in the Godhead look like? How are three Personalities of the Father, Son and Holy Spirit one God? We who are limited to time and space have difficulty picturing existence without those limitations. Yet by faith, we know our God this way. We see numerous times in Scripture where all three members of the Trinity are present. In each instance, the three Personalities of God reveal a complete unity of purpose, of intention, and of character. Yet each functions in a unique role.
In order to understand it in what seem crude and very human societal terms their roles have been likened to the Board of Directors of a corporation, the Father being the Chief Executive Officer (CEO) who issues the directives, the Son being the President who has the authority to see that those directives are implemented, and the Holy Spirit being the Chief Operating Officer who sees to the functioning of those directives "on the ground."
As we know, Yeshua during His lifetime did only what His Father showed Him to do, never acting independently but remaining "united" with God at all times. That's what Satan's temptations were, trying to get Yeshua to act independently of His Father's will. That would have sabotaged His entire mission and brought separation between Yeshua and His Father, just as it destroyed the unity between the first Adam and God.
We continually see each Member of the Godhead deferring to the Others. Yeshua's motive always was to do the will of His Father and to bring Him glory. Further, He was fully dependent upon the Holy Spirit to empower Him. The Holy Spirit remains practically invisible, teaching us of the Father and the Son, motivating believing men and women to give glory always to the Father and the Son and not to Himself. The Father has given all honor and all authority in heaven and on earth to His Son, accepting as His child whomever loves His Son.
Each Member of the Godhead is passionately jealous for the honor of the other two Members. Each fulfills His role entirely without infringing on the role of the Others. Never is there competition or disharmony or challenge to One Another. These terms seem unworthy of the holiness of God, but we must explain it in terms we understand. It is this oneness, this unity of purpose, intention and character, each of us functioning in the place and role in which God has placed us that Yeshua intends for His Body.
When we look at Yeshua here on earth, or the Holy Spirit's power in the very early Believers, it is a picture of the unity that exists in heaven. This is what Yeshua meant when He taught the disciples how to pray, "Thy kingdom come. Thy will be done, on earth as it is in heaven." (Matt 6:10) Yeshua's intention was and still is that His disciples would be one, in unity, just as He and the Father are one.
No self-seeking, no competition, no challenging disunity, but rather, jealousy for the honor of one another, deferring to each other, wanting glory for one another above ourselves. No coveting the position or infringing upon the role of another but each one functioning in their God ordained calling and anointing with equal honor. This would be "loving the Lord our God with all our heart, soul, mind and strength and loving each other as we love ourselves," (Deut 6:5 & Matt 22:37 & 39 paraphrased)
When we walk in this kind of godly unity we will not only have great peace, but we will come into an experiential knowledge of the joy which Yeshua left us. Joy, too, is a characteristic of God. Yeshua "loved righteousness and hated wickedness; therefore God has anointed Him with the oil of joy above His fellow (men)." (Ps. 45:7) There is a direct correlation between the unity of God and His Joy. As there is no disunity in heaven, so the very atmosphere of heaven is that of unhindered joy. This is not just theory for me. I've experienced it!
Every once in a great while God gives to His people a glimpse of the reality of heaven and what is in store for those who are truly His by His Great Grace. One day I was praying for someone I'd been earnestly praying for for quite a while but who seemed to being going away from God rather than toward Him. As I prayed in the Spirit for him, I suddenly had a vision of Yeshua sitting as King upon the Throne of Judgment. It all appeared small as if I was looking down upon it from a distance, yet I could hear and see as if I were close at hand. I then saw the man for whom I had been praying let's call him Jacob Hill walking forward toward the Throne as if he'd been called forward. Jacob's back was to me, while King Yeshua, on the Throne, was facing toward me.
When Jacob came before the Lord, Yeshua looked at him apparently knowing all there is to know about him and his innermost thoughts and motives. After a moment I saw Yeshua wave his arm as if ushering Jacob in that direction and He said, "Jacob Hill, enter in." Knowing that His authority and His word is absolute, I was overjoyed because I thought Jacob had been accepted into heaven. But then, in an instant, I realized it was Yeshua's left arm He had waved which means disfavor (sheep to the right; goats to the left goats signifying rebellion).
As Jacob began to walk to Yeshua's left I saw that he walked toward a huge area shaped as a circle though I could only see the nearest part of it. It was a vast black pit, bigger and deeper than I could see to the end of or imagine. The blackness was darker than anything I've ever seen or could have even conceived of so that I recoiled from it, physically pulling away. There was an entire absence of light in it. I was so horrified of the thought of anyone having to be eternally or even momentarily in that absolute and penetrating darkness that I was terrified by it.
I knew that Jacob was to be cast into that bottomless pit of unending darkness. It knew it had flames in the pit though I could not see them as the flames were black too, being without light. As Yeshua is the Light of the world, I knew it was a place entirely without Him and without God, for those who choose to exclude Him from their lives.
At that moment, while still praying in the Spirit, I reached into the vision and picked up Jacob as you'd pick up a toy, like a G.I. Joe or Barbie doll, and set him again before the Lord and cried out that we have prayed for him and believed God for his salvation. I continued to intercede for Jacob. Then the Lord said to me, "You are My mouthpiece on earth. You speak the words of salvation." So I said out loud, in the power of the Spirit, "Jacob Hill, come forth into the kingdom of heaven."
As I said the words, I saw Yeshua's lips moving as if He was saying the words. We who are His Body are that "united" with Him who is the Head when we are praying according to His will. We speak for Him when we are speaking under the anointing of the Spirit. Even so, our prayers will not violate someone's free will. They must still choose God for themselves. Our prayers make a way for them to be able to choose God.
I then saw the King wave His right arm and Jacob walked to Yeshua's right. Jacob approached another circle but this time it was a place of incredible light, clear, pure and warming. A group of about 10-15 people came rushing forward to greet him and excitedly welcomed him as if they were enormously glad to see him. I didn't know who they were but it seemed as if Jacob did as they were people who had gone on before him whom he knew.
Now here's the most precious part of this whole vision. These people were separate and unique individuals just as you and I are, but they were in complete unity so that they, in their individuality, were totally one. At the very moment I saw them I knew their complete love for one another, their entire honor for one another. Words are so inadequate for what I saw because we have no language for such all pervasive and limitless love.
It would be better understood in the negative which is unfortunately often our experience. There was no division, no threat, nothing unsafe or challenging or untrusting or untrustworthy in these people. There was no reason for self-protection, or defensiveness, or self-justification and no need for self-validation; there was no assessing if any were better or worse than the others. In fact, there was no judgment at all. And certainly no competition. No shame, nor fear, no loneliness, no shyness, insecurity, or anticipation of abandonment or rejection.
There was nothing unsafe within or among them. They fully loved one another, permeated with the reality that Yeshua took all their sins and failures when He died in their place so that any and all separation which characterizes The Fall no longer existed for them. They were entirely accepting of one another, and of themselves, just as the Father has accepted us because of the Blood of Yeshua. These were people made perfect in His love.
As I looked upon this scene and saw Jacob gathered into their oneness, I was entirely engulfed in the love and the "atmosphere" of heaven which permeated these people and I experienced something I had never in all my life experienced before that moment or since: JOY unbridled, unhindered joy such as is unknown here on earth.
It was so powerful that had I continued to feel what I can only define as the "glory of God" for longer than the minute or so that I did, I would surely have died. I would have been unable to contain it any longer without my body exploding, the presence of God was so powerful. The words JOY, JOY, JOY kept coming out of my mouth spontaneously as I watched Jacob being welcomed and he became one with the people in their own joy. Then the vision ended.
I've tasted the unity Yeshua was talking about in John 17. I know what He means by being one as He and the Father are one. And I've seen that oneness in the saints in heaven so that praying "Thy will be done on earth as it is in heaven" has specific reference to an all-pervasive love and oneness for me now. I've witnessed the unity He wants for His Body. And I've experienced the joy that comes from that unhindered love.
There is a oneness that we who are His have yet to come into. It can only happen as we yield to His Holy Spirit, for only His power can accomplish this. But it will happen. His prayer will be answered. He will bring it to reality. We who are truly His will walk in unity, even the unity of heaven here on earth. The question is not if, but when.
As we look at the spiritual and political landscape of the earth today in relation to Israel, and the reawakening of the Church's longing to return to her Biblical-Hebraic roots, "one new man" is a "signs of the times" telling us of the immanent fulfillment of God's plans for the earth. May this be the time when the oneness that exists in heaven will begin to be manifest in the earth among God's people. It begins with each of our choices to walk in love and unity and seeing each other as those whom God has "delivered from the dominion of darkness and transferred…to the Kingdom of His beloved Son" (Col.1:13).
May the glory of God become evident upon His people as we become truly united in love, and may the world come to believe that the Father has sent His Son unto redemption. Amen.
Lonnie would enjoy hearing your response to this or her other articles. You may send them to info@sidroth.org and she will be glad to respond to you. Use this same address to contact Lonnie about speaking engagements. Please put "To Lonnie" in the subject line.
Scripture marked NASB taken from the NEW AMERICAN STANDARD BIBLE®, Copyright © 1960, 1962, 1963, 1968, 1971, 1972, 1973, 1975, 1977,1995 by The Lockman Foundation. Used by permission. Emphasis added.
Lonnie Lane comes from a family of four generations of Jewish believers, being the first one saved in 1975. Lonnie has been in church leadership for many years, and has planted two "one new man" house fellowships one with her brother Michael Lane in the Philadelphia suburbs and the other in Jacksonville, Florida, where she now lives near 6 of her 8 grandchildren. Lonnie is the author of "Because They Never Asked." She is the Producer of Messianic Vision's radio and TV shows and the International Prayer Co-Coordinator for Messianic Vision's intercessors.
---