Being His
by Lonnie Lane
I've been having a somewhat on-going conversation with someone who has been struggling with her flesh just refusing to die. She never seems to be able to be dead enough despite her trying to "die daily" as per Paul's words in his letter to the Corinthians. I remember being there myself. For years. I thank God that now I am among those who are "able to comfort those who are in any affliction with the comfort with which we ourselves are comforted by God" (2 Cor 1:4). So what is God's side to this dilemma? What is He wanting to get across to us when we're feeling like such a failure?
The simple but profound truth is that we are God's and in that truth is our confidence and rest in Him if we believe it. My dear sister (mentioned above) is struggling for the very reason that she is His. If she wasn't, dying to her flesh wouldn't be an issue. It wouldn't even occur to her. She's afraid that underneath all her Christian involvement, she doesn't really want to do God's will, but if that were the case, she wouldn't be in the battle she's in which is a battle to surrender to His will. Her heart wants to; her flesh (soul) balks.
But could that be because of a wrong understanding of what God expects of us? Could a bit of Scripture twisting be the cause of such spiritual ills? One misinterpretation of a verse can tie us up in knots of the devil's making that will bring stress when what God intended was shalom — peace and well being. Let's look at the verse that seems to define my sister's dilemma: "I affirm, brethren, by the boasting in you which I have in Christ Jesus our Lord, I die daily" (1 Cor 15:31, emphasis added).
There is a prevailing thought among some Believers that we are to "die daily" to the demands of our flesh, to crucify it continually and that even Paul had the same problem with his flesh as he describes in Romans: "For I am not practicing what I would like to do, but I am doing the very thing I hate…. For the good that I want, I do not do, but I practice the very evil that I do not want" (7:15, 17). But he doesn't leave it there. He goes on to ask "who would deliver me from this body of death? (:30) His answer: "Thanks be to God through Jesus Christ our Lord! Therefore there is now no condemnation for those who are in Christ Jesus" (7:31-8:1). Because of what God did through Messiah Yeshua we are free from condemnation if we are His.
But what about my sin that seems to still be there even though I'm forgiven? Paul answers, "For the law of the Spirit of Life in Christ Jesus has set you free from the law of sin and of death" (8:2). In what is your faith? In your sin still there to plague you along with the spiritual death that goes with it? Or in the law of the Spirit of Life in Messiah Yeshua? In His parting words to His disciples, Yeshua said, "Peace I leave with you; My peace I give to you; not as the world gives do I give to you. Do not let your heart be troubled nor let it be fearful" (John 14:27). Do you think He didn't know what they or we would have to deal with? Does His statement sound like He would have us be fearful or troubled by the state of our own souls? Did He die so we would still stay stuck in our troubled souls? I don't think so. Paul also said, "I am confident of this very thing, that He who began a good work in you will perfect it until the day of Christ Jesus" (Phil 1:6).
The "I die daily" verse is often taken out of context when we think erroneously that it has to do with putting our troubled souls or our flesh under control. But that's not at all what it's about. When Paul talked about dying daily in 1 Corinthians 15, that whole chapter is about persecution that could mean death to him. He begins the chapter by talking about the Lord's death and His resurrection. He continues talking about death and resurrection for the believers. In the verse prior to the "I die daily" verse he talks about being "in danger every hour" (:30).
He was saying that he was under such persecution and threats to his life, that it was as if every day he was faced with possible death. The Greek says in effect, "I am day by day in sight of death, exposed to it, and expecting it." The People's New Testament translates it as "I die daily. I am in daily peril of death." Wesley's notes on this verse say, "I die daily — I am daily in the very jaws of death. Beside that I live, as it were, in a daily martyrdom." That's what "I die daily" is about. It is not about trying to get your flesh to die so it's no longer troublesome.
Paul considered that he and his flesh were already dead through his identification with Messiah's death: "I have
"Our flesh was crucified with all its passions and desires in our identification with Yeshua's crucifixion."
been crucified with Messiah; and it is no longer I who live, but Messiah lives in me; and the life which I now live in the flesh I live by faith in the Son of God who loved me and gave Himself up for me" (Gal 2:20 emphasis added). Paul also said, "Now those who belong to Messiah Yeshua have crucified the flesh with its passions and desires" (Gal 5:24). Our flesh was crucified with all its passions and desires in our identification with Yeshua's crucifixion. God does not ask us to crucify our own flesh. He asks us to have faith in Yeshua's own flesh dying on the Cross whereby we are freed from the tyranny of our flesh by faith in His finished work on the Cross.
Yeshua's death and resurrection is objective truth. That my sins were paid for and I am a new creation in Messiah is an objective truth. It becomes mine as I put my faith in Him. That my soul is still in process of being transformed by the Spirit of God is subjective in that I am experientially being "transformed into the same image (as Yeshua) from glory to glory" (2 Cor 3:18). This process will continue as long as I live on this earth. Forget about being perfect this side of eternity. Only He is perfect. But we can count on this: "Beloved, now we are children of God, and it has not appeared as yet what we will be. We know that when He appears, we will be like Him, because we will see Him just as He is" (1 John 3:2). It appears that we are not yet what we wish or will be. We will, until we see the Lord, continually have something He is working on in our characters. Instead of coming into self-condemnation about whatever it is, thank the Lord for pointing it out to you, repent if you need to, and thank Him again for forgiving you and continuing to perfect you. Think of it not as failure but an opportunity to have Him bring you out of the failure into His glory and rest.
Those of us who want Yeshua to be Lord of our lives, seek Him because He has already made us His own. He chose us, fore-knowing us even before He flung the stars into the sky or planted the first pumpkin or petunia in the earth. "He chose us in Him before the foundation of the world, that we would be holy and blameless before Him in love" (Eph 1:4). How do we become holy and blameless? Is it by trying hard to get our flesh under control? No, we receive all we do from God by faith in Him and what He does on our behalf.
Through the prophet Ezekiel God told Israel, "I will give you a new heart and put a new spirit within you; and I will remove the heart of stone from your flesh and give you a heart of flesh and I will put my Spirit within you…" (Ezek 36:26, 27. Happily, the Gentiles were included in that promise to Israel too. Notice again that it is He that is in charge of our new heart and new spirit, and of dealing with our flesh.
When we are born again, God gives to each of us who transact with Him on the basis of Yeshua's atoning sacrifice a new heart and new spirit that wants to do His will. We desire to please Him, to be without any
"He gave us a new heart so that we could love Him and others, and even ourselves, as He does."
separation between us and God. We want to know Him with all our hearts, (even if our soul isn't yet in a place of trusting Him completely.) But it's not we who initiate all this. We are actually responding to Him. He's called us to Himself. God put the new spirit within us in order that we might be in relationship with Him for He is spirit. We certainly couldn't do it by trying or Israel would have done it. He wants a relationship with us, not so we would keep all the rules and make sure we have a good report card. That's not what He's looking for. He gave us a new heart so that we could love Him and love others, and even ourselves, as He does.
Having been born again, we are now alive to God. He is a part of our lives. We think about Him, we talk to and about Him. And we learn to listen for His voice to us as well. But if we think we're failing Him all the time, and we're always taking our spiritual temperature, we're looking to ourselves to be our own salvation. As long as we're trying to be holy, it will never be anything but a source of sorrow, frustration and self-hatred because you cannot get to God and His holiness that way. It's His way or no way.
We can only receive from God by faith in Him. Either He does it or it doesn't happen. If we think He's disappointed with us, we won't go to Him. Why would you go to someone, especially someone who knows so much about you, if you think He's only disappointed with you — again? It is true that it is our sins that separate us from Him, just as it is true that our awareness of sin in us will cause us to separate ourselves from Him, even if He's not holding that sin against us. He's already put Yeshua to death for our sin. It's paid for. He isn't looking to bring you anything but reconciliation with Himself and your own self in love. Yes, yourself, because we are not pleasing even to ourselves when we judge ourselves to be in sin or failure. He wants only to comfort us, cleanse us and restore us to Himself. But if we remain aloof from Him, that's independence from God and that is sin of which we need to repent and come back to Him. We may have to make the choice to trust that He is what the Word says He is when John wrote, "God is love." (2 John 4, 7,8, 16).
Do you believe that? Perhaps you've never known a love that completely accepted you for who you are, so you can't imagine you're acceptable to God as you are. Many of us have difficulty imagining being loved so completely. But that's about our souls, our very damaged souls. It's not where the Spirit of the Lord resides in your own spirit. The damaged part of our souls is our old nature, not our new nature. Our new nature is of God and is being recreated in the image of the nature and character of Yeshua — holy and blameless. Hallelujah.
Our old nature is Adam's fallen nature. By focusing on our old nature to try and make it better we keep trying to resurrect Adam and it ain't gonna happen. He's dead in sin. The only resurrection that takes place is in Yeshua, in our new and redeemed nature. So long as we focus on our fallen nature, we'll be sin-conscious. But we come to peace by "casting all…our anxiety on Him, because He cares for you" (1 Peter 5:7). Yes, we may need to repent and yes, we may need to really cry out to Him to free us from our sin or unbelief, but much will be accomplished in agreeing with His word as to all He has done through the Cross and His promises to accomplish what no amount of agonizing over our sin again and again could possibly do.
Just to balance this out, should anyone think I'm winking at sin, I do believe God would have us filled with revelation of His mercy and grace, as well as an acute awareness that these qualities do not diminish His requirement for holiness. (For more on what God would say on this issue of continued or turning from sin, you might want to consider reading Ezekiel 3:17-21.)
So my precious sister, He knows. He cares. He loves you. He stands with open arms. You can come, just as you are. (I think I hear the music beginning to play, "Just as I am"). Give up the attempt at dying daily or ever. Yeshua already did it for us. You may have to lay down your affection for your self-protection but at this point it is no longer protecting you. The Lord is the one who will protect you, even if it's from your old nature. As the saying goes, "Let go and let God." Simply come like the child you are to Him, in humble faith in His goodness. You'll be surprised at the love you'll find there. You can trust Him. I know. I've been there.

Reprint of this article is permitted as long as you use the following; Use by permission by Messianic Vision, www.sidroth.org, 2009.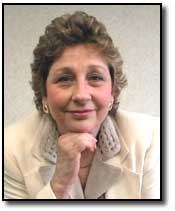 Scripture quotations are from the New American Standard Bible Copyright ©1960, 1962, 1963, 1968, 1971, 1973, 1975, 1977, 1995 by The Lockman Foundation, La Habra, Calif. All rights reserved. Used by permission.
---